BATTLE OF THE 4 KINGS
Muscular Development
|
March 2020
HISTORY MADE at 2020 Arnold Classic With Bonac, Dexter, Cedric, and Victor
WHAT WERE THE ODDS?
When the men take the stage at this year's Arnold Classic, it will be a historic occasion. There have been plentyof times when a former champion has returned seeking another title— witness Dexter Jackson's four repeats of that feat. We've also seen two past winners battling it out in Columbus. But this year things get surreal, as we will have a full four previous champions facing offfor the prestigious title. Who are they, and who among them will be the last man onstage being presented the award by Arnold Schwarzenegger himself? Let's delve into the 4 Kings of the Arnold Classic and how they stack up against each other.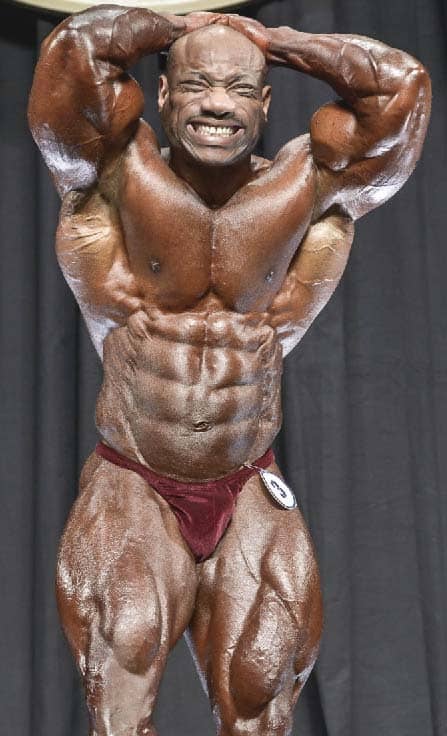 DEXTER JACKSON
Arnold Classic Champion 2005-6, 2008, 2013, 2015
Height: 5'6" Weight: 230 Age: 50 Turned Pro: 1998 Pro Wins: 30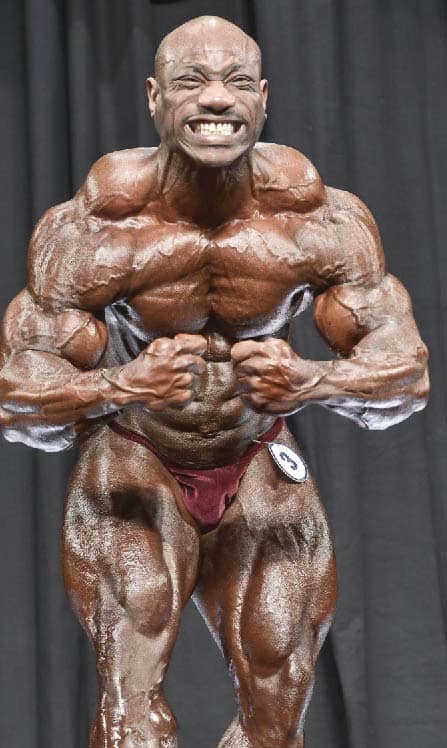 STRONG POINTS:
The Blade has a plethora of strong points: excellent structure and shape, close to ideal bone structure and proportions, plentyof mass that's finely detailed and seasoned, and a confidence onstage that few can match. It's probably not too hard to feel confident when you've won more pro shows than anyone who's ever lived, and more Arnold Classic titles. Condition is also one of the most powerful weapons in Dexter's arsenal, and he continues to bring it show after show despite now being a full half-century old. If Dexter is ever "off," he's still in better shape than almost anyone else he happens to share the stage with that day.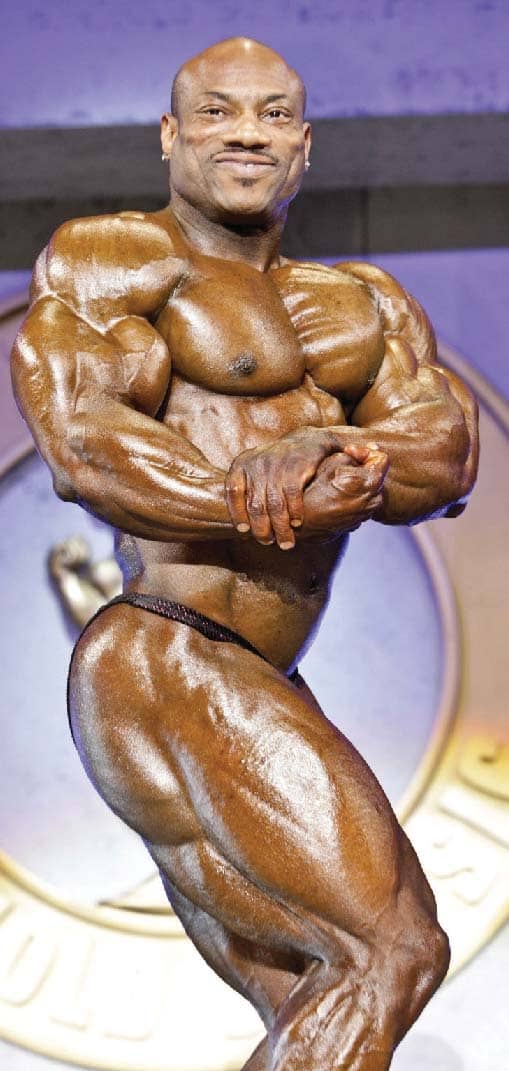 WEAK POINTS:
If you must nitpick, and I do because it's my job, Dexter at age 50 is not quite as impressive as he was at ages 35-45. One body part that's lost some thickness and fullness is his chest, particularly in the upper area. His lats are a tad on the high side, and he's never had the greatest outer quad sweep. I do give him a lot of credit for regaining some of the leg thickness he had lost over the past few years. Though it might have sounded like I just tore Dexter's physique a new one, rest assured I have always been a fan and still consider him a threat to win any contest he decides to enter.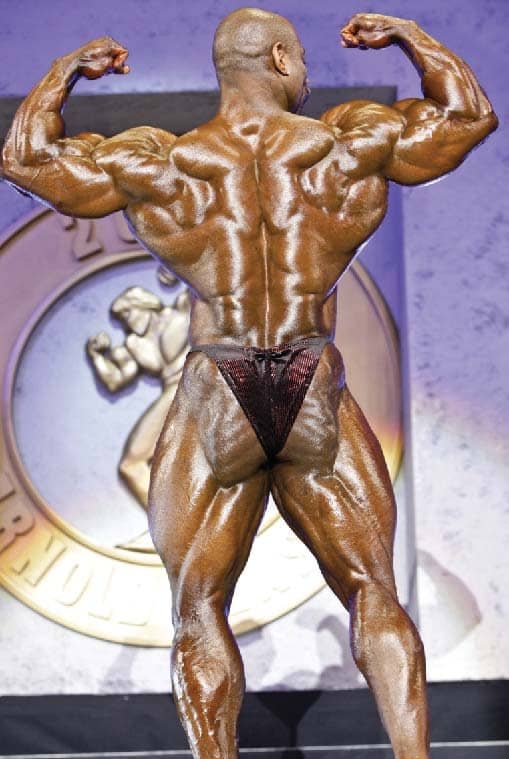 CHANCE OF WINNING THIS TEAR
I never count Dexter out. I can't see him doing any worse than third place no matter how good anyone else looks. As far as his odds of breaking his own record of five Arnold wins in 2020, I'd put them at about 70 percent.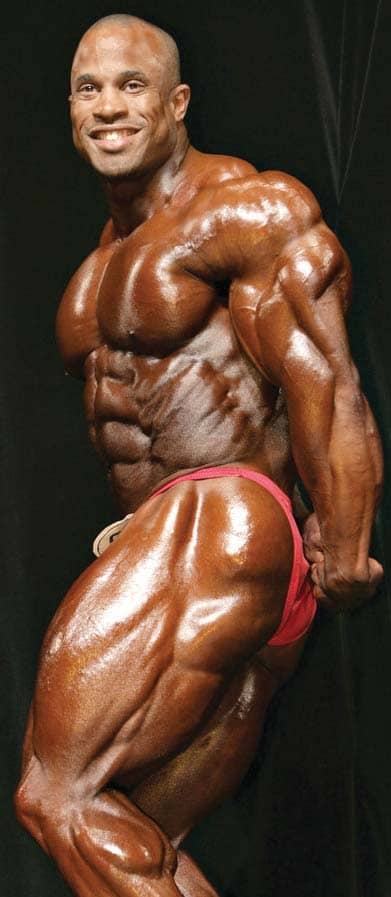 VICTOR MARTINEZ
You can read up to 3 premium stories before you subscribe to Magzter GOLD
Log in, if you are already a subscriber
Get unlimited access to thousands of curated premium stories, newspapers and 5,000+ magazines
READ THE ENTIRE ISSUE
March 2020