The Second Brain Of The Body Is The Gut
Verve|February - March 2020
Neither the body nor the mind are monolithic entities. And chef Diya Sethi exemplifies that. The global citizen and author, who spoke out on her recovery from anorexia-bulimia, reflects on how a metamorphosis of food culture and women's changing social roles have transformed urban India's eating habits. In a wide-ranging dialogue with her, psychologist Tanya Vasunia says in order to eat healthy, we must first understand our mental framework
Diya Sethi is a complex woman. Her relationship with food used to once be convoluted, but today, she's come a long way, especially after some considerable self-work. While her own case was rather acute, our overall understanding of eating and eating habits — despite their central cultural position — is fractured and in need of conscious repair.
As a working psychologist, I've observed an increasing number of people seeking assistance on account of foodrelated issues over the last few years. 'Eating disorder' is an umbrella term for psychological concerns surrounding a relationship between food and body image, where nontreatment can even result in the loss of life. But you don't need to be diagnosed with one in order to acknowledge that your association with what's on your plate may be complicated or unhealthy. Even a cursory examination of 21st century trends would make it clear that urban India has noticeably stepped back from having an emotional connect with food, and that we first need to reflect on our individual choices about how we nourish ourselves - a key component to being mentally healthy.
Our bodies are historical libraries. They hold a record of our truths, insecurities and dreams. When we are sad, we process our feelings through tears — and hot beverages, a tub of ice cream, or maybe a bar of chocolate. We are what we eat (and much more than that), but we are also products of our past experiences and associations, which cannot be ignored even when we're doing something as simple as eating lunch. What we must rather reflect on is the language and approach we may be using.
I've always been curious about how professionals working in the food industry view and deal with some of these issues. So, given the opportunity to have a conversation with Diya, who is a Cordon Bleu-trained chef and author of The Addict: A Life Recovered, I hoped to gain more empirical insight through her observations, particularly in the context of Indian society. Diya, to achieve the meaningful balance and satiating bond she has with food today, went down a transcendental path while in recovery from anorexia-bulimia, as well as drug and alcohol abuse.
But we stayed in the present, continuing the dialogue she began in her book, and delved into some of the vagaries of human nature and how behaviour around food extrapolates into the politics of gender and the many other aspects of our lives.
Excerpts from our conversation…
Tanya Vasunia (TV): I'm really excited to have this conversation with you, because I'd like to learn from your perspective. I think the Indian relationship with food is, or always has been, a very complex one, but today in particular, it's going in a more negative direction. I know you've also lived in various parts of the world, so I'd really like to have an understanding or comparison of this from your point of view.
Diya Sethi (DS): I think that, today, our relationship with food in India is influenced by a need to adapt to certain 'western' eating habits (particularly American) that we've already adopted but haven't quite understood very well yet. And we simply accept these discomforts and dislikes [constitutionally] of certain foods, such as dairy products, for instance, as a matter of conspicuous consumption. So what we inherit from other cultures is a psychology towards certain foods — rather than any actual, physical problems. This is how that relationship, at the level of ingredients, has also become corrupt. I wouldn't know if this has historically always been the case with us, but I do know this is true in the current scenario.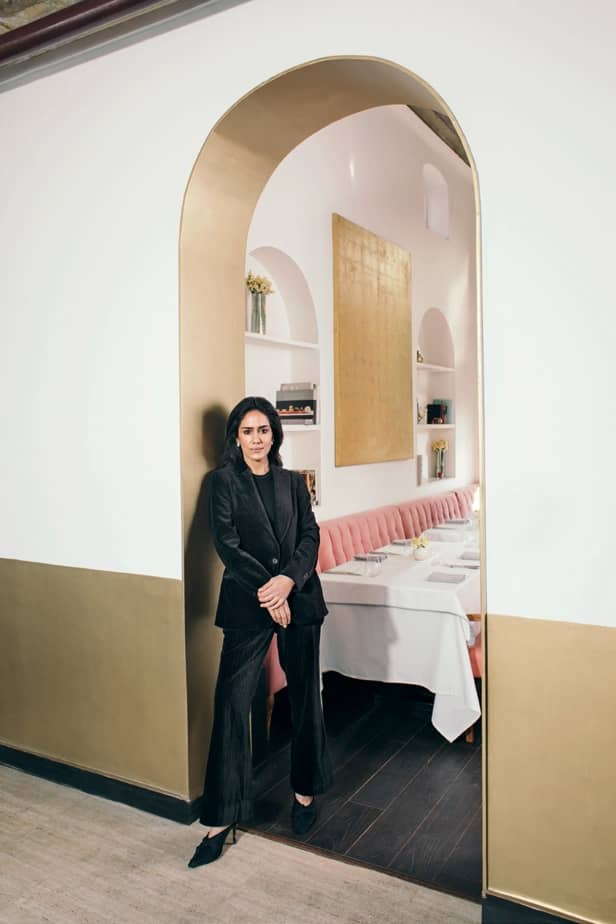 TV: But there are also many contradictory narratives around us in India. Food is a cultural symbol for a lot of things, including social gatherings and religious rituals. Our gusto for it (and perhaps in other parts of the world too) is significant as well, which then leads me to consider certain ideas about how women are supposed to look, how they are expected to behave, and how they are supposed to eat.
DS: That's an interesting point, and I do think it's a universal phenomenon. But if you take India, once upon a time, the 'attractive' image of a woman's body was voluptuousness, for instance, and being thin was seen as 'un-appealing' or 'unattractive' and was even considered 'unhealthy'. If I had to put a timeline to it, I would say post-liberalisation is when things noticeably shifted. Since then, you suddenly found that Bollywood had begun to celebrate a 'size zero' image instead. And a consequence of this change in trend was a change in eating habits.
TV: I completely understand what you're saying because, during my practice, I've often seen people attribute physical and mental illness to certain food groups like dairy or gluten, as you said — but without any actual evidence or scientific testing done, and it could be the adoption of a new cultural ideology that is driving them into neurosis.
DS: Yes, and it's a function of the cliché 'learning how to run before you've learned how to walk'. People continue to eat certain things simply because it's trendy to do so, even if they are physically uncomfortable with it. And especially if they've been exposed to certain new foods, which their bodies are not accustomed to (what with an increased access to travel as well). Then they go into neurosis about a particular ingredient — imagining that a serious health problem has occurred, when it is only a little bit of indigestion. There are a host of other factors too. But, you know, I'm contradicting what I said earlier. It's also the other way round: the problem is also because of what we're not eating.
TV: I think there's definitely a psychological component as well with wanting to look a certain way or live longer….
DS: So, 'health' is also now a premise for a distorted relationship with food, and, as you say, so is longevity. But people who also have very stressful lifestyles, for instance, often take it out on food rather than on addressing their emotional imbalances.
TV: Absolutely. I think food is something tangible, which we can control, and I also think it's easier to do that instead of taking responsibility for and accepting or analysing yourself. Because when you're stressed, you can simply continue to live in that state by controlling your food — by effectively trying to prove that you actually want to be healthy. But in truth, you're going to still remain unhappy and unhealthy like that, or only supposedly healthy.
DS: There have been many articles recently on intuitive eating and the 'anti-diet' diet, which are all supported by psychologists and nutritionists, and might even make a lot of sense. But the trouble is that they're not teaching you how to fix the fundamental emotional imbalance. Firstly, if you already have a mental imbalance and a corrupted relationship with food, you cannot afford to eat intuitively, as it is invariably going to become excessive or a form of denial. Treating food as a reward or punishment is also counter-productive. Some people may agree with feeding a baby on demand; others may not. For some people, having regular meals at intervals, by leaving a four-hour gap, may help because they happen to have genuinely weak digestive systems. For others, eating when hunger strikes could be a better idea. These are the variables. We can figure things out for ourselves instead of being bombarded with dos and don'ts.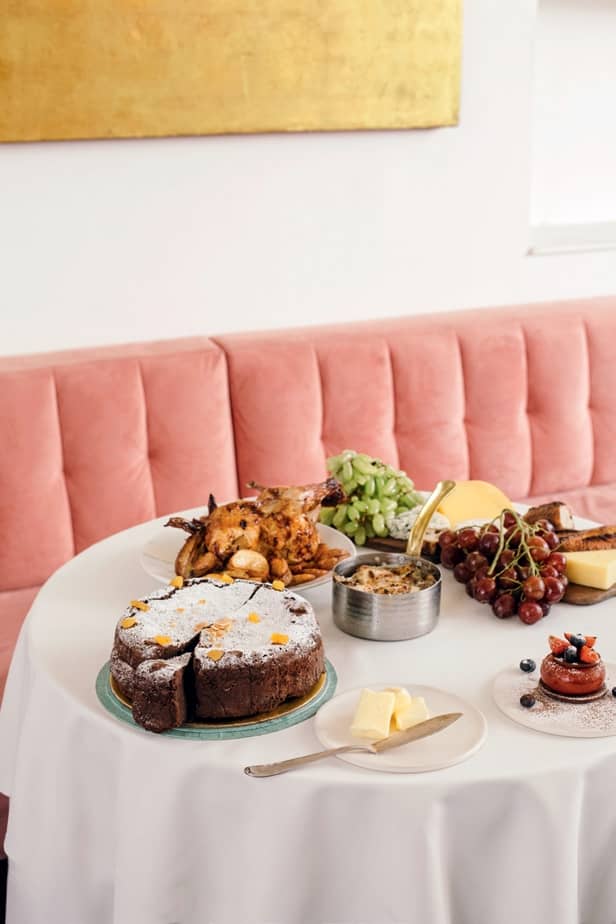 TV: But I think we need to first understand ourselves, and we need the space to reflect and think about our relationship with things around us. Some people come into therapy not even knowing that they have a dysfunctional relationship with food. And some people eat without even realising that their individual relationships with food are relevant.
DS: It's not consistent, and mustn't be. It never will, because the second brain of the body is in the gut. A lot of people's emotional Achilles heel is the stomach, as far as the mindbody mechanism is concerned — mine is. When I feel fear, it is in the stomach; when I feel stress, it is also in the stomach. For others, it might be in the lower back, but the stomach is usually the common denominator.
TV: Yes, there's very recent scientific research to prove what you're saying about the stomach being the second brain, and it has shown how different physical manifestations of depression are found in samples of gut bacteria. So, the gut bacteria of people who are depressed are actually different from others. This speaks volumes about the connection between the two, and the way to deal with it is through mindful eating.
DS: Eating habits are very important; for example, people tend to eat on the go, which isn't easy for digestion. So it's not the food and the ingredients that are always to blame. But in the US, it was serious health problems, stemming from a culture of excess, that led to the growth of a manipulative and brainwashing health food industry at another extreme. Which, as an example, we should avoid becoming vulnerable to ourselves. We need to understand our habits better and get to the bottom of them, by thoughtfully merging what we imbibe from other cultures into our own.
You can read up to 3 premium stories before you subscribe to Magzter GOLD
Log in, if you are already a subscriber
Get unlimited access to thousands of curated premium stories and 5,000+ magazines
READ THE ENTIRE ISSUE
February - March 2020