In the current national scenario, the economic liberalisation of 1991 – that, to a large extent, shaped our dreams – seems to be a thing of the distant past. Sonia Singh, editorial director, NDTV and mother of three, who has been reporting on the country's ups and downs for over 20 years, tactfully balances an objective big-picture outlook with her maternal sixth sense. During a Sunday afternoon in her home, she offers Shraddha Jahagirdar-Saxena an even-handed take on re-evaluating history and preparing for what lies ahead...
Shraddha Jahagirdar-Saxena
The national socio-economic infrastructure is a major player in shaping citizens' lives. And India, like the rest of the world, has been witness to the vicissitudes of the many political parties in power and their ideologies that affected — in varying degrees — the fates and fortunes of those they govern. In this context, the annual budgets and other significant fiscal reforms and acts touch us directly or indirectly — in the day-to-day running of our homes, our consumer choices, the three-, four-, five-year or the many long-term plans that we make as we try to chart out a life that makes sense for us. And it can rightly be said that the liberalisation of the country's policies in 1991 — under the aegis of the then Prime Minister P. V. Narasimha Rao and his finance minister Dr Manmohan Singh — was the major financial development that set the economy on its upward trajectory. Although debates raged on for a while on whether it would be beneficial or sustainable, no one could deny, even then, that the consequent deregulation of markets and greater foreign investment helped create the route map for an economically independent India to follow and (hopefully) become a high-income country.
I'm keen to delve more into both the micro and macro level effects of the seachange of '91 and examine its legacy, so I air dash to New Delhi to have a focussed conversation with 49-year-old Sonia Singh, award-winning editorial director of NDTV. And, in light of the recent watershed moment in India's political history, I reconnect with her after my return to Mumbai to get her updated views.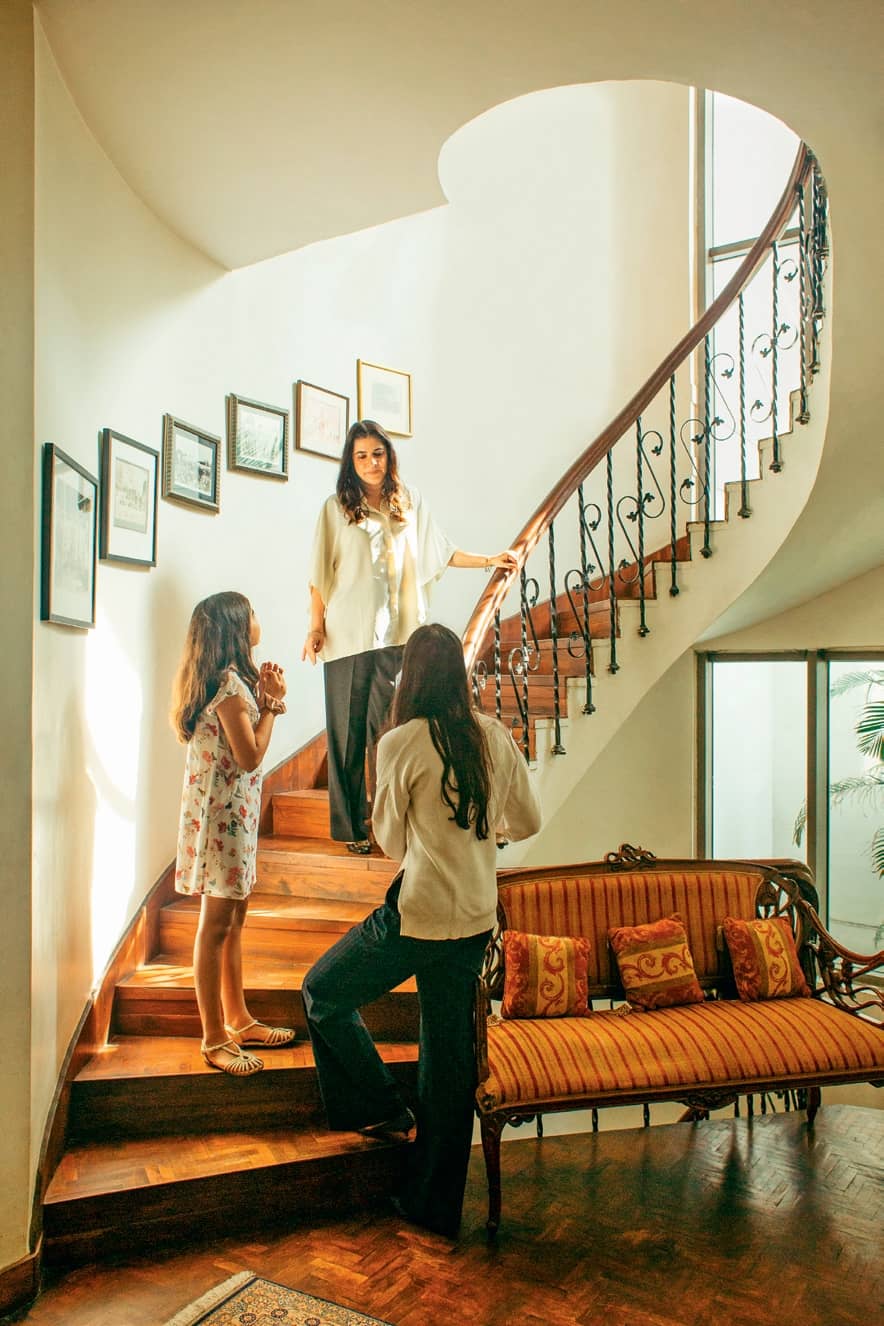 Due to her growing professional roles, she has been a close observer and commentator of the country's development, and I catch up with her one Sunday morning in her South Delhi home — escaping the smog that the capital has been reeling under for months. I find that we have a lot in common; both working women in the media, we had topped our respective universities in English literature (in different decades, obviously). My parents urged me to pursue a higher education at the University of Oxford, but as I was, at that time, more of a home-bird, it was a move my dreams had not encompassed. Singh's, however, did embrace a wider horizon than mine, and she confesses to having tried her luck there, but she did not get into the hallowed establishment. That disappointment didn't hold her back though, and she went on to follow a career in India that has placed her at the forefront of the business of news — having dabbled in print journalism before diving into the small screen. And, like me, she is a working parent who takes a concerned mentoring stance in the development of her three daughters — Yaamini (16), Suhaani (12) and Raagini (9). Their relationship with their mother is infused with a warm camaraderie born of deep affection. I observe as Singh discusses further education with Yaamini, who is interested in going abroad in future years; homework with Suhaani who idolises Alia Bhattand would love to try her hand at the movies; and cricket with Raagini whose favourite player is Virat Kohli.
The topic of role models leads me to bring up her book, Defining India: Through Their Eyes — it released in early 2019 and is a selection of her interactions with people who have influenced mindsets in modern India. Singh and I exchange notes on a range of subjects — some close to her heart, others that she has experienced in her professional capacity.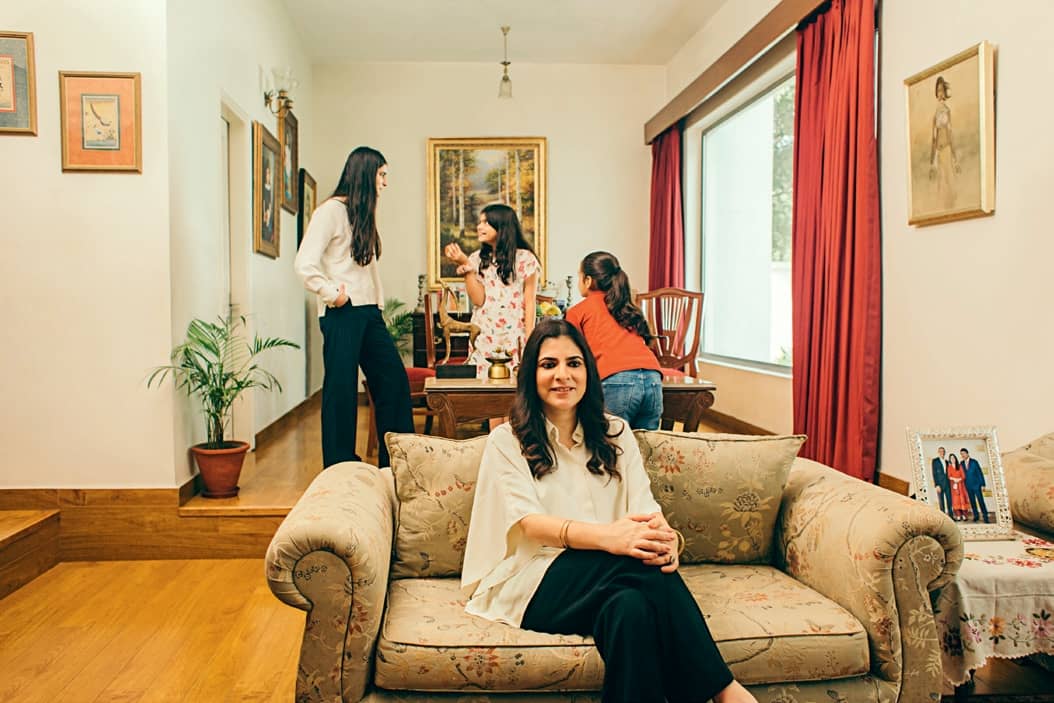 What's your take on liberalisation?
If you analyse it humorously, if you laugh at it, this meant that you no longer hoped for an uncle who lived abroad and brought you Wrigley's and Levi's on his visits home. But speaking seriously, 1991 was a significant year. Both the distrust and the fascination of all things foreign and the outsider were levelled. It took some time, of course; it didn't happen overnight.
Apart from the economic factor and the markets opening up, I think it, in a sense, liberalised our politics. It was a major change socially, politically and culturally. It transformed us in many ways. Our dreams took wings, and how! The world became a level playing field and that is wonderful.
Would you say that it also opened up the minds of people within India?
It's interesting, because I think Indians have always been inherently tolerant. We are a nation with so many dialects, communities and cultures that have co-existed for so long, with some flashpoints. But, paradoxically, having brought in the economics of the West, the later years have seen us becoming more intolerant. Perhaps we need a fresh set of reforms that will implement social liberalisation. The best of those values must have a revival — values like equality, freedom for people to live, choose religions, choose partners or choose their eating habits.
Has this kind of acceptance increased in the last few decades?
I felt that at the time when I grew up, there was a great openness. People were willing to listen to different points of view. Today, with social media, I feel that with certain news channels, people cater to the news you want to hear. It becomes almost like an echo chamber.
So as our dreams and aspirations are growing, we have to be careful that we don't limit our own views of who are the people we like or think are people like us.
With the newfound open markets and increasing money power, was there a rise in the need to compete with the Joneses?
Continue Reading with Magzter GOLD
Log-in, if you are already a subscriber
Get unlimited access to thousands of curated premium stories and 5,000+ magazines
READ THE ENTIRE ISSUE
December 2019 - January 2020