Virtual Reality as a Catalyst for Thought
Philosophy Now
|
August/September 2020
Joakim Vindenes says VR could be a useful addition to the philosopher's toolkit.
Virtual Reality is in some ways a simple concept: it can be reduced to an act of representation, symbolism, or language. Through technological means – be it a pencil or a VR headset – we can represent the past as we remember it and the future as we imagine it. Through language and imagery, we can maintain the human culture of sharing information by exteriorizing what previously was only known to us internally – creating outside of ourselves what was previously only accessible in the language of our minds. So in conceptual terms, even the first cave painting was a kind of Virtual Reality. Through that painting, humans could represent their thoughts and designs as an external, objective reality, chalked to the wall of a cave. In some ways, though, language was the first kind of Virtual Reality. With language we could make what was previously only inside our minds exist as something between us – just as now, while you are reading this article, a world of meaning exists between us, mediated by the words on the paper or screen.
Although language and VR are similar in conceptual terms, there is a crucial difference between mere language and actual VR technologies. Through the technology of Virtual Reality we are able to project our thoughts and our designs not as abstract conventions but in terms of the lived reality we inhabit. We can externalize our ideas in the format of reality. Language has the capability of allowing us to tell stories, but in Virtual Reality we have the capability of living those stories, not through the mind's eye or the imagination, but through our everyday means of navigating the world via our senses. VR can immerse subjects in lively, dynamic, virtual worlds.
The opportunities this technology gives us come with existential consequences. By immersing ourselves in any kind of world of our own design, there is a sense in which our response will say something about us. Due to this extraordinary new capability of creating worlds within worlds, humanity has essentially acquired the god-like power of being able to define the reality encompassing us. With steady progress towards the ultimate realization of VR technology, where the experience is indistinguishable in detail from our experience of reality, the question that faces us is: now that we can do anything, what should we do? This is the question we'll consider in this article.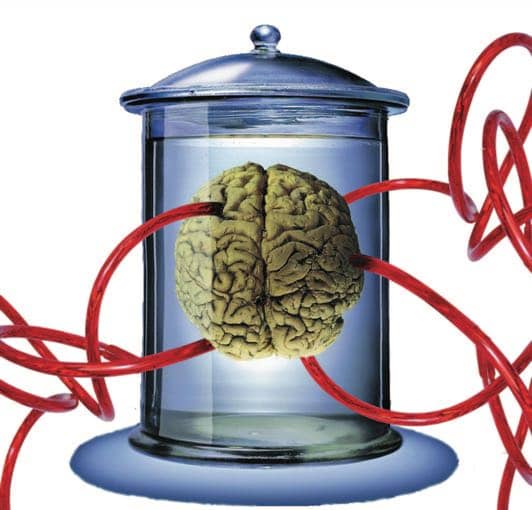 The Role of World Creation
You can read up to 3 premium stories before you subscribe to Magzter GOLD
Log in, if you are already a subscriber
Get unlimited access to thousands of curated premium stories, newspapers and 5,000+ magazines
READ THE ENTIRE ISSUE
August/September 2020