The Silver Lining
EL Hong Kong|June - August 2020
We're offering this story for free to read so that you can stay updated on the COVID-19 outbreak
My mother used to tell me, "You can always find a silver lining if you just look hard enough." Well, she's right!
When I pitched a story to my editor about families being together 24/7 as a result of the coronavirus pandemic, I thought I'd write a funny piece about how hard all this togetherness has been. Oh, and trust me, there is some of that. Our first day of e-learning was not pretty. The school's server went down. And mummy? Mummy went down, too. A leak in our roof drowned my computer; I had no backup, and no patience. Day Two was infinitely better. Still, my takeaway from home-schooling? Teachers deserve to make a million dollars a year.
As it turns out, there is more heart than humour in this situation.
The ugly bit
It was a very real adjustment to all be together. My friend Katrina Bens quipped, "If life in lockdown is foreshadowing retirement, then I'm glad the stock market crashed so we can't retire for at least another ten years." She laughed when she said it, but I can tell there's a grain of truth. Being together all the time is hard.
My colleague Anthia Chng is a newlywed, which, quite frankly, can be difficult enough. Adjusting to marriage is fabulous but tricky. Sprinkle in both spouses working from home and things get tough. Anthia says, "My husband's 'break time' revolves around watching TikTok videos on max volume – and then there are his video work calls in the living room, which is our main (and only) working area where we have both our computers set up. It's like I'm playing hide-and-seek with his laptop camera every morning. Send help!"
Can't you just feel her pain? We've all been there these past months, with a little too much togetherness and nowhere to hide.
Stay-at-home parents have also had to adjust to their spouse being home. Many now-at-home spouses try to help, but only get in the way of routines. Working spouses don't seem to get that the stayat-homes have their own set of important things to do, too. And then there are the expectations.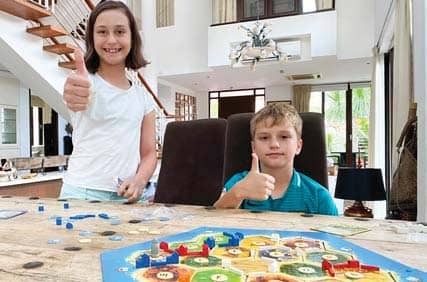 You can read up to 3 premium stories before you subscribe to Magzter GOLD
Log in, if you are already a subscriber
Get unlimited access to thousands of curated premium stories and 5,000+ magazines
READ THE ENTIRE ISSUE
June - August 2020