GOING THE DISTANCE
COWGIRL
|
September - October 2020
TWELVE POWERFUL FEMALE VOICES IN THE WESTERN INDUSTRY SHARE THEIR STORIES ON COPING WITH THE CRISIS OR OUR TIME.
With the sudden onset of COVID-19 across America, the impact throughout the entire Western industry has been substantial. From closed doors to canceled events and exploded marketing plans, the crisis has had an effect in every far-reaching corner. COWGIRL wanted to explore the impact by asking three simple questions to women who not only live but work the Western way of life:
What did you do to continue being productive in the face of COVID-19 shutdowns?
What is the most positive effect of your efforts to adapt to the restrictions?
What is the most negative result these shutdowns had on you?
AMBER MARSHALL
ACTRESS, HEARTLAND
My life did not change a whole lot when the shutdown began. We were already on hiatus from filming Heartland, so I was not working outside the house anyway. As a rule, I don't spend a lot of time in town or public places. I am most content on my ranch surrounded by my husband and animals, and luckily nothing had to change there! I am also very lucky to have a milk cow as well as laying hens, so we were able to get by for long periods of time without going on a grocery run. I admit I did bulk up on certain items—no not toilet paper, but canned goods, cereal, and such just so I didn't have to go into town as often. It was also nice that our weather here started to get more 'user friendly' so we were in full spring-cleaning mode. I got a lot of things accomplished that had been on my 'to do' list for quite some time. I guess if I were to say anything, it would be not having easy access to fresh produce. I love fresh fruit and veggies, and where I live that is only available on our farm in July and August (and in limited form), so that is one thing I typically would go into town a couple of times a week for. I am learning to appreciate frozen 'fresh' fruit now, but it is just not the same!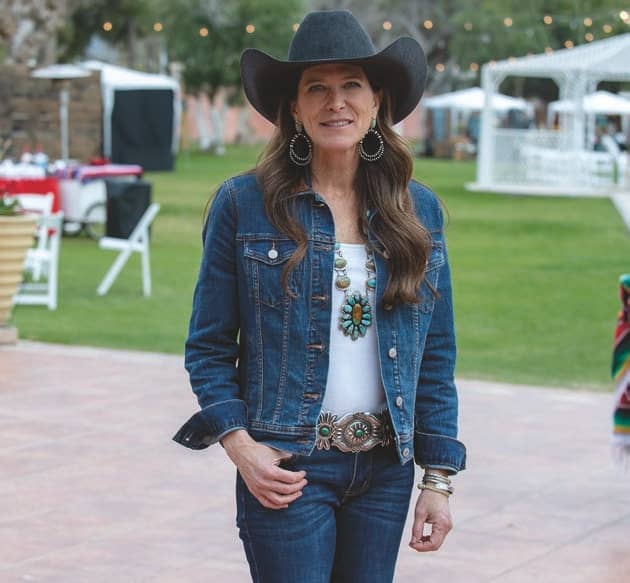 TAMMY PATE
FOUNDER, ART OF THE COWGIRL
I took a deep breath and reflect on what was truly important to me. I took the time to rest and focus on my health. I spent time cooking and practicing yoga.
In doing that, I was able to feel even more inspired to share our Western lifestyle. I am grateful for the opportunity to be still and feel mentally and physically stronger as a result of focusing on my health. I feel the time we spent reaching out to artists and horsewomen planning our event is going to make 2021 even more special. I truly believe things happen as they should in perfect time. I do not look at things as negative. Every challenge is an opportunity to grow. The shut down gave me the opportunity to spend more time with family, cook, rest, and dream. It also gave me the opportunity to have more compassion and empathy for those not as fortunate to live in safe, rural settings like Montana.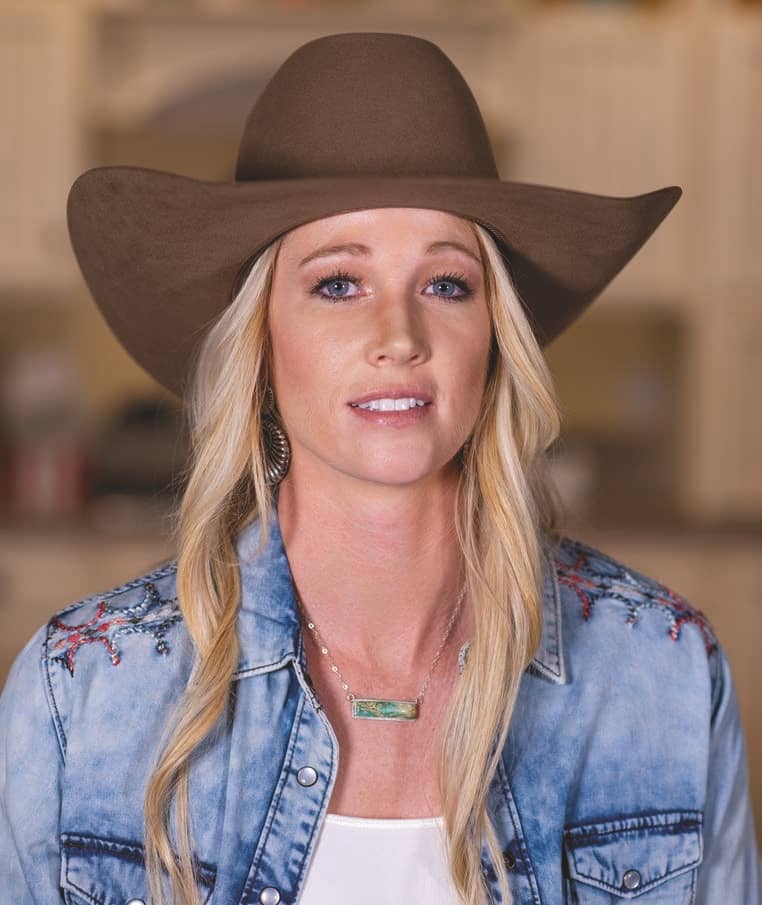 AMBERLEY SNYDER
MOTIVATIONAL SPEAKER
I looked for ways to better myself while I was home. I don't usually have time to focus on my physical wellbeing, so I took up cross-fit, was standing for a couple of hours a day, and paying attention to my body. I also don't usually get to offer my merchandise online because I am traveling so much and I run my business myself. I was able to put those up for purchase to people who may not have normally had the opportunity. I believe my body is in a better place than it has been in quite a few years and I am excited to continue working for more even as the world opens back up. My speaking engagements have stopped for now. I plan them to come back in the fall, but that has been a hard income change for right now.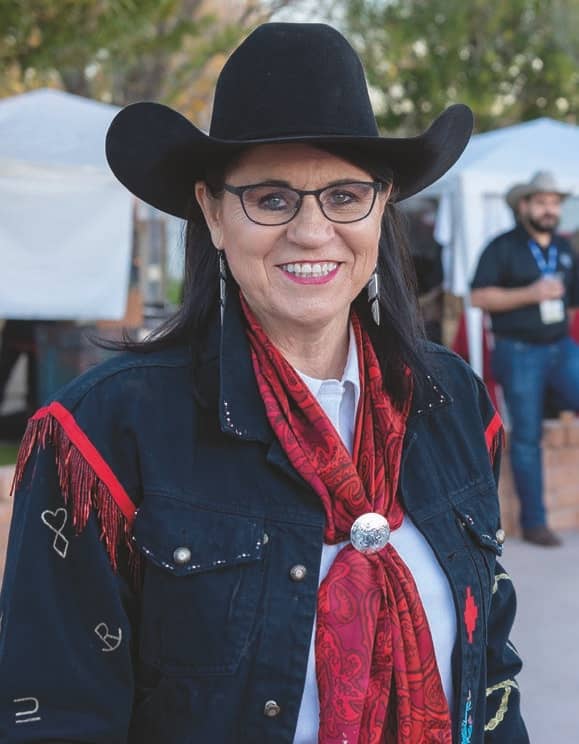 JUDY WAGNER
VP MARKETING, MONTANA SILVERSMITHS
Montana Silversmiths adapted our operations and business model by applying our personnel, tools, and expertise to print, distribute, and share information on 3D printed masks. As the VP of Marketing for Montana Silversmiths, our company banded with our community and state. We adjusted our production and manufacturing, printing 3D Montana Masks, along with leveraging our relationships securing KN95 masks and N95 Masks for use by healthcare professionals, first responders, and critical industries in Stillwater Country and across the state of
You can read up to 3 premium stories before you subscribe to Magzter GOLD
Log in, if you are already a subscriber
Get unlimited access to thousands of curated premium stories, newspapers and 5,000+ magazines
READ THE ENTIRE ISSUE
September - October 2020