Sleep Slayers
Arthritis Today|September/October 2019
These sleep saboteurs can leave you exhausted and worsen your pain. Experts advise how to stop them – so you can rest easy.
Getting enough sleep is crucial for your health. Sleeping less than seven to eight hours nightly has been linked to an increased risk of problems as diverse as automobile and other accidents, obesity, muscle pain and cardiovascular disease. Yet as many as 1 in 3 adults don't get at least seven hours of sleep on a regular basis, according to the Centers for Dis­ease Control and Prevention (CDC).
Sleep is influenced by many factors that affect people to different degrees, says Rajkumar Dasgupta, MD, assist­ ant professor of clinical medicine at the Keck School of Medicine of the Uni­versity of Southern California, in Los Angeles.
If you aren't getting enough sleep (7 to 9 hours for adults) or if you're waking up unrefreshed, Dr. Dasgupta and other experts recommend keeping a sleep journal to look for lifestyle habits and other culprits, like these, that could be infringing on your sleep time.
PAIN
Studies both of people with osteoarthrtis (OA) and rheumatoid arthritis (RA) have shown that arthritis pain makes sleep difficult and that poor sleep, in turn, can increase pain. People with OA tend to have difficulty getting to sleep at night, while inflammatory arthritis (like RA) tends to wake people up and make it more difficult to get back to sleep, observes Rajat Bhatt, MD, a rheu­matologist with Memorial Hermann Health System in Houston. He recommends alerting your rheumatologist if you experience any sleep problems.
In addition to pain directly caused by arthritis, people with arthritis may also be kept awake or awakened by pain from other soft-tissue problems, such as bursitis or carpal tunnel syndrome, that often occur with arthritis, says Scott Zashin, MD, clinical professor of internal medicine at UT Southwestern Medical School and a rheumatologist at Presbyterian Hospitals of Dallas.
WHAT YOU CAN DO: Strategies that relieve pain can also help with sleep. Dr. Bhatt suggests gentle stretching exercises and relaxation techniques, such as guided imagery or progressive relaxation. A warm bath, analgesic rub or acetaminophen at bedtime may also help. Nonsteroidal anti-inflammatory drugs (NSAIDs) may cause stomach irritation if taken at bedtime, he says.
If pain awakens you, tell your doctor or occupational therapist, who may recommend a change of mattress, pillow or sleeping position, says Dr. Zashin. For pain from carpal tunnel syndrome, try a splint that holds the wrist in a neutral, pain-free position.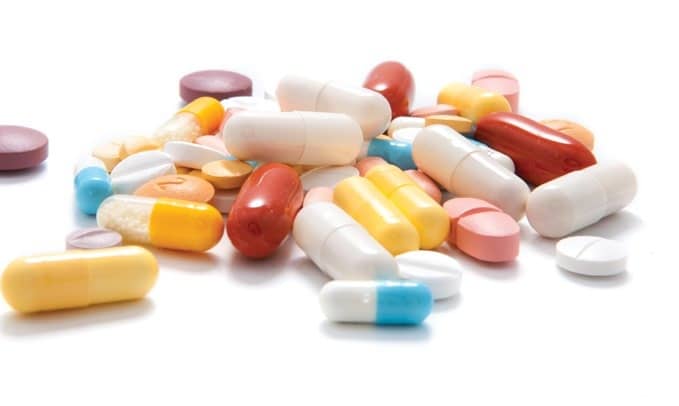 MEDICATIONS
While some arthritis medications keep you more comfortable so you can sleep, others may interfere with sleep. Corticosteroids are probably the most common offenders, particularly if taken at high doses or in divided doses, where one dose is taken later in the day, says Dr. Zashin. Another culprit is over-the-counter (OTC) pain relievers containing caffeine, which is sometimes added to speed pain relief. Certain medications for conditions other than arthritis may affect sleep, too, including antiar rhythmics prescribed to suppress irregular heart rhythms, beta blockers to treat high blood pressure, asthma medications and thyroid hormone.
You can read up to 3 premium stories before you subscribe to Magzter GOLD
Log in, if you are already a subscriber
Get unlimited access to thousands of curated premium stories and 5,000+ magazines
READ THE ENTIRE ISSUE
September/October 2019