The youngest Dragon Lady
At nine she was a U2 and stratosphere expert, at sixteen she went solo and at seventeen she got her PPL. Ellie Carter shares her inspiring story with us, and offers some suggestions on how we can attract more young people to GA
You may have heard of Ellie Carter−certainly down in the south-west of England she is spoken of in awed tones by veteran aviators who have never seen anybody like her before. Just seventeen years old and a qualified PPL since her birthday, she has a tailwheel endorsement and flies a 1943 Piper Grasshopper in D-Day markings, as well as dabbling with a Super Decathlon, a Citabria, a Chipmunk and several nose-dragger types. As a maths and science student she understands the physics of flight better than some of us who've been in the game for decades, and a career in some form of aviation certainly beckons.
Such is the level of her comprehension, and the maturity with which she puts her points across, that it's easy to forget she has not yet come to the fork in the road where she must decide which path to follow. She's studying for her A-levels at a specialist maths and science school in Exeter and hasn't settled on which universities to apply to, but it looks like it's going to be aeronautics and astronautics, or aeronautical engineering. Already she's been approached by easyJet, who've put her on their mentoring programme, but the whole world of aviation stands before her−she could go civil, go military, engineering, design, or to the edge of space and beyond…but right now she'd really like to fly stunts for the movies.
From the standpoint of general aviation, she's able to tell us something about one of our biggest problems−how to engage the younger generation with flying. Loud and long we lament the fact that the kids just don't have the passion our generation had for aviation (or anything else that doesn't involve sitting in front of a screen, for that matter). There is much we can do, it seems. Ellie is an ambassador for the LAA's Youth Education & Support (YES) programme and is already quite comfortable with public speaking, especially to young audiences. Read on for some tips on what we're not doing right.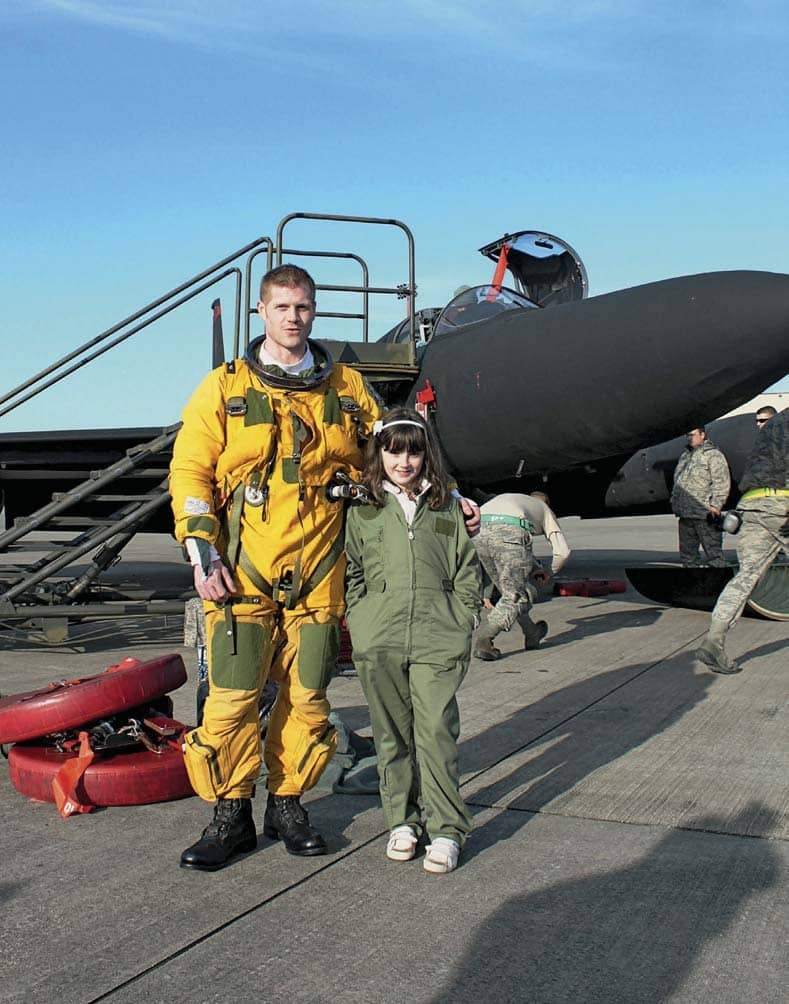 A stand-out in any generation
But Ellie Carter would be a standout in any generation, and in any field. At the age of nine she was 'adopted' by the pilots of the 9th Reconnaissance Wing at Beale Air Force Base in California after she expressed an interest in, and an in-depth understanding of, the Lockheed U2 'Dragon Lady', and she first came to public attention in 2012 when they invited her to Fairford to look over their operations. As they discovered then, she's not just a cute little mascot−even at nine, she knew her stuff.
There's no family history in aviation, but Ellie always wanted to fly, even before she could read. "My mum used to trade cigarette cards, and when I was one and a half I looked at one with a picture of an aeroplane on and said that it was a Vildebeest"−a 1928 aberration of a biplane, even uglier than its namesake. And it was in fact a Vickers Vildebeest, "but I have no idea how I knew" says Ellie, "I'd never seen an aeroplane, I couldn't even read". Make of that what you will, but it seems flying was in the stars.
Her parents Lorna and Neil supported her interest to a significant degree and never tried to steer her into conventional little-girl pastimes, although one of her grandmothers thought she should be playing with dolls and bought her a selection. Ellie tied bin-bag parachutes to them and launched them from an upstairs window.
"When I was at primary school we were in a low-flying area so there were always aircraft going over−sometimes you'd see the Red Arrows," Ellie says. "So I was always running to the fence to look at these aircraft. I knew some of the types but I've never really been a plane spotter−I could tell a Hawk, but I'm not an expert on types. I used to read an awful lot of flying books… when I was nine, my bedtime reading was Fifty Years of the U2: The Complete Illustrated History of the Dragon Lady. A year earlier someone had given me another book with the U2 in it, and I was fascinated with the science of it− the fact that it flies on the edge of space, and the idea of 'coffin corner', with seven knots between overspeed and underspeed, which is awesome. I don't know where I had learned it all from, but I knew something about the stratosphere and the physics… I was always a geek and I liked maths and science, but the only science we did at school was 'the parts of the flower'. So my knowledge came entirely from books.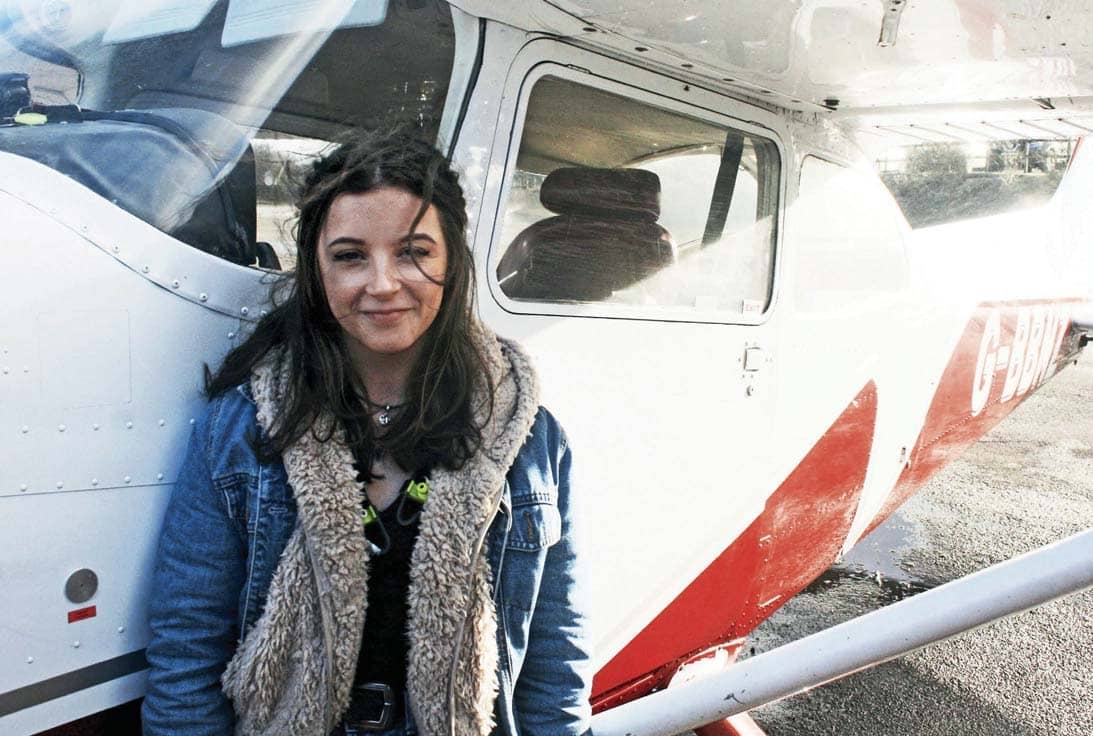 "I had been asking my mum and dad to take me to an airshow, and when I was seven they took me to RNAS Yeovilton Air Day. There was no U2 there, but I met a Belgian F-16 display pilot, Mitch Buelen. He was lovely, and we had quite a long conversation." It's interesting to reflect on how easy, and perhaps how natural, it would have been for Buelen, as he walked away from his F-16, to have said something condescending to this diminutive girl, patted her on the head and moved on. But mum Lorna remembers: "Actually, Mitch Buelen sat down with Ellie on the tarmac, and they talked for about an hour. At the end, he told me I had to get tickets for RIAT at Fairford, which was the following weekend, so we did that."
You can read up to 3 premium stories before you subscribe to Magzter GOLD
Log in, if you are already a subscriber
Get unlimited access to thousands of curated premium stories, newspapers and 5,000+ magazines
READ THE ENTIRE ISSUE
October 2020