BACKCOUNTRY BOUND
Successful Hunter|March - April 2020
Mule Deer Glory Days
They scared me. Not during the daylight hours, but at night. At some point as a lad sleeping in a bedroom with two older brothers, I became consciously aware of the presence of creatures in my room.
Our abode in the "den" of the ranch house (originally intended as an office and man cave of sorts for the patriarch) came about as the number of children in the family swelled to seven. Bedrooms in short supply, we slept on bunks opposite Dad's desk and filing cabinet. A bobcat and bear rug, the head of another bobcat with its mouth open in full snarl, an antelope with a faded cape and two mule deer shoulder mounts loomed from the walls of our quarters. For a period of time I slept with my head under the covers, concerned I might be bitten by the bear, clawed by a cat or bullied by a buck.
In the light of day, Dad's mounts were an ongoing source of fascination. Among them was an exceptional mule deer buck. On the occasions he removed it from the wall for cleaning with an old Electrolux vacuum cleaner, I sidled up for a closer inspection. The knobby bases of the antlers possessed a fascinating texture to my small hands. Their girth couldn't be wrapped by my dad's fingers. At 6 7⁄8 inches, the first circumference measurement on the base of the deer's antlers for its Boone & Crockett score is identical to the same metric (taken between the two brow tines) on a bull elk on my wall scoring 335. There are some out there, but I've only seen one other mounted mule deer with mass at its antler bases that rivals that "tantalizing by day, terrorizing by night" trophy in the bed chamber of my childhood.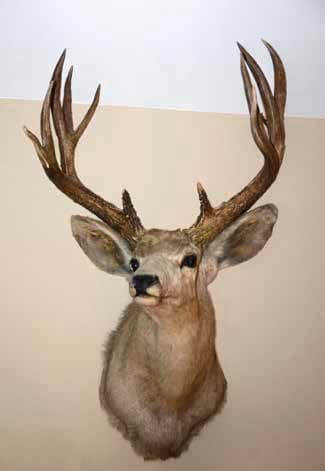 On a cool day in November in the mid 1950s, my dad and his brother Jack set out to hunt deer. They left the family ranch, which they'd jointly purchased from my grandfather, headed for a spine of low mountains to the north, locally known as the "Limestones."
Big buck country requires three components: a population with the genetic propensity for large antlers, sufficient nutrition to maximize headgear growth among the bucks and the opportunity to reach the age of peak antler development. For mule deer, that's generally five to eight years.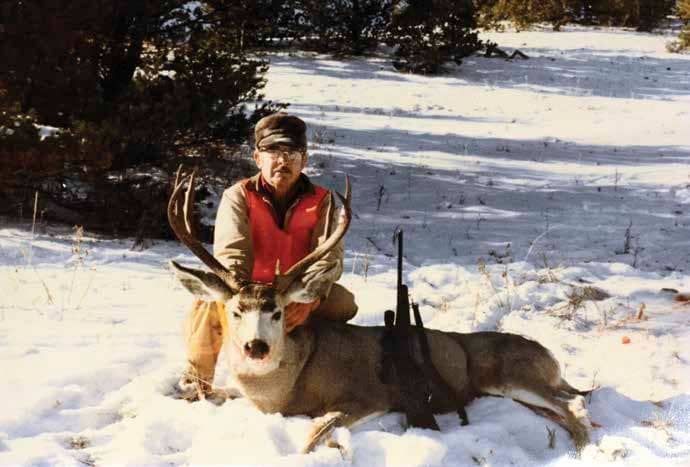 You can read up to 3 premium stories before you subscribe to Magzter GOLD
Log in, if you are already a subscriber
Get unlimited access to thousands of curated premium stories and 5,000+ magazines
READ THE ENTIRE ISSUE
March - April 2020