Quest
Bear Hunting Magazine
|
September - October 2020
A young hunter's five-year quest for a Washington State black bear
Jason Brooks (Ryan's father)
When I was sixteen and earned my freedom in the form of a driver's license, I spent that summer exploring the mountains, forest and rivers. One summer day while fishing a local creek, I stumbled across a cinnamon color phase bear that was tearing up a stump and eating ants. Standing still so the bear wouldn't run away, the afternoon was spent watching that bear instead of casting for trout. After that encounter, I became intrigued by black bears, reading everything I could about them and studying each one I came across in the mountains. The next fall I was able to tag my first bear, and like other bear hunters it fueled my passion for them. After packing a few other bears out of the backcountry, either my wisdom or aching body caught up to me and I began enjoying watching the bears more than harvesting them. But my respect and admiration kept me hunting bears each fall even if I chose to pass instead of pack another one off of the mountain.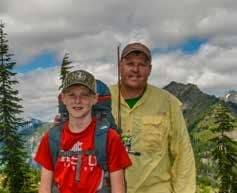 Several years later on a fall day, while my youngest son and I were driving down a logging road to look for deer, we noticed an object in the middle of the road. Ryan asked what it was and at first I thought a logger had rolled a stump into the road. Then the stump slowly strolled to the edge of the ditch and Ryan shouted, "bear!" It was the first time he had seen a bear in the wild and the young six-year old was very excited. The cinnamon colored boar ambled away as we watched. Like me, he became fascinated with bears and this sighting began Ryan's quest for his first black bear.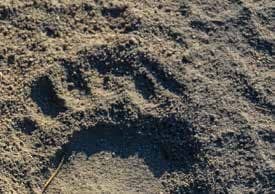 Three years later he passed hunter education and as we walked into our local gun shop, that my neighbor happens to own, Ryan was ready to buy his first hunting license and big game tags. In my home state of Washington, we get to buy over-the-counter tags for most big game animals and Ryan proudly handed over his Hunter Education card to John, our neighbor. John asked which tags he wished to purchase and Ryan simply said, "black bear." He then told the story of how he first saw that bear in the road and it has become his most desired big game animal to hunt. I added deer and elk tags as well as small game, which allowed him to hunt upland birds and rabbits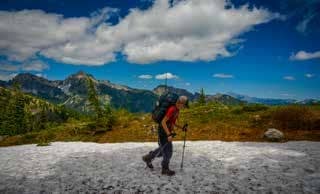 That fall Ryan followed our Hungarian Vizsla in sage flats and wheat fields, learning how to shoot birds on the flush. A youth pheasant hunt in early September allowed him to harvest a rooster and the following day a few quail as well. By October when the deer season started Ryan lugged around a single shot Thompson Center Encore in .243 and kept asking if it was "big enough" for a bear. I assured him that if we found a bear, which season coincides with most other hunting seasons in Washington as it runs from August 1st until mid-November, that he could in fact take a bear with his rifle. Personally I hoped it would take a few years and he would work his way up from the .243 as I have taken several bears over my hunting career and know they can be a tough animal.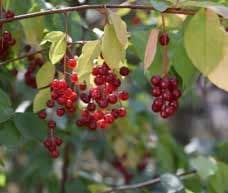 You can read up to 3 premium stories before you subscribe to Magzter GOLD
Log in, if you are already a subscriber
Get unlimited access to thousands of curated premium stories, newspapers and 5,000+ magazines
READ THE ENTIRE ISSUE
September - October 2020