The Art Of It All
MEN 'S FOLIO Singapore
|
July 2020
Fendi's creative director Silvia Venturini Fendi and Kueng Caputo, the featured design studio at Fendi's Design Miami 2019, share where their heart lies in their creative processes.
Design Miami is an important event in the calendar of Italian luxury fashion house, Fendi. Fendi has been exhibiting since 2008 and a notable past artwork included 2010's art installation titled Design Vertigo by Felice Varini, rAndom International, Graham Hudson and Beta Tank where guests interacted with sculptures embellished with psychedelic patterns. Following years saw its direction focused towards interior design to strengthen the brand's ties with Fendi Casa, its interior furnishing subsidiary.
Fendi's creative director Silvia Venturini Fendi shared, "We were amongst the first 12 years ago. So we think that it's amazing how the project has been growing every year and also how this city has been changing. There has been a big, big change and Fendi was a part of it. We were the first one to believe in it and the design district [an upscale shopping block in Miami Beach that houses some of the most unique boutique designs in the world] did not exist. It's something that happened after Design Miami so we feel we are a part of it. Today, Fendi is not only here but artists of every domain — art, music, cinema, fashion and design — are here too to mix and share ideas, feed off each other and to create more art. It's very interesting."
The creative director's take on art is an interesting point to note. She sees art as a medium to evoke emotions, "I like to look at art to read something inside, to give me a reason why I'm attracted to it but I think I don't need an explanation. I need to find it by myself. Art is also made for questioning yourself." In that aspect, Fendi does not think she is creating art. In her words, "Fashion is fashion. "To me, art is something that doesn't respond to a need. Fashion has to respond to a need, to have a function. Art doesn't have a function besides the one of eliciting emotions but fashion gives an emotion while responding to needs — the changing of your style based on your lifestyle and the changes in society."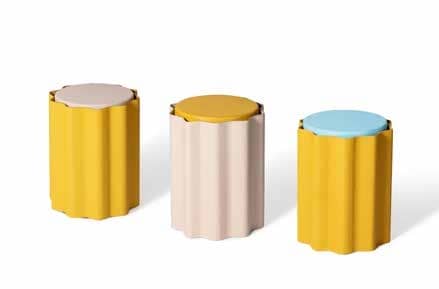 She moves on to poignantly illustrate this point with a chapter from the Maison's storied annals. "When Fendi started to work with Karl [Lagerfeld], my mother and her sisters wanted to make a revolution. At that time, fur was seen as a status symbol and men would buy fur for women just to show that they were successful — the bigger the coat, the richer the man. So, they wanted to fight against this by making it fashionable for women to buy fur without it having to mean something"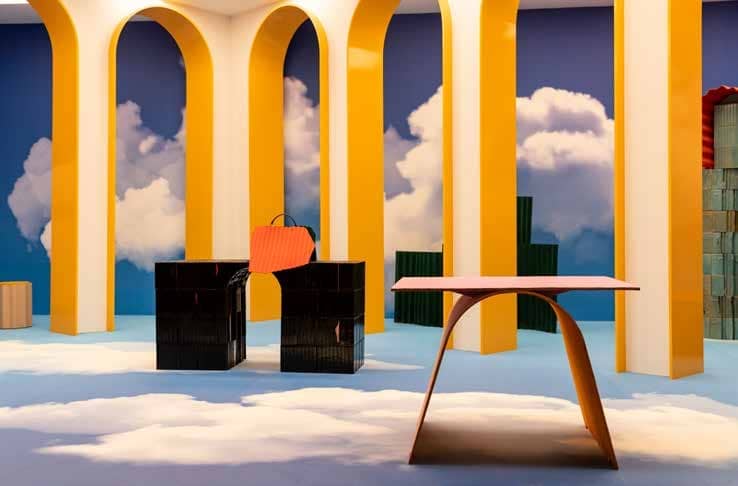 Fendi's passion for art has not stopped her from strictly keeping her domains of fashion and art separate. Instead, it has seen her consistently bring onboard guest artists for the men's collection every season — Spring/Summer '20 saw film director Luca Guadagnino bring his cinematic approach to the gardening-themed collection, Fall/Winter '19 paid homage to Karl Lagerfeld who had a penchant for dualities with his invention of the "FF" logo while Spring/ Summer '19 brought artist Nico Vascellari's fun depictions of anagrams and subversions to the collection.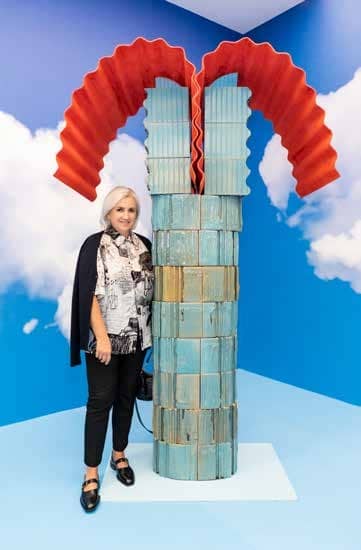 You can read up to 3 premium stories before you subscribe to Magzter GOLD
Log in, if you are already a subscriber
Get unlimited access to thousands of curated premium stories, newspapers and 5,000+ magazines
READ THE ENTIRE ISSUE
July 2020