Restore RESISTANCE
Femina|May 24, 2020
The rest of 2020 calls for a healthy immune system! Eden Noronha helps you take the right measures to boost its functions in order to stay safe through the pandemic
If 2020 has taught us anything so far, it is that your immunity needs your undivided attention. Ignoring your overall health may have been a subconscious error on your part, but it is now time for a reckoning. As you're well aware, those infected with COVID-19 have a compromised immune system in some form or another. With this in mind, ensuring you take care of yourself and build your immunity is of the highest importance. After all, a strong immune system is what will keep you healthy and safe from deadly viruses and diseases. In order to ensure your immune system is functioning optimally, you need to take a closer look at your lifestyle and make a few simple, yet essential alterations.
If you're wondering how, given the current lockdown, all you have to do is follow these simple rules.
Food is medicine
Consuming the right kind of foods will go a long way in helping to boost your immunity. Your body needs its daily dose of essential vitamins and minerals that may or not be present in the meals you eat. The best way to ensure you are getting the necessary nourishment is to avoid processed and sugary foods, and opt for a balanced diet. With each serving, fill half of your plate with fresh fruits and vegetables, and let the other half be divided into one-third carbs, two-thirds proteins. Incorporate different kinds of coloured veggies in your diet; this is an easy way to ensure you are armed with all the nutrients. Women also need a daily dose of calcium and vitamin C, so treat yourself to citrus fruits and dairy.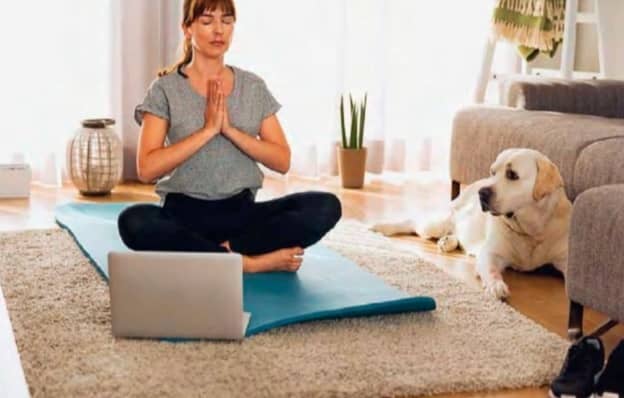 Fitness expert and founder of MagicRise, Rakhee Mehta, says, "Drink warm water whenever you can through the day and also opt for herbal tea. Add probiotics to your diet through foods like yogurt, fibrous fruits and vegetables, omega fatty acids, and rich nuts and oils. The one fruit that we swear by is tomatoes. Apart from containing lycopene, a powerful cancer fighter, tomatoes are rich in vitamin C, which helps boost immunity. It is recommended you eat everything, but with portion control. The urge to binge will be heightened during these times. Consumption of vitamin C through lemons, oranges, sweet limes, ginger, etc is highly encouraged."
Rest is recovery
You can read up to 3 premium stories before you subscribe to Magzter GOLD
Log in, if you are already a subscriber
Get unlimited access to thousands of curated premium stories and 5,000+ magazines
READ THE ENTIRE ISSUE
May 24, 2020