Should You Pay Rs. 40,000+ For A Phone?
There Was a time when you had to pay a premium price to get a high end smartphone. However with the emergence of a new breed of players, the whole price-performance equation has been turned on its head. Making us wonder: Does it make sense to be paying Rs 40,000 for a phone now?
India has been considered a price sensitive market. And with good reason. Notwithstanding a growing middle class and increasing incomes, the country's consumer is not known to part with his or her money easily. And the smartphone market does bear this out. Most of the devices sold today are in the budget segment, appealing to the value for money crowd. Yes, there are expensive handsets too there always have been - but for the most part, they have been restricted to a niche. International brands such as Samsung, HTC and Sony have consistently launched flagship phones at relatively high prices, as has Apple (the company many credit for the 'super expensive smartphone' phenomenon).
Until a couple of years ago, premium priced phones were considered as high end devices with superior quality and features. And to be fair, they did live up to the billing - the level of performance superior to anything lower priced devices could manage. However,that started changing in 2014 with the arrival of devices like the Moto X, the Xiaomi Mi 3,and the onePlus one which came with relatively high-end specifications and good design at surprisingly low prices - the onePlus one for instance, came with a Qualcomm Snapdragon 801 processor, a 13.0-megapixel camera and a full HD display as well as 64 Gb storage for less than rs 25,000, at a time when other brands were charging almost twice (and in some cases more than that) for similar spec sheets.
And these were not paper tigers either. This new breed of phones has been well received by the customers and tech pundits alike. So much so that many are wondering whether it is wise to invest large amounts of money in phones that had been considered flagships. Well, should you? We tried to find out.
The market layout
According to IDC's report on the smartphone vendor share in India for the second quarter of 2015, Samsung held 23 percent, Micromax stood second with 17 per cent while Intex was at the third position with 11 per cent. Lava and Lenovo held 7 per cent and 6 per cent share respectively. Others hold 37 percent of share. Interestingly, IDC notes Samsung's growth is on decline but its affordable segment helped keep the top spot.
"Samsung remained the leader in the Indian smartphone market despite experiencing a QoQ shipment decline while growing shipments on a YoY basis. The resultant volume growth YoY came from their phones in the affordable segment, such as the relatively new Galaxy J1, and older models such as the Galaxy Core. Performance was not boosted by the first full quarter of sales for the new Galaxy S6 and S6 edge," says the IDC report, clearly pointing out the performance of the company's high-priced flagships.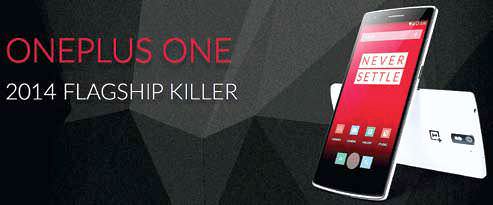 The budget flagship era cometh?
You can read up to 3 premium stories before you subscribe to Magzter GOLD
Log in, if you are already a subscriber
Get unlimited access to thousands of curated premium stories, newspapers and 5,000+ magazines
READ THE ENTIRE ISSUE
October 2015