Success During and After COVID-19
Home Business Magazine
|
Fall 2020
We're offering this story for free to read so that you can stay updated on the COVID-19 outbreak
Starting Up & Achieving Business Success in the Era of COVID-19
Sometimes, circumstances force you to completely change your life and career — whether you wanted to or not. This past year has been a life-changer for so many American workers and entrepreneurs alike, as the COVID-19 pandemic altered consumer habits drastically and shuttered the doors of countless businesses. Nobody knows how many of these businesses will remain closed for good, but unfortunately, many businesses, large and small, have already decided they had no choice but to close their doors indefinitely.
While the COVID recession surely won't last forever, the major economic disruptions and lifestyle changes to the small business landscape may be forever changed. Take, for example, the food industry. Many consumers will likely still prefer the convenience of ordering groceries and takeout online, even once all the stay-at-home orders are lifted. And I don't know about you, but it's hard for me to picture eating at a buffet anytime in the near future.
The devastating effects of this recession cannot be overstated; however, many successful businesses have formed during recessions. For example, innovative tech companies like Uber, Venmo, and Slack were all started during the Great Recession that took place from 2007-2009. And indeed, many forward-thinking entrepreneurs are already discovering new niches during the COVID economy and founding businesses to meet those needs.
According to Census Bureau statistics, business applications for the second quarter of 2020 were 4.8 percent higher compared to the first quarter of 2020. Nearly 900,000 new businesses formed this past spring — during the height of the shut-down.
Keep reading to learn how to successfully start a business during these unprecedented times, and how to ensure it continues to thrive post-pandemic.
New Markets, New Opportunities
First things first: In case you're not sure you should start a business right now, I'm here to tell you that this is actually the perfect time to start a business — especially a home-based business. But first, you have to identify your niche.
New markets are opening up and others are expanding due to coronavirus. An obvious example of an existing market that has expanded during the pandemic is the food delivery market. But it doesn't stop there. Think about other types of businesses that people need right now:
Online tutoring businesses
Telehealth
eCommerce
Virtual meetings
Childcare
â– Medical supplies
The so-called COVID economy is still evolving, but other sectors could grow or crop up as a result of the pandemic. Consider all the time people are spending at home and the new stresses and challenges the current situation presents. New products and services are stepping in to meet those needs, and there's no reason you can't be a part of the economic recovery that's already taking place. You just have to find your niche.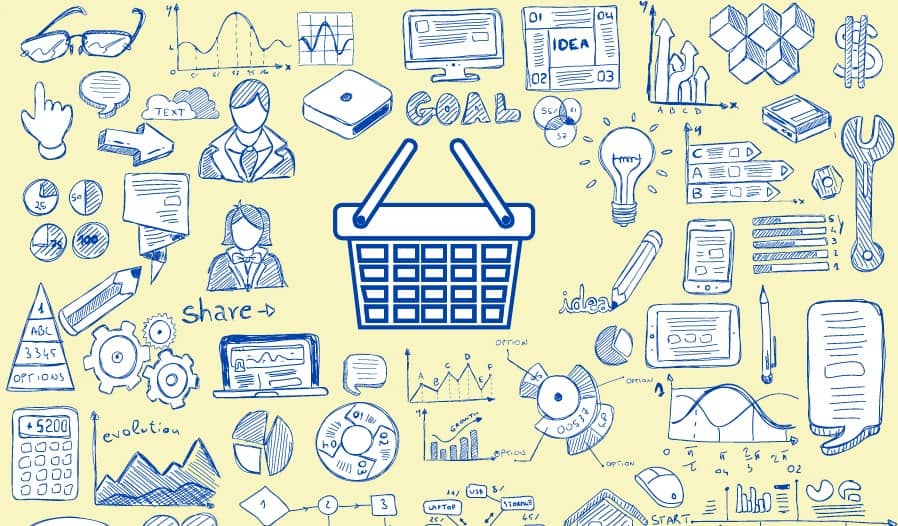 Managing Startup Costs During COVID-19
The cost of wholesale goods has plummeted during the current recession. Sales for many types of items have dropped, as anxious customers hold on tightly to their money, and demand for some goods has evaporated almost entirely New products and services are stepping in to meet those needs, and there's no reason you can't be a part of the economic recovery that's already taking place — think party supplies, audiovisual equipment, wedding-related products, etc. While falling prices are not good for the economy at large, low prices can be a boon for businesses that purchase wholesale goods. You may be able to secure an excellent deal on a certain product you need to start your business, especially if you purchase in bulk.
Some other types of startup business costs that may be lower-than-usual during coronavirus could include business equipment and business property. If your business is home-based, those costs likely won't apply to you, but it's definitely worth considering, especially if you plan to expand your business out of your home eventually.
It's also important to note that while some business costs have plunged, other costs have increased during the pandemic: Food costs and shipping costs are a couple examples.
Securing Financing During COVID-19
Depending on your financial situation and startup costs, you may need to take out a loan to start your business. Like many other business costs, financing costs are also lower due to COVID-19. The federal prime rate — the interest rate banks use to extend loans to their most creditworthy customers — has been at only 3.25 percent for most of 2020, after the Federal Reserve slashed interest rates in March in response to the pandemic. For comparison, the prime rate was 5.50 in July 2019. What does this mean for you? Business loans are cheaper than ever, and you'll pay much less in interest than you would just a year ago, though it can be harder to get a loan. While interest rates are low, banks have tightened their borrower qualifications, making it more difficult to get approved for a loan.
You can read up to 3 premium stories before you subscribe to Magzter GOLD
Log in, if you are already a subscriber
Get unlimited access to thousands of curated premium stories, newspapers and 5,000+ magazines
READ THE ENTIRE ISSUE
Fall 2020