Work In Progress
Forbes India|June 19, 2020
The Covid-19 pandemic and lockdowns have upended India's informal job market. But are there positives that can emerge from the crisis?
As the Covid-19 pandemic unfolds in India, and large sections of industries and businesses remain closed, the changing realities for the informal sector workforce are becoming apparent. With uncertainty writ large about what post-COVID-19 workplaces will look like, opportunities for employment appear equally unsure. Adding to this uncertainty is the exodus of lakhs of skilled and unskilled workers from urban centres and manufacturing hubs to their native towns and villages, raising questions about livelihood opportunities for them once they are back home.
"Every sector has been affected," says Nalini Kaushal, founder of SetuWorks, a Mumbai-based organisation that works towards scalable and sustainable social interventions. "The construction and automobile sectors have been hit hard, as have transport, logistics, and hospitality; travel and tourism, retail, beauty, and wellness... the impact is across the board."
According to the International Labour Organization (ILO), with limited employment creation in India's formal economy, the informal economy accounts for more than 80 percent of non-agricultural employment. The United Nations agency adds that the growing level of informal employment within the formal sector is mainly because of the growing use of contract labour and outsourcing of production. The ILO says while women are somewhat more likely to be engaged in the informal economy, they are significantly more likely than men to be informal workers in the formal sector.
A 2019 International Monetary Fund paper titled 'Measuring Informal Economy in India: Indian Experience' by SV Ramana Murthy, says an 'informal worker' is defined as a worker with no written contract, paid leave, health benefits or social security. "There are 92.4 percent informal workers in the economy. There are also 9.8 percent informal workers in the organised sectors, indicating the level of outsourcing," the paper says.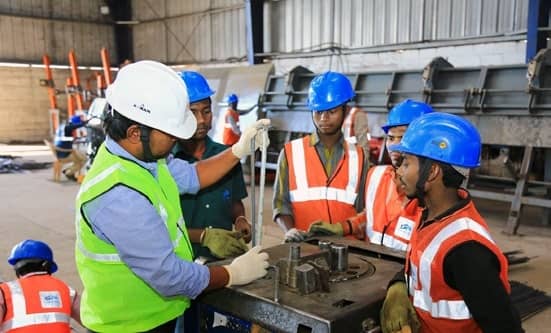 "There were signs of the pandemic and subsequent lockdowns affecting labour markets since March," says, cofounder and executive vice president of TeamLease, a human resource company. "Micro, small and medium enterprises (MSMEs) and startups employ a lot of casual workers. Sectors that depend on discretionary consumption—such as sports, entertainment, aviation and tourism— are badly hit, and they will not make a quick recovery. This is because the emotional contagion around the virus will continue." The fear of infections, along with shrinking disposable incomes—stemming from insecurities over jobs and wages—will delay the recovery of these sectors, she adds.
Elaborating upon MSMEs, Gayathri Vasudevan, chairperson of LabourNet Services, a social enterprise that enables sustainable livelihoods, adds that since the sector has been badly hit, individual enterprises will not need their full manpower when they begin work again; and in cases where companies can employ their full workforce, they may not be able to find enough workers, since many of them would have left for their native villages.
"The higher the workers' skills— such as welders, fitters, fabricators— the higher the chances of them not having any work; and the lower their skills, the lower the chances of them staying back at their place of work," she explains. Similar will be the situation for construction companies, who might want to hold on to their skilled workers, while letting go of the unskilled ones.
Chakraborty says when the economy recovers, a few sectors will have nil or close to nil revenues. For instance, the manufacturing sector will take small steps, and would be unsure if their workers will return.
"So, there will be a temporary wage crisis because of the shortage of workers, perhaps even a wage rationalisation," she says. "But eventually the workers will come back, because of the way our country's economy works. A lot of questions, which were not asked before, will also emerge. The companies that are deeply impacted will have to let go of people, but should they? Because rehiring will take time. Every company will do things differently."
With the government running Shramik Special trains to ferry workers back home—by May 22, Indian Railways had run 2,050 trains, with 30 lakh passengers—media reports estimated that not more than 30 percent of migrant workers have returned from Maharashtra, Delhi, Karnataka, Haryana and Punjab. And as this reverse migration continues from financial and manufacturing hubs, it is near impossible to predict when these workers would want to return to their place of employment. "For a lot of workers, returning home has been a very difficult ordeal, leaving them deeply scarred," says Kaushal. "And there seems to be a high likelihood that they would want to stay back in their native places if the local economies can support them."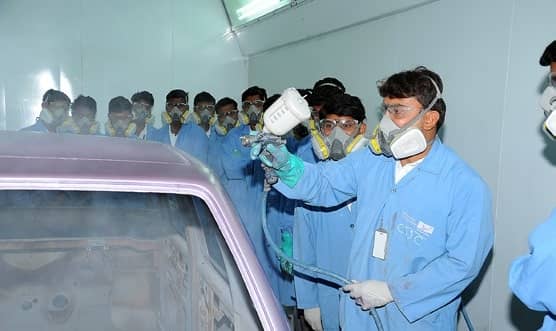 Opportunity in adversity
Looking at the possibility of creating jobs in entirely new sectors and categories for those who have lost their existing employments are organisations such as LabourNet and SetuWorks. "With this reverse migration taking place, villages will now have skilled workforces," says Vasudevan. "However, these workers make their professional networks in urban areas, and their place of work. In the villages they have no such network, and will have to build it from scratch."
You can read up to 3 premium stories before you subscribe to Magzter GOLD
Log in, if you are already a subscriber
Get unlimited access to thousands of curated premium stories and 5,000+ magazines
READ THE ENTIRE ISSUE
June 19, 2020