ROUTE RECALCULATION
Forbes India
|
November 6, 2020
Beleaguered with financial problems, SpiceJet is looking to leverage existing revenue streams and build them into money-making verticals
By his own admission, Ajay Singh has always hated living a placid life.
That's precisely why, every now and then, he relishes taking up new challenges, particularly those that his friends and well-wishers consider impossible. The last time he did so was five years ago when he decided to buy an airline that had nearly gone bankrupt.
SpiceJet, then owned by Tamil Nadu-based billionaire Kalanithi Maran, had to shut operations after debt spiralled out of control. Singh stepped in, bought the controlling stake, and turned in 18 consecutive months of profits. "You know, when I took over SpiceJet, people told me, you're completely nuts. You're crazy. This is impossible. It's never been done anywhere in the world," says the chairman and managing director of SpiceJet. "For me, it was easier to revive something than to set it up again. It's all about a never-say-die attitude."
Perhaps, it's this attitude that has helped the airline stay afloat despite some heavy tailwinds in the past year, particularly as the coronavirus pandemic ravaged the world. When India announced a two-month nationwide lockdown, and the airline industry came to a standstill, there wasn't a single day when SpiceJet didn't operate; its aircraft were engaged in transporting medicines, personal protection equipment (PPE) kits, and farm produce. In fact, Singh claims, his airline was the first to approach the government to allow carrying cargo, specifically medical equipment and medicines, on passenger seats.
"There was not a single day when we didn't speak to the government," Singh says. "And there was not a single day when we didn't fly, because we realised that when you take passenger capacity out of the market, goods will still need to flow. Especially during Covid-19, medicines, PPE kits and other such things need to be transported." In the early days of the lockdown, the airline even took to the skies with just one PPE kit, procured from China and flown to Coimbatore, upon a government directive to help Indian manufacturers make them locally.
"We felt very good about that, and we did that at our own cost," Singh says. "It is so great to be part of a national effort to fight the crisis. Working for the nation perhaps comes naturally for Singh. After all, the 54-year-old engineer-turned businessman is often perceived to be closely affiliated to the Bharatiya Janata Party, and is often credited with the slogan 'Ab ki baar Modi sarkar [This time around, a Modi government]', which the party used while campaigning for the parliamentary elections of 2014.
Over the past six months, the airline has also flown repatriation flights across the world, bringing home more than 1.3 lakh Indians. These included over 1,000 flights from the Philippines, Russia, Italy, the Netherlands and the Gulf countries. "There were so many Indians stuck around the world," Singh says. "We just needed to get our people back."
TURBULENCE IN THE AIR
Yet, despite all the heroics over the past few months, it hasn't been easy for the airline. To begin with, its fleet of 13 new Boeing 737 Max aircraft has been grounded for more than a year. SpiceJet had placed orders for over 200 aircraft, of which 123 were 737 Max variants. These were to become functional between 2018 and 2024 to help expand operations and market share (SpiceJet is India's second-largest airline by market share).
Boeing's 737 Max aircraft were globally grounded in March 2019 after more than 300 people died in two fatal air crashes, in Indonesia and Ethiopia, leading to scrutiny of the American aircraft maker's business practices. The Federal Aviation Administration, US's civil aviation regulator, subsequently sought changes to the aircraft, updating its software, wiring and crew procedures. Boeing is now targeting to fly the aircraft in early 2021.
"It was an aircraft that was doing wonderfully for us," Singh says. "And then, it just came to a halt and this is the longest ever grounding in the history of any aircraft. We expect to start flying it early next year. But yes, that put a lot of pressure."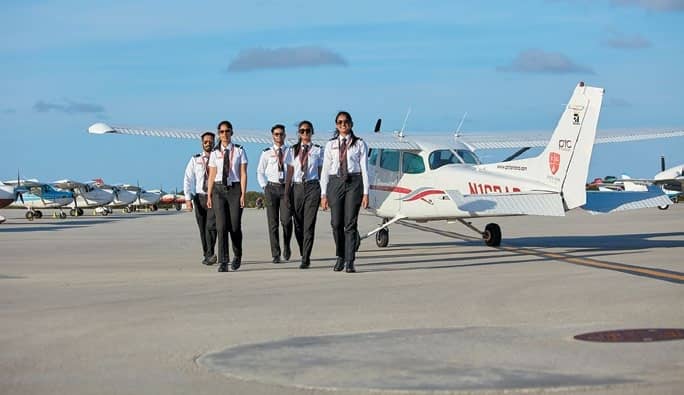 Then, as the Covid-19 pandemic hit, SpiceJet, in Singh's opinion, has been subjected to far more scrutiny than its peers, although all of them are reeling under the same problems. In July, the Airports Authority of India (AAI) put the airline on a cash-and-carry mode before revoking that plan a day later. Under a cash-and-carry mode, the credit facility given by AAI is withdrawn, forcing the airline to pay cash upfront for using airports, putting serious financial stress on the airline. Around the same time, SpiceJet's auditor expressed doubts about its ability to continue operations, as losses in two successive years had led to erosion of its net worth.
"The overall situation at the airline isn't quite good," says an industry insider who didn't want to be named. "Their cash flow is pretty bad, and they have not been able to raise any cash. There have been reports that lessors are now knocking on their doors to recover aircraft. The million-dollar question is whether the government can afford another airline to fail, especially since it has always enjoyed the blessings of the current government."
This looming concern is also perhaps why the share price of the company, once the world's best-performing aviation stock, has taken a severe beating. Between June 2019 and October 2020, it has tanked 68 percent, even as the benchmark Sensex remained rather flat. Shares of InterGlobe Aviation Ltd, the parent company of IndiGo, India's largest airline by fleet size and market capitalisation, only fell less than 20 percent during the same period.
"Deep down, even institutional investors know very well that it's not all fine at SpiceJet," says Mark Martin, founder of Dubai-based Martin Consulting. "Singh has to cough up $100 million for ensuring the upkeep of aircraft. Even that hasn't happened. He is on the backfoot now."
In early October, two lessors of the airline, BOC Aviation and Wilmington Trust Services, took the airline to court in London, claiming outstanding dues in excess of ₹200 crore. BOC Aviation has claimed ₹48 crore in dues for rent and accrued interest, while Wilmington Trust Services claim the airline has not paid monthly rent since April 2019 and owes dues of ₹156 crore, including interest.
You can read up to 3 premium stories before you subscribe to Magzter GOLD
Log in, if you are already a subscriber
Get unlimited access to thousands of curated premium stories, newspapers and 5,000+ magazines
READ THE ENTIRE ISSUE
November 6, 2020