Green paint
Racecar Engineering|June 2020
The FIA pushed ahead a plan for a hybrid version of the entry-level single seat Formula 4 chassis and it was met with surprising success
While the world of Formula 1 and the World Endurance Championship have run hybrids since 2014, other series are looking to introduce the technology into their racing programmes in the next set of regulations. Thanks to Covid-19, those plans have now largely been delayed in all categories, but the entry level Formula 4 has already achieved their introduction.
The story behind how this car came about is fascinating. The original intention of FIA was to run a F4 World Final, bringing together the best drivers and teams from the US, European and Asian Formula 4 series in a single shootout at the Macau Grand Prix in November. If this sounds familiar it should, the circuit has hosted just such an event for Formula 3 since 1983.
However, as Formula 3 regulations separated around the world and reduced the impact of the World Cup at Macau, so did Formula 4 regulations, with each region using different chassis and there is a huge weight difference between them all. To bring them together under one grid was not going to be possible, so another solution was sought.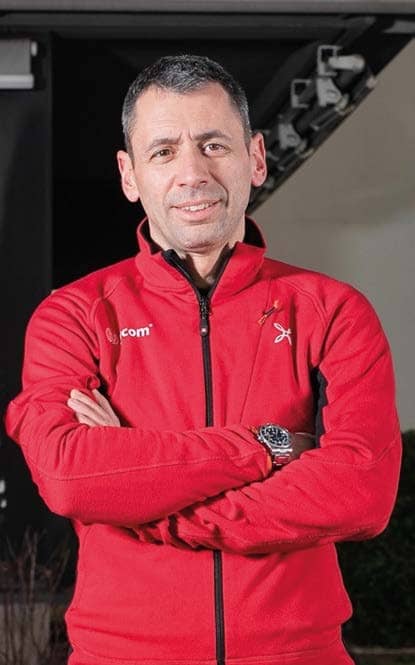 World Cup
The concept of an F4 World Cup then reared its head. This was the FIA-backed Olympics of motorsport, called the FIA Motorsport Games. Organised by FIA and Stéphane Ratel's SRO, it was held for the first time in Rome, Italy at the end of October 2019. There, national teams were pitted against each other in various forms of motorsport, with the idea of trying to recreate the multi-discipline nature of the original Olympics. This was a perfect opportunity to create an F4 shootout, but there was still a need for a common car.
The story of the F4 KC-MG01 started in Macau in 2018. After the Formula 3 race during the Macau Grand Prix, KCMG's CEO, Paul Ip, met YCOM's managing director, Nicola Scimeca, and the two agreed that the combination of know-how and experience in their companies was sufficient to manufacture a completely new car for the Games.
'From the beginning of the project, it was clear it was a big global challenge,' says Scimeca. 'The process involved the realisation from a blank sheet of paper to 30 completely new cars, with the design work done in Italy, the composite manufacturing in Taiwan, complying with FIA rules, and interacting with suppliers all over the world within 11 months.'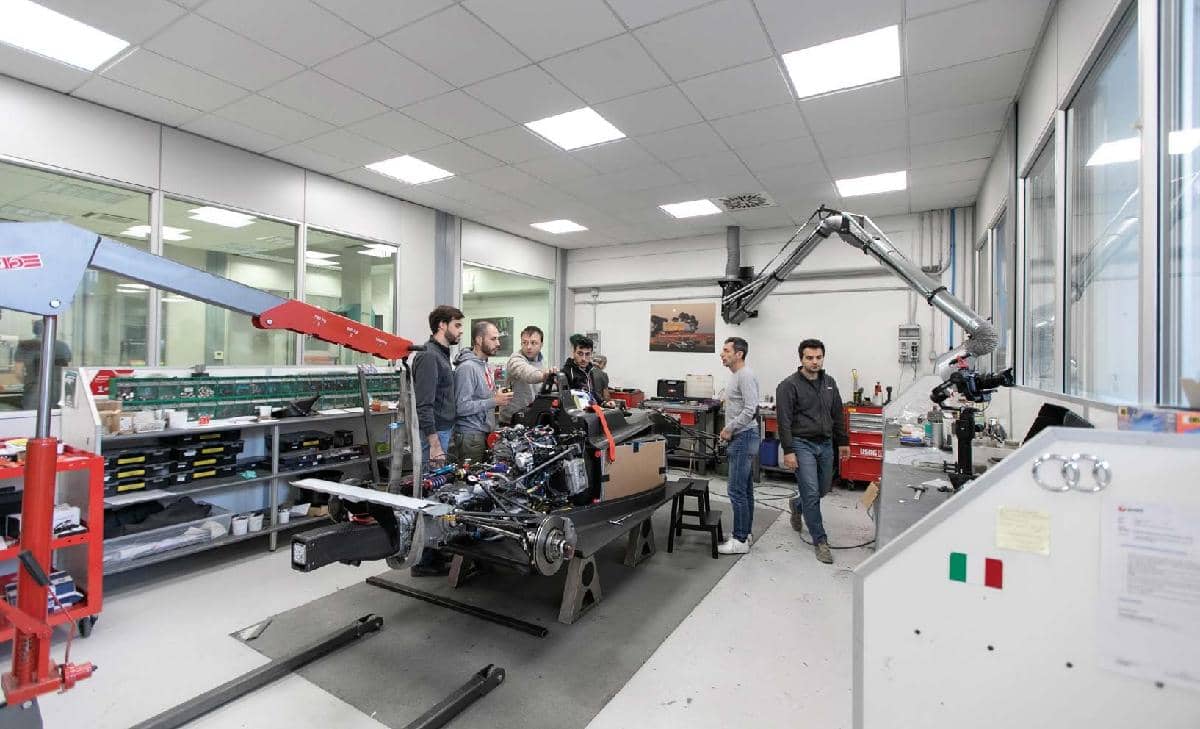 To add to the burden, the car was also supposed to encompass the very latest in current motorsport technology. In fact, KCMG01 is the first Formula 4 in history with the Halo and a hybrid powertrain, the first single seater with these features outside F1. There is an MGU able to generate 12kW and a super capacitor, which accumulates energy under braking and releases it under acceleration.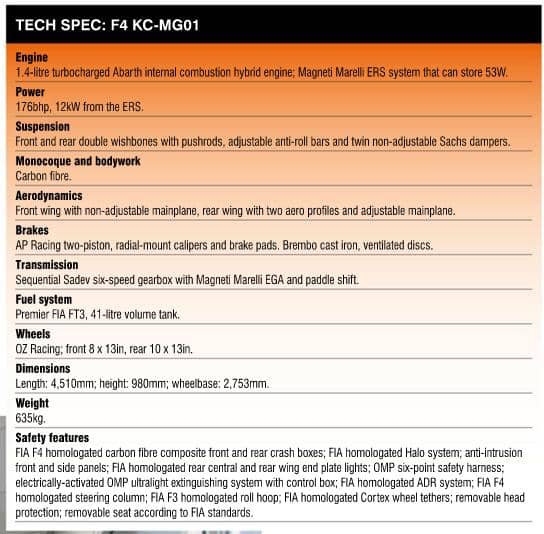 Previous experience
You can read upto 3 premium stories before you subscribe to Magzter GOLD
Log-in, if you are already a subscriber
Get unlimited access to thousands of curated premium stories and 5,000+ magazines
READ THE ENTIRE ISSUE
June 2020