So. Much. Cake.
Motor Trend|July 2020
HONDA FINALLY HAS A HYBRID SUV TO CHALLENGE TOYOTA'S DOMINANCE
Go ahead, splurge. Treat yourself to the best compact SUV in the showroom—just don't let the hybrid badge surprise you.
If that H word provokes associations of stodgy compromise-mobiles, consider this: The 2020 Honda CR-V and 2020 Toyota RAV4 hybrids offer engine upgrades that deliver more responsiveness and efficiency than almost any SUV under $40,000.
Oh, and you'll retain the interior space you expect while traveling more than 100 miles farther between fuel stops. The hybrid models of these segment-dominating rivals provide satisfying and guilt-free motoring. If you really are set on the best on the showroom floor, though, which of these two offers the best top-trim hybrid? The CR-V Touring or the RAV4 XSE?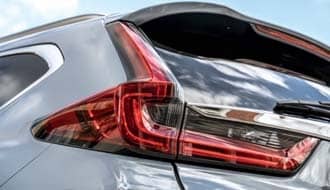 Most folks who buy hybrids prioritize gas mileage, so we'll start there. The Toyota (along with Ford's new Escape Hybrid) wins the race for data-obsessed buyers, with an excellent 40 mpg combined EPA rating. But you're reading MotorTrend, which means you understand there's more to the picture than simply superb efficiency. The all-wheel-drive Honda falls a tiny bit behind the others in the economy race, with an EPA-rated 40/35 mpg city/highway to the AWD Toyota's 41/38 mpg and the Ford's 43–44/37 mpg (frontdrive or AWD). Our real-world results with the Toyota and Honda further reflected the former's advantage.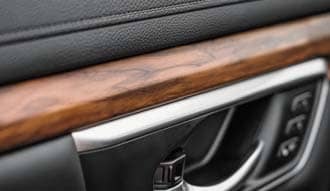 Even if you're only an environmentalist when Greenpeace volunteers are at the door, how would you like three extra days of commuting without stopping for gas? With the CR-V, upgrading from an AWD model to the AWD hybrid means 126 extra miles of range if you drive as efficiently as the EPA's estimates. The RAV4 hybrid extends driving range by 145 to 174 miles, depending on the trim. (Editor's note—as of this writing, Toyota was working through an issue affecting an unknown number of 2019 and 2020 RAV4 Hybrids, in which a variation in the shape of the fuel tank may be impacting the car's ability to get a full fill-up.)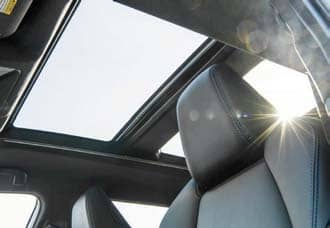 Enthusiasts of good deals can get behind these hybrids, too. Honda only charges $1,200 more for the hybrid relative to its AWD non-hybrid trim, and Toyota has cut its hybrid premium to only $1,000 more than AWD non-hybrid variants. That's compelling. Depending on how and where you drive, paying off those premiums with the money you save on gas over the course of a five-year loan should be a cinch.
"Remarkably fun." That's what testing director Kim Reynolds had to say of the RAV4 XSE hybrid after he drove it at the limit on our figure-eight course, which evaluates braking, cornering, accelerating, and the transitions in between. Our RAV4 Hybrid tester hit 60 mph in just 7.1 seconds, beating the CR-V Hybrid's 7.5 seconds, almost a full second quicker than our 2019 RAV4 XLE AWD gasoline long-termer, and about 6 seconds swifter to 60 than the original 1998 Prius. Not bad for a hybrid SUV only 1 mpg off that trailblazing, stubby hybrid sedan.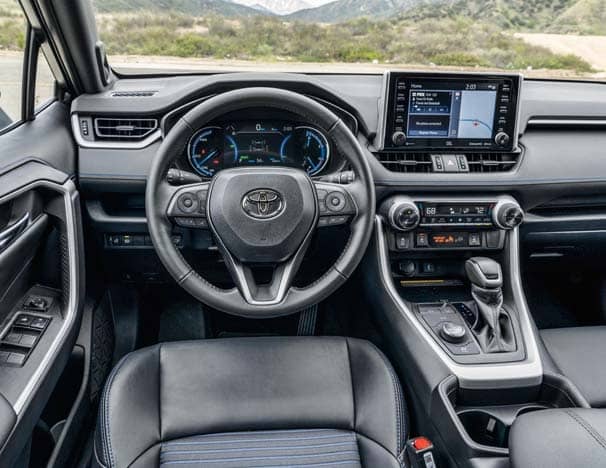 You can read up to 3 premium stories before you subscribe to Magzter GOLD
Log in, if you are already a subscriber
Get unlimited access to thousands of curated premium stories and 5,000+ magazines
READ THE ENTIRE ISSUE
July 2020