SCOUTING THE ROAD TO DIESEL POWER
Diesel World
|
October 2020
TWO SURVIVING PROTOTYPE SCOUT DIESELS
The International Scout was diesel before diesel was cool. Diesels were nothing new for International Harvester, in their truck lines and, of course, in the agricultural and off-highway equipment lines. In the latter part of 1971, the IH sales department decided adding diesel power to the new Scout II was a good thing.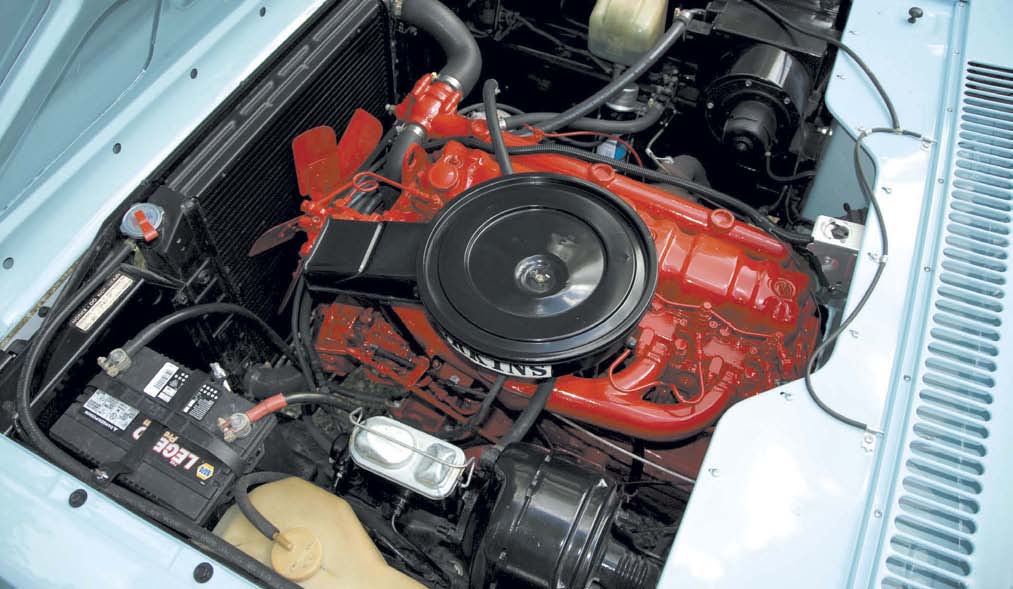 That wasn't a new idea either. Going back as early as the 1961 intro of the first generation Scout 80, International noodled the idea of diesel power. At that time, they had introduced a diesel option into their light truck line, the D301. We covered that in 2018 and you can see the story online at the link below. As far as the Scout was concerned, the early motivation was for export markets like Australia, where Scouts sold reasonably well. Then the Arab Oil Embargo happened in 1973 and added a domestic possibility with a new urgency.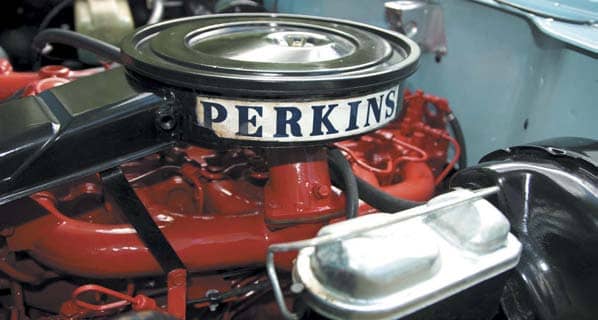 International did their research and rounded up a number of suitable diesel powerplants to try in the Scout. All were of a similar physical size and weight and had similar sub-100 hp outputs. Our history of the engineering that led to the Chrysler-Nissan CN6-33 being chosen for large scale production is incomplete but we know parts of the story and have two running prototypes to learn from. This is a little bit of their story.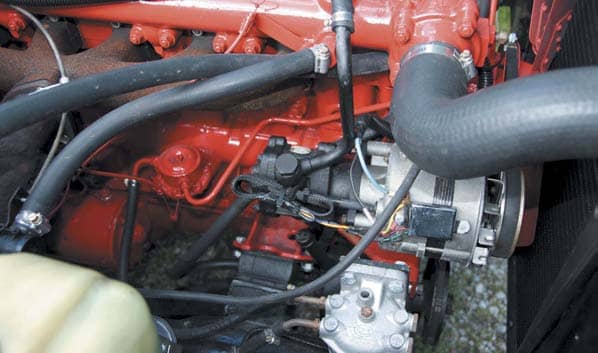 TEST ENGINE- IH D301
The list of possibles started with an in-house candidate, the D301 six. Weighing in at 860 pounds and displacing 301 ci, it was an unsleeved truck version of the D282 tractor engine. It was the largest displacement contender and had the most torque. It made a respectable 92 net hp (112.5 gross) at 3000 rpm and 228 lbs-ft. It was a bigger and heavier than the other three, only a four-main engine. Having been designed in the late '50s, it was a decidedly antiquated design, a low-revver, and was winding it's way out of the IH livery. Though we see it listed as one of the contenders, we have found no evidence so far that it was actually installed in a Scout. We'd very much like to find out if it was.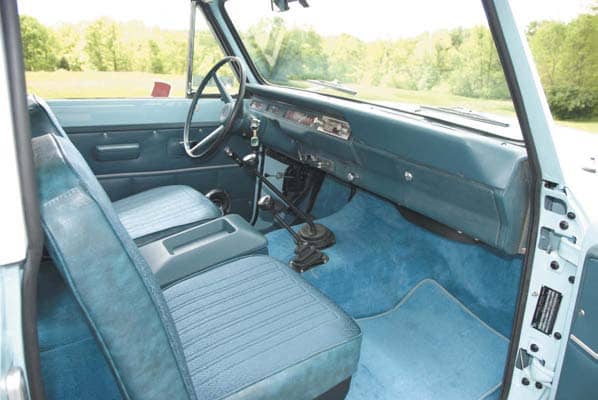 TEST ENGINE- CHRYSLER-NISSAN CN6-33
The first diesel we know was actually installed and tested in the Scout was the Chrysler-Nissan CN6-33 (SD- 33 designation from Nissan) in 1973. It was a compact, four-main, IDI inline-six displacing 198ci. It's four-cylinder ancestors had debuted in 1964 and a six-cylinder variant had appeared by '68. It weighed in at a respectable 630 pounds. Nissan gave it a maximum rated output of 92 hp at 4000 rpm and 154 lbs-ft at 1800 rpm. An 80-86 hp rating at 3800 rpm was most common in automotive applications. Chrysler and Nissan had teamed up in 1969 to market the engines in the U.S. but by the time IH was involved, that relationship was winding down. There were a lot of Nissan power test rigs, as it was the engine selected for production.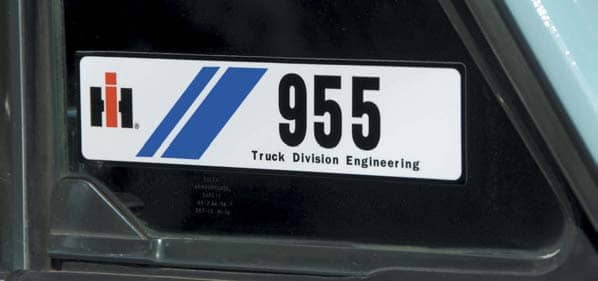 TEST ENGINE- PEUGEOT 6.90
You can read up to 3 premium stories before you subscribe to Magzter GOLD
Log in, if you are already a subscriber
Get unlimited access to thousands of curated premium stories, newspapers and 5,000+ magazines
READ THE ENTIRE ISSUE
October 2020