OVERCOMING OBSTACLES
Diesel World
|
Yota Winter 2020
Adventure Outdoors Helps Heal After a Tragic Fire
In the dead of night, fellow overland-ers Trisha Mills and Bill Carmichael awoke to a wall of smoke and heard windows in their second-story dining room blowing out sequentially as the fire headed toward them. With little time to react, they were forced to toss their beloved miniature Schnauzer, Dexter, out the window and jump approximately 20 feet to the ground, following after him.
TRAGEDY HIT THE HITCHING
Post Four months after they purchased the heritage building—which included the historic Hitching Post restaurant with their living quarters atop it—it caught fire. Ironically, last-minute plans changed Trisha and Bill's outing of a camping adventure to now staying at home; they were going to have their fire extinguishers and fire arrest system inspected the very next morning.
They nearly lost their lives when the fire engulfed the Hedley, British Columbia, Canadian property—trapping them on the second story with no way out but to jump. As Dexter ran off into orange-stained darkness, neighbors pulled Trisha and Bill to safety. Tragically, they watched their livelihood burn to the ground. Outdoor adventures are what originally brought them together, and that would also help heal their wounds after the horrible fire.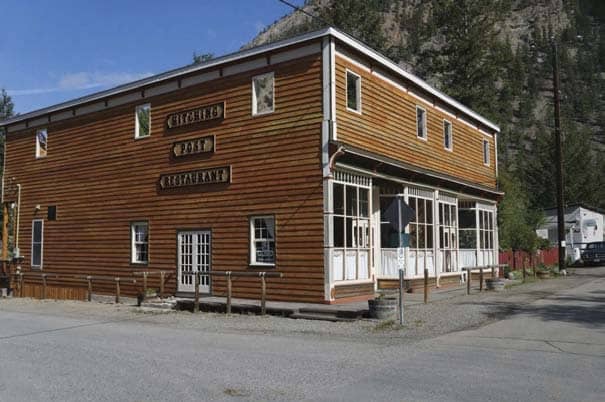 DESTINED TRAVELING COMPANIONS
In 2011, a chance meeting on the Internet introduced the pair. They each wanted company when exploring "as it seemed all our friends at the time didn't want to do that kind of thing," Trisha says. They went off-roading and hiking together. Their relationship developed, even though it wasn't obvious to them. Trisha explains, "It came to light we may be dating when a friend's friend asked us when we started dating and we both said we weren't. But then she tilted her head and said 'Oh, yes you are!'" That led to a night of discussion and drinks—and the rest is history.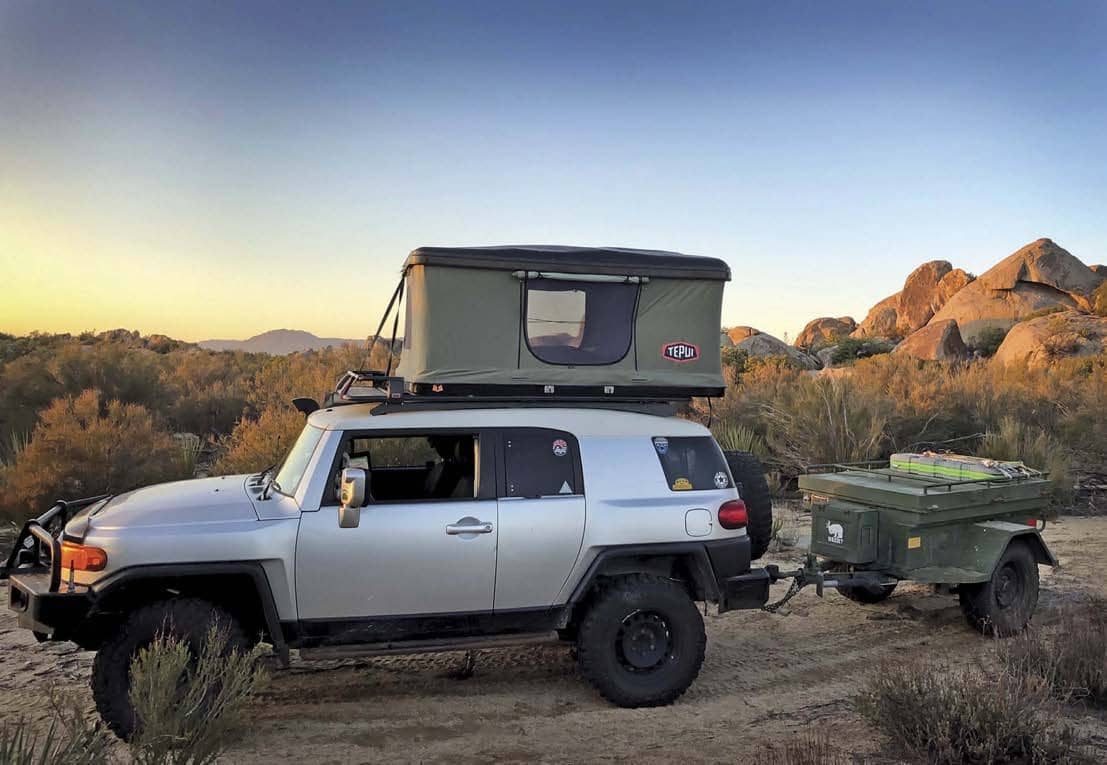 "We both were looking for a change from city life [from Kamloops, British Columbia] and the restaurant opportunity came across our path and it just felt right," Trisha states. "We both love being creative in the kitchen, but not just for ourselves. We love trying new things and sharing with friends and family." Bill, a millwright journeyman by trade, and Trisha, an office administrator, moved to Hedley after buying the 115-year-old historic Hitching Post restaurant in the small town (about an hour's drive west of Penticton, British Columbia).
You can read up to 3 premium stories before you subscribe to Magzter GOLD
Log in, if you are already a subscriber
Get unlimited access to thousands of curated premium stories, newspapers and 5,000+ magazines
READ THE ENTIRE ISSUE
Yota Winter 2020