MAD WORLD
Diesel World
|
Yota Winter 2020
A 4Runner Built for the Outdoor Life
Those with a traditional office job may often daydream about their next outdoor adventure as they sit at their cubicle and behind their desk. Thoughts of being in the wild and out in nature swirl through their head as they impatiently wait for the weekend. For an outdoorsman like Daniel Mejia this wasn't the type of life he would settle for. Rather, his entrepreneurial spirit took over and he started his own landscaping business where he could be outdoors and make his client's oasis dreams come true. As an entrepreneur, Mejia has the freedom to make his own schedule, which creates more time for him to follow his passions for hunting, camping, and off-roading.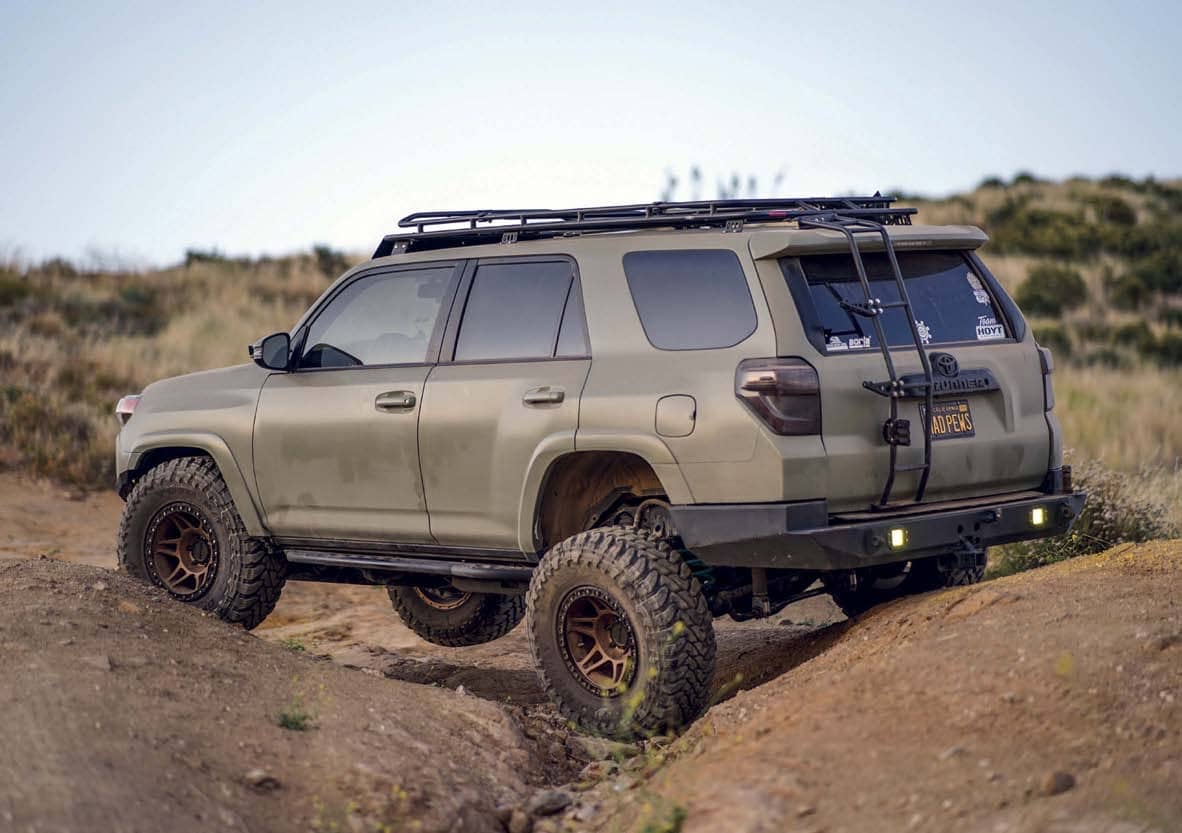 These passions led him to previously own a Ford F-150 with some simple modifications to help him on the trails. The truck bed came in handy to load up his gear and go, but the truck was only two-wheel drive, and Mejia had an itch to explore further into the unknown to find new fishing locations. He originally planned on purchasing a new truck, but while shopping he saw a brand-new Toyota 4Runner that caught his attention and he decided to make the purchase for the 4WD SUV from a dealership in Las Vegas. In the span of two years, he's accumulated 20,000 miles on it—which for a weekend vehicle is impressive.
"I wanted a vehicle that was 4WD to get me anywhere and everywhere. I am an outdoorsman, from camping to hunting, so I needed a vehicle that would last, which is why I went with Toyota. I wanted to get lost in a trail and not have to worry about not being able to get back."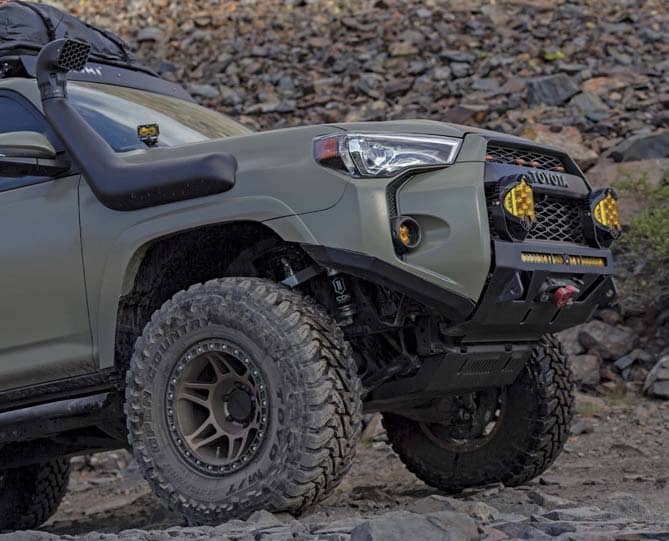 Immediately, as he got home with his new truck, he began researching on what his first upgrade would be and decided that the suspension needed an upgrade and would benefit the truck the most. Within two weeks of owning the truck, it received the first of many modifications.
"The comfort of a good suspension does not compare to stock form." He decided on an Icon Suspension Stage 6 system that would provide increased wheel travel and ride quality with adjustable coil-overs that produce up to 3.5 inches of lift height. He knew that he would need the clearance to reach the destinations he had in mind, which would require various terrain, including large rocks. This was the first upgrade, and while he loves the setup, he feels he can still improve on it and plans to upgrade the suspension even more in the future.
"The most challenging part for me has to be not knowing when to stop upgrading it. Next I'm going to change my whole suspension to an extended long travel system."
You can read up to 3 premium stories before you subscribe to Magzter GOLD
Log in, if you are already a subscriber
Get unlimited access to thousands of curated premium stories, newspapers and 5,000+ magazines
READ THE ENTIRE ISSUE
Yota Winter 2020