CLEAN SHEET
Diesel World|August 2020
A ONE-OF-A-KIND CLASSIC FORD WITH CUMMINS POWER
"Originally Gerry Hilder. "It got the nickname The Texas Snowball for what happened next." You see, when the classic pickup made the trip North, the build team noticed a little rust. Then, they ran across a good deal on a P-pump to replace the VE pump that was on the truck. As they say, one thing led to another, and before owner Jason Boatwright and good buddy Gerry knew it, the body was off, and the frame was getting sandblasted.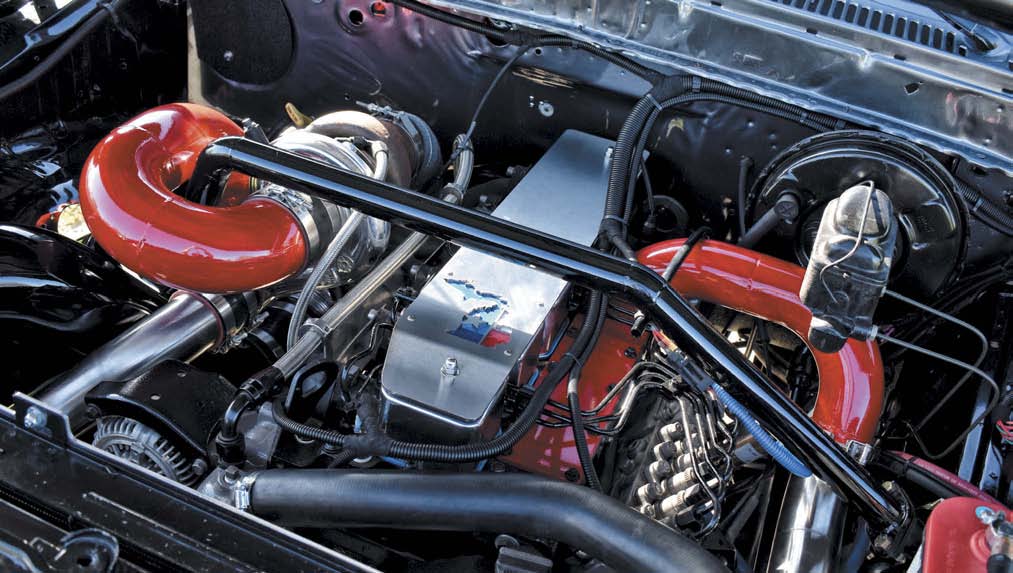 Starting new from the ground up meant that Gerry and Jason could add the numerous custom touches that grace virtually every part of the Ford. Starting with the actual transmission swap, the early non-lockup Dodge transmission was replaced with a fully-built 47RH Dodge four-speed from BHP Diesel. There's not much factory left in the transmission, as the torque converter was replaced with a triple-disc from Goerend Transmission, all three shafts were upgraded, and the flexplate was changed to a stronger aftermarket unit. BHP also built the valve body for the transmission, which shifts seamlessly as the Cummins engine comes up on power.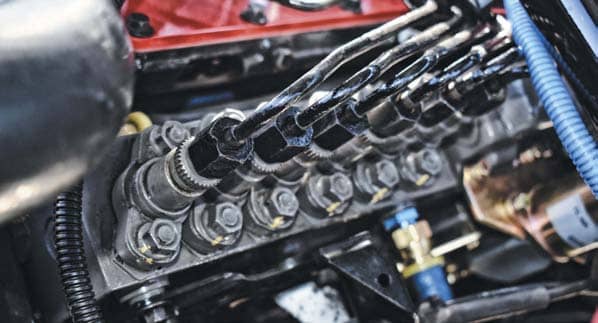 Speaking of powerplants, that went under the knife too. The engine is still a 5.9L 12-valve, but it was rebuilt by Gerry, with an o-ringed head, 60-pound valve springs, and ARP head and 14mm main studs. Gerry also took the time to install a few choice trick modifications that would keep the engine reliable while towing, like billet freeze plugs, and a coolant bypass kit. Jason meant to have the truck available as a tow rig in addition to hot street duty, so a lot of the parts selection centered around the old Ford's usage.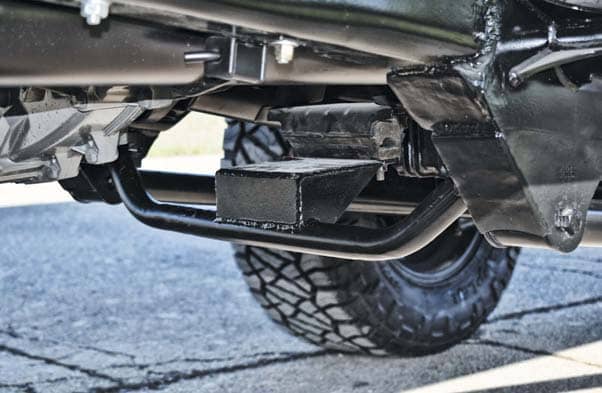 You can read up to 3 premium stories before you subscribe to Magzter GOLD
Log in, if you are already a subscriber
Get unlimited access to thousands of curated premium stories and 5,000+ magazines
READ THE ENTIRE ISSUE
August 2020