LEARNING CURVE
Back Street Heroes
|
November 2020
MOST OF US'VE VERY FOND MEMORIES OF OUR VERY FIRST BIKE WHICH, IN ITSELF, GOES TO SHOW WHY THE DEMAND FOR THE LIKES OF FIZZIES AND BANTAMS HAS SEEN SUCH AN INCREASE OF LATE – PEOPLE WANT TO RE-LIVE THEIR 'GOLDEN YEARS'.
Very few folk, though, still own their first bike, and even fewer spent time and effort customising their first foray on to two wheels. Steve Wright, the owner of this little bobber, is a little different, not only because he came into bikes (and custom bikes at that) a little later in life than most, but also because he started with something rather unusual in terms of both a first machine and a basis for a custom.
He'd always wanted to own a two-wheeler, but life (and an interest/career in high-performance four-wheelers) seemed to get in the way, until a couple of years ago. He'd been keeping his eyes open for a project for a while, knowing that he wanted something a little different to a standard bike, and luck came his way when he was offered a complete 200cc 1955 Ariel Colt that'd been sat in a shed for nigh on forty years for just 300 quid (plus a case of beer). It'd had a hard life, but he wanted a project, and had a workshop sitting empty ready for just that.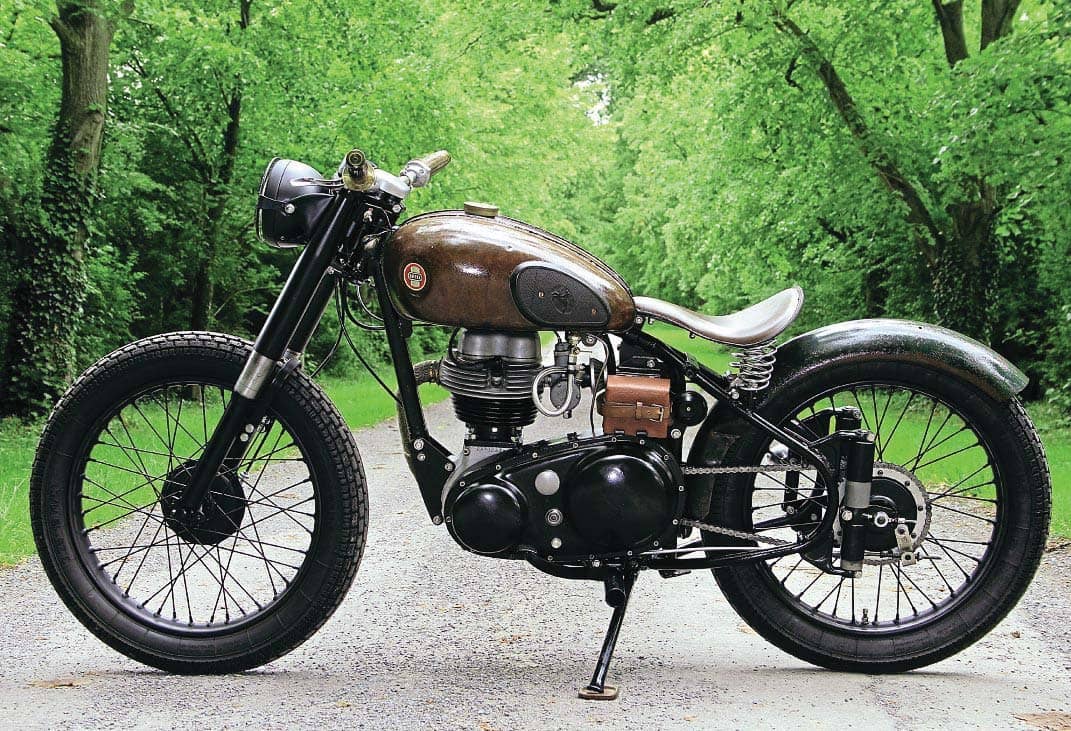 You can read up to 3 premium stories before you subscribe to Magzter GOLD
Log in, if you are already a subscriber
Get unlimited access to thousands of curated premium stories, newspapers and 5,000+ magazines
READ THE ENTIRE ISSUE
November 2020