ANDREW'S BLUE DEUCE
Australian Street Rodding
|
August 2020
A second-generation hot rodder's first hot rod...
This beautiful blue Deuce is second-generation hot rodder, Andrew Nosworthy's first hot rod, but he has always been keen to help his dad, Michael work on his cars whenever he could. After being around hot rods his whole life, one day his dad said to him, "Lets build you a hot rod, give you something to save up and work towards." Andrew admits he wanted to build a coupe but with the roadster body available at such a bargain price, how could he say no to an all-steel roadster?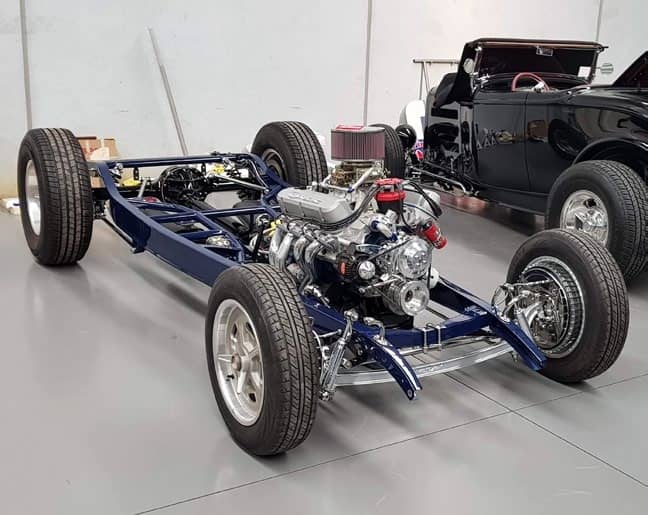 The opportunity to travel to the USA as a teenager resulted with Andrew starting to collect parts for his own hot rod and then he started the build-in 2011. The body was shipped to Melbourne not long after the 2007 LA roadster show, it was one of three bodies sent over, one for Andrew, one for his dad and one for his uncle, Scott Nosworthy. The body had slight surface rust from being shipped over so it went straight to the panel shop where Andrew got to strip it down back to fresh metal and then had the body primed, as it would sit for years to come. This hiboy Deuce roadster was unveiled at MotorEx 2019 and was finally registered in January this year after a well-deserved break from the build.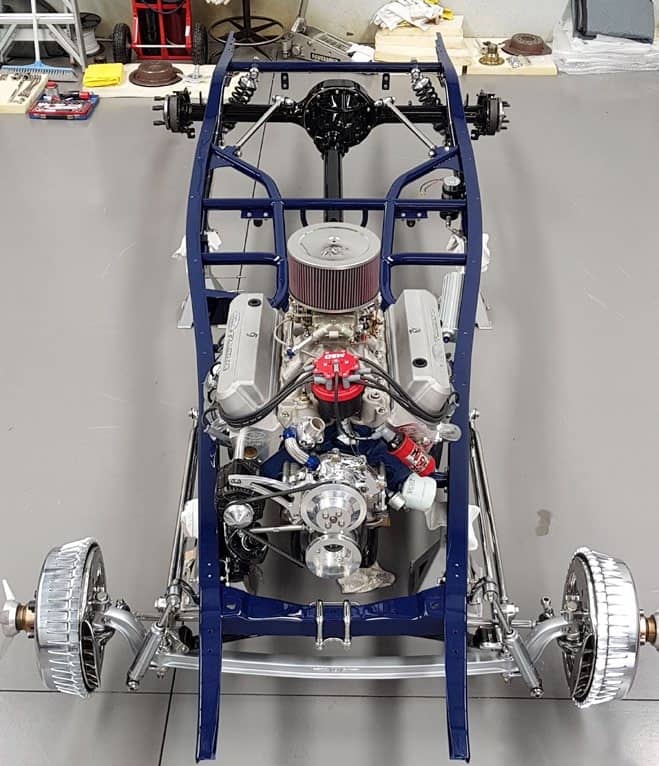 "I always had the intention of having the car finished for when I went onto a full licence, but just before I got my licence, the laws changed from three years on P plates to four, so with that the overall need of the car changed. I wanted a 500 plus horsepower engine so I could go racing and I wanted to make sure this car was going to be built right first time round. I made the decision to take my time, get things right and build the best quality car that I could, something that would look good, sound good and have more then enough power.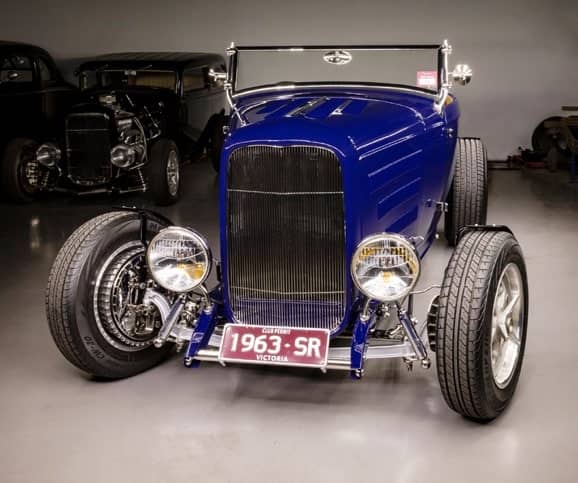 My roadster all started when I was 15, my parents took me with them to the US to see family, I was lucky enough in that time to be able to go to work with my uncle, Dennis Nosworthy at So-Cal Speed Shop where I was able to work for parts and that's how the car began. After a couple of weeks, I had the start of what would be my roadster. I had an almost complete front end with a stainless four-inch drop axle that hasn't made it into the car yet, as the engineer wasn't a fan of it. Almost another year later I had finally saved up enough money to purchase a chassis from Gary Wright at Early Hot Rod Parts. Before I turned 18 I had worked as hard as possible and had now a full front end, a chassis, my brand new Brookville roadster body and a nine-inch diff that dad had donated after removing it from his 1932 Tudor. He swapped it out for a Winters quick-change. I had all the parts to start the build but no money, I had just started my carpentry apprenticeship and all my spare money went straight into purchasing tools for work, so the car got put off for the next four years.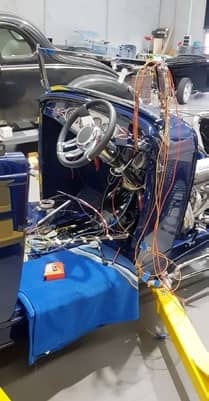 You can read up to 3 premium stories before you subscribe to Magzter GOLD
Log in, if you are already a subscriber
Get unlimited access to thousands of curated premium stories, newspapers and 5,000+ magazines
READ THE ENTIRE ISSUE
August 2020