Doorway to discovery
Identity|Identity May 2020
Crowdsourced research, high-tech materials, traditional Emirati handicrafts, and Arabic calligraphy have combined to form Expo 2020 Dubai's spectacular Public Realm, designed by British architect Asif Khan, MBE.
Born and raised in the UK to parents from East Africa and Pakistan, Khan has scoured the world, east and west, past, present and future in search of novel ways to make his indelible mark on Expo 2020. Through his unique, majestic carbon fibre Expo Entry Portals, visitors will enter into a mesmerising landscape that sets the scene for the adventure ahead.
"The first thing that I did when I came to the site was to take off my shoes and walk in the desert sands. I wanted to be immersed and to feel, touch and smell it personally," recalls Khan.
Talking to identity magazine, the renowned architect reflected on the profound effect that his role working on the architecture for Expo 2020 has had on him.
"Growing up in the UK, my architectural heroes were people like Le Corbusier and Louis Kahn, [and so] this experience has been a personal journey in self-discovery. I have been discovering my roots and a renewed respect and appreciation of the great architectural civilisation associated with the Middle East and North African region.
"This project has defined me as an architect and will continue to influence the work that I do. It has been a connection of people and minds – the precise message of the Expo 2020," says Khan, who received an MBE for his services to architecture in 2017.
"I have never worked on such a big project before. This is a new scale of work, and it has been hugely impactful," he adds - who is also currently working on the impressive multi-million-dollar Museum of London, along with Stanton Williams and Julian Harrap Architects.
"I have also connected with the work of great architects from past Expos – like Joseph Paxton, architect of London's Crystal Palace, or the architects of the Eiffel Tower. We [society] continue to talk about their Expo masterpieces. I continue the spirit of the Expo and have a responsibility to add to that narrative," he says.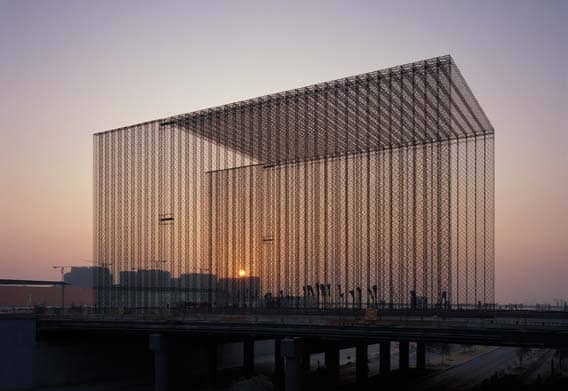 Entry portals
You can read up to 3 premium stories before you subscribe to Magzter GOLD
Log in, if you are already a subscriber
Get unlimited access to thousands of curated premium stories and 5,000+ magazines
READ THE ENTIRE ISSUE
Identity May 2020