COAL MINING SAFETY ROBOT To Monitor Environment And Stop Fires
Electronics For You
|
February 2023
The main objective of this project is to design a robot to detect toxic gases emitted in coal mines.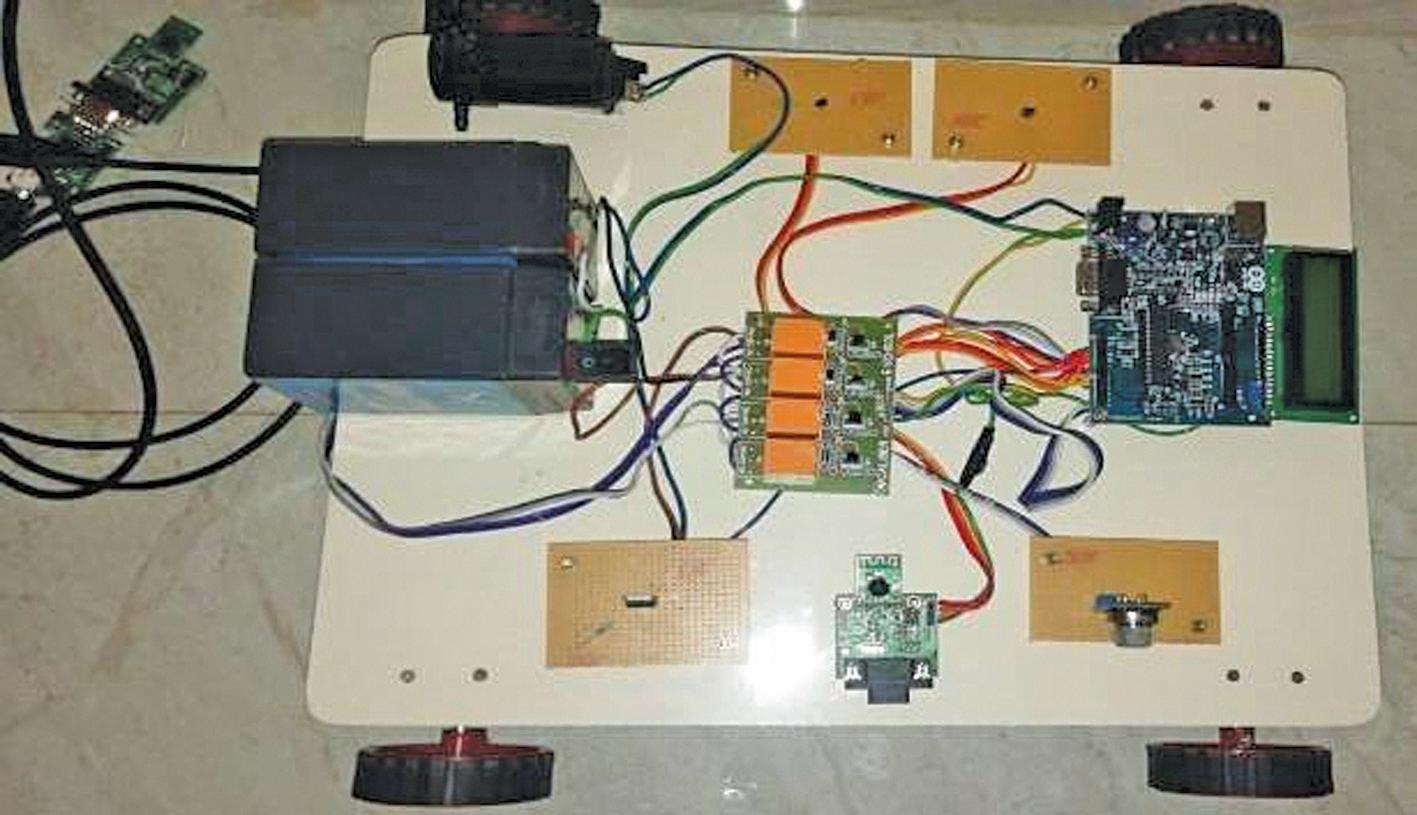 It is used to detect the level of temperature and humidity inside a coal mine and to detect any fire inside the coal mine and extinguish it.
Coal mines are prone to fires due to the fact that coal itself is combustible. Coal fires can be so severe that mining operations may have to be stopped. Some severe consequences of fires may be coal dust explosion and burning of coal seams. The need for designing and implementing safety measures and systems to prevent and mitigate the impact of fires is of utmost importance.
This DIY article elucidates the causes of fires in coal mines, the detection methods, the prevention methods, fire suppression methods, alerting and evacuation during fires, and the latest technological trends. The author's prototype is shown in Fig. 1.
The proposed intelligent security system monitors environment hazardous conditions such as temperature, gas, smoke, and humidity. The robot enters and moves inside a coal mine and detects any hazardous gas present there and provides safety against fire explosion, poisoned gases like CO, CO2, and CH4, and alerts people inside the tunnel. Fig. 2 shows block diagram of the project.