Security forces launch search operation in Srinagar
Cross town news
|
July 16, 2020
Security Forces Launch Search Operation In Srinagar
16 July, 2020, By

Cross Town News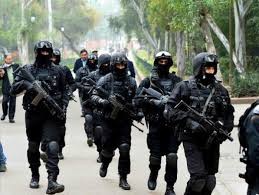 Srinagar, July 16: Security forces launched a Cordon and Search Operation in downtown Srinagar following specific information about the presence of militants at Karfali Mohalla in Habba Kadal.
The security forces were conducting house-to-house search in the densely populated area.
The operation was still going on, when the reports last came in.