"AI /ML IN ELECTRONIC HARDWARE – ASSESSMENT OF OPPORTUNITIES FOR SKILLS DEVELOPMENT "
Electronics Maker
|
July 02, 2020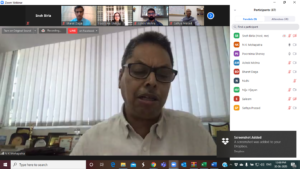 The Electronics Sector Council of India (ESSCI) along with the India Electronics & Semiconductor (IESA) and the EFY group organised a Webinar at the Launch of the Report on Skill development on Artificial Intelligence / Machine Learning "AI /ML IN ELECTRONIC HARDWARE – ASSESSMENT OF OPPORTUNITIES FOR SKILLS DEVELOPMENT 
Today, the webinar was attended by an eminent panel of experts and Industry leaders in the emerging field of AI/ML, who discussed on the importance of Artificial Intelligence / Machine Learning related skill development opportunities emerging in the current scenario of Covid-19 and beyond and how it is essential to meet the needs of the sector for skilled and trained workforce.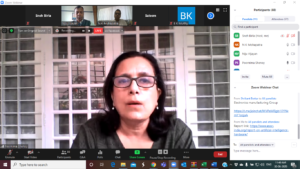 The Webinar started with a welcome note and Introduction my Mr N K Mohapatra, CEO, ESSCI, who set the context of discussion and gave a brief background on the need for the report in the current scenario and times.
The Key Note Speech was delivered by  Dr. B.K. Murthy , Senior Director and Group Coordinator R&D in IT and Digital India Corporation (MeitY) who gave the governments perspective on the emerging technologies and how government is committed to support AI/ML specially in the telecom and technology field and called upon collaboration between Academia, Start-ups, Industry and government to build a large eco-system for imparting skills and creating a huge workforce that is going to be required.
As a precursor to the unveiling of the report, a Presentation on "Opportunities in AI/ML Electronic Hardware-Assessment for Opportunities for Skill Development"  was made by Mr. Niju Vijayan, ED, Avanteum Advisors LLP who gave a brief summary of the report highlighting How the Artificial Intelligence Hardware Workforce in India is Set to Grow by 40X by 2025 and how India has emerged a force to reckon with in AI globally, with 9th largest pool of AI professionals and 3rd rank in research publications. The key Insights and findings of the report were revealed as :
India is anticipated to witness a demand of 435,000 AI hardware professionals by 2025. This demand is expected to be driven primarily by mobility and agriculture/food processing which will account for over 50% of the total workforce
Global companies will contribute to 54% of the demand for AI hardware professionals while investments by large corporates will account for 25% of this demand. Technology start-ups will become a potential platform for emerging talent for AI hardware.
Dedicated AI development centres and chip design centres will create need for hardware engineers. Electronic systems manufacturing will be a collateral advantage emerging from this development. Concerns over data privacy and greater device functionality are leading to activities related to Edge computing, further supporting hardware engineering.
As technology enables a connected world with highly intelligent devices, AI hardware design and development will take centre-stage. Demand for professionals in systems design, board design, integration, testing etc. will re-energize the engineering streams of mechanical, electrical, electronics and instrumentation. Focus on finishing school skills development for engineering graduates is of paramount importance. AI focused curricula, specialized courses, government funding and industry partnerships will ensure a coordinated effort in this transformation. As demand for AI hardware engineers grow, collaborative effort between industry players, academia and skilling organizations are imperative to accelerate the skill development.
The presentation of the report was followed by a Panel Discussion on ASSESSMENT OF OPPORTUNITIES ON AI/ML IN ELECTRONIC HARDWARE with an impressive line-up of eminent panellists from the Sector.
Mr. N K Mohapatra (CEO, ESSCI) spoke about the preparedness of ESSCI to conduct training and certification on job roles specific to AI and ML and help create jobs which add value and qualitative effectiveness to technicians and create a workforce for across the globe.
Dr Bharat Daga, Principal Engineer, Director of Engineering, Intel Corporation spoke about the opportunities emerging and how it as a very dynamic field requiring innovative application of technology and involving multiple disciplines and collaborative effort for integration of multiple technologies to meet the ultimate end of the customers and society.
Mr. Ashok Mishra (VP, ALTEN Calsoft Labs) gave his perspective and importance of these emerging technologies and how our lives are expected to be impacted for the better  and emphasised on the innovative approach in the application of technology and overcome challenges
Professor Satya Prasad, Director PES University enumerated how AI/ML are a revolution today and the challenges lying before the academia to create capacities and train professional in the field to take up the emerging demand and also emphasised how over 70 percent of the train g has to be practical and only 30 percent would be theory.
The Moderator – Ms. Poornima Shenoy (CEO, Hummingbird Advisors) very smoothly conducted and Webinar and some very relevant questions were raised by the participants and responded to by the experts.