New ASC Capacitors Series Features Singular Connections with High Ripple Current and Low ESR
Electronics Maker
|
July 02, 2020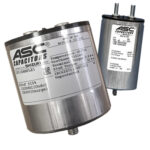 New Yorker Electronics has announced therelease of the new ASC Capacitors Inverter Filter Power (IFP) DC FilterCapacitors. The IFP Series has been designed for use in modular DC linkmounting and features singular connections with high ripple current andlow ESR.
Their cylindrical shape and terminal spacing reveal its originalapplication as a drop-in replacement for electrolytics. Now,applications include, but are not limited to: frequency converters,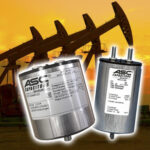 solar power inverters, motor drives and other DC filtering applications.Typically, film capacitors can handle much higher currents and as aresult, bulk capacitance can be reduced. The IFP Series has acapacitance range of up to 4420 µF. It can be used alone or in arraysfor high bulk capacitance and bus filtering.
The capacitors are potted with urethane which provides superior thermalconductivity to help
transfer internal heating at high current levels tothe aluminum shell, extending the life of the capacitor. It can bemounted in any position and its male (M6-M8) and female (M5-M8)terminals are tin plated brass.
Features & Benefits:
·         Low ESR
·         Dry construction, no Leaking Fluids
·         Singular Connections with High Ripple Current
·         Up to 0.25A/µF RMS Current Rating
·         Laminated Bus Mounting
·         Voltage Range: 700 – 1800VDC
·         Construction: Sealed Aluminum Can with M12 Stud
Applications:
·         DC Filtering
·         Bus Filtering
·         Frequency Converters
·         Solar Inverters
·         Motor Drives
·         Drive DC Link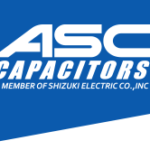 ASC Capacitors specializes in custom orders so custom sizing is alwaysan option. As a franchise distributor of ASC Capacitor, New YorkerElectronics supplies the entire line of ASC DC Filters, AC Filters,Snubbers, Traditional Film Capacitors and Metallized Propylene-ProtectedDry Caps for HID Lighting.