Chinese Expertise, GE Technology: Partnerships That Deliver On Costs And Performance
AS GOVERNMENTS ACROSS THE MIDDLE EAST ARE SEEKING TO BOLSTER THEIR ECONOMIES WITH ACCESS TO DEPENDABLE, RELIABLE, AFFORDABLE AND SUSTAINABLE ENERGY, THEY FIND THEMSELVES OPERATING IN AN INCREASINGLY COMPLEX ENVIRONMENT.
First, ensuring continued economic growth means finding the right energy mix that is necessary for supporting the country's economy. What is the right amount of renewable energy? What are the right renewable energy sources? Is the country's grid ready to handle intermittent sources? How does the country ensure flexible base load power supply when the wind is not blowing and the sun is not shining? What are the right thermal energy sources? How does the country ensure security of fuels supply?
Then, you will want to check what is the right business model. Does the country need to manage everything itself, or should it rather use public-private partnerships (PPP) and power purchasing agreements (PPA) with independent power producers (IPP)? The answers will impact the long-term profitability and sustainability of the plant, the impact on the country's balance sheet as well as the drag on building-up effective human resources with appropriate know-how.
Finally, who are the most suitable partners to achieve the energy targets? Or, in simpler words, how to get the best technology at the optimum compromise between CAPEX and OPEX costs?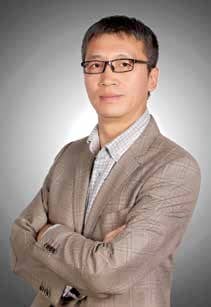 Continue Reading with Magzter GOLD
Log-in, if you are already a subscriber
Get unlimited access to thousands of curated premium stories and 5,000+ magazines
READ THE ENTIRE ISSUE
Gulf Business October 2019