Growth in away-from-home eating means supermarkets must continue to improve their fresh prepared food offerings.
If rotisserie chicken spun a new competitive advantage for supermarkets a couple of decades ago, today's prepared food offerings reflect an even greater turn of fate — and arguably fortune — for grocers.
Although competition for the consumer food dollar remains tight, with supermarkets vying with restaurants and meal kit delivery services to provide fast, simple and appetite-appealing meals, the outlook for grocery prepared foods remains positive.
Several research organizations project continued expansion and success of prepared foods offered in supermarket settings. In an October 2016 brief, Mike Kostyo, senior publications manager of Chicago-based Datassential, declared that supermarket prepared food departments are the fastest-growing segment of the foodservice industry, and predicted that the category will grow 3.8 percent in 2017.
Prepared foods accounted for 58 percent of the $24 billion in deli sales in mid-2016 and are considered an emerging driver of growth, according to"The Power of Fresh Prepared/Deli," a study commissioned by the Fresh Foods Leadership Council of the Arlington, Va.-based Food Marketing Institute (FMI).
Rick Stein, FMI's VP of fresh foods, says that supermarkets are doing well in this area for a variety of reasons. "One thing that supermarkets have to their advantage is that their food safety has been at the high end of consumers' trust," Stein says. "Also, they are differentiating themselves because consumers are already buying groceries — they often go to the grocery store, they know where to park, which aisles to go down, which checkers to talk to. So most supermarkets have a good brand already, and consumers know and trust them."
Supermarkets also have a leg up over some meal kit delivery services. During his 2017 trend forecast webinar, "Supermarket Guru" Phil Lempert contended that meal kit delivery services may encounter some obstacles. "More stores are starting to have meal kits similar to the ones you'd get from HelloFresh or Blue Apron, but less expensive," Lempert noted," so I see in-store meal kits continuing to rise because of that meal kit phenomenon."
For their part, retailers report a growing emphasis on prepared foods. Earlier in 2016, FMI commissioned research to survey retailers representing 8,000 stores, focusing on the sophistication of supermarket fresh prepared foods.
While 8 percent of respondents reported total store sales growth of more than 5 percent, 69 percent reported that same level of growth or much higher in their prepared food departments. In addition, 88 percent of the store banners polled said that they have a corporate executive chef on staff.
Wakefern Food Corp., the largest member owned retail cooperative in the United States, has experienced growth in prepared foods as its members "push the envelope" with their offerings, according to Geoffrey Wexler, VP of foodservice for the Keasbey, N.J.-based company.
"We know that the expectations and demands of today's customers are significantly different from those just five years ago. Our consumers are far more food-centric and food savvy," Wexler says, adding that such savviness translates to a more discerning shopper. "Today's consumers demand transparency in product origins, ingredients and production; seek out mission-based retail options; support hyperlocal products; and demand quality."
Other retailers have homed in on, and responded to, changing consumer knowledge of, and preferences for, prepared foods.
"As food retailers continue to prove to customers that they can deliver fresh and high-quality prepared foods offerings that meet the needs of their busy schedules, customers' expectations of these offerings also evolve," says Dan Donovan, spokesman for Pittsburgh-based grocery chain Giant Eagle Inc. "As they do in other departments, such as produce when possible, many customers are interested in prepared foods offerings that are more healthful, locally or regionally sourced, and personalized."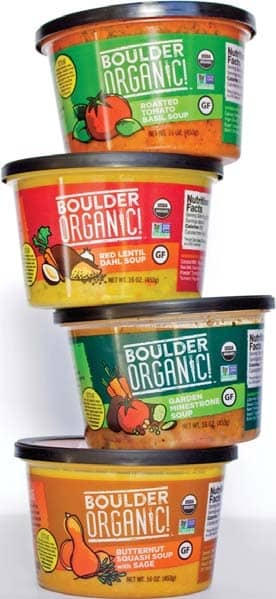 Variety Show
Continue Reading with Magzter GOLD
Log-in, if you are already a subscriber
Get unlimited access to thousands of curated premium stories and 5,000+ magazines
READ THE ENTIRE ISSUE
OCTOBER 2019
'From 54 Stores Currently, We Plan To Grow To 100 Stores By 2022'
Progressive Grocer
Next-Generation Considerations
Progressive Grocer
Flushing Friction
Progressive Grocer
From A Staid Consumer Co-operative To A Modern And Eco-Friendly Grocery Chain
Progressive Grocer
Creating Safe Eating Environments With Smart Technology
Progressive Grocer
Challenges In Addressing The Problem Of Food Allergens
Progressive Grocer
Modern Movement
Progressive Grocer
Our Retail Cash Management Solution Improves Productivity Of Store Employees Manifold
Progressive Grocer
Putting Best Foot Forward For The Festive Gifting Season
Progressive Grocer
Juices And Soft Drinks: Making The Right Selection
Progressive Grocer