Matthew Whitaker is a rising young star in the music industry. From his legendary appearances on Ellen," "Apollo Live and at the "Playboy Jazz Festival to his debut album entitled "Outta The Box," Whitaker has been gaining momentum in recent years. He is not letting his youth or disability of being blind stop him from achieving his dreams. We had a chance to talk to Matthew as he's recently released his second solo album, entitled "Now Hear This."
SJM: Hi Matt how are you?
Matthew : Great, thank you!
SMJ: So first of all, thank you so much for taking the time to share with us. I've listened to the album and its great.
Matthew: Wow. Thank you so much.
SJM: Before getting into the album, let me ask you this question. How have you been able to juggle touring and going to Julliard?
Matthew: Its been great. I just came back from South Korea, and I didn't have any homework! (laughs) But the people have been awesome and supportive, I'm still getting used to getting around the building but the support has been super since day one. I've also made new friends and just enjoy playing music.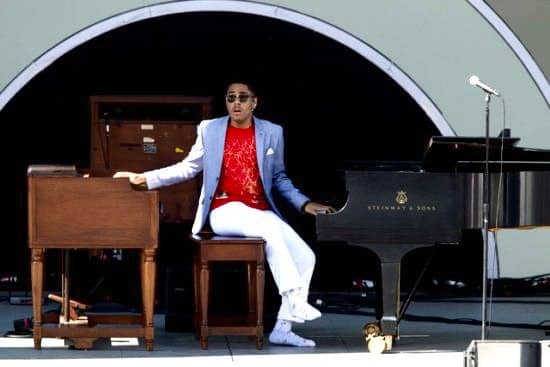 SJM: That&r