It's Better to arrive late than Ugly....
Fashion grows with season and when Hunar Hali an Indian television actress judges our beauty Pageant Bright 'Perfect Miss India 2016' all were amazed with her fashion style. She is one who knows the season for a perfect trendy look and so we are with her for an candid interview where she shares her style statement. - PW, Rahool R.
Tell us about yourself…
I am quite a simple person. I like to live simple as well; get up in the morning then go to bed at night & in between I keep myself occupied as best as I can.
Your fashion funda…
It's better to arrive late than to arrive ugly.
What is the most favourite stuff in your wardrobe?
Designer clothes by Banaras are my fav. in my wardrobe. Banaras is my husband Mayank Gandhi's family's label.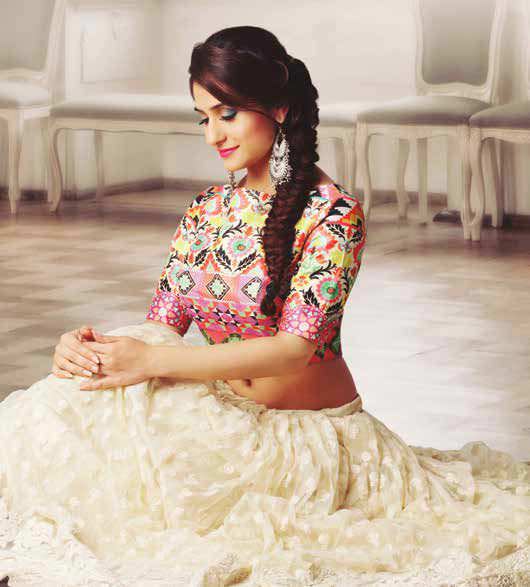 Whose sense of style do you admire the most? In India and the West…
Continue Reading with Magzter GOLD
Log-in, if you are already a subscriber
Get unlimited access to thousands of curated premium stories and 5,000+ magazines
READ THE ENTIRE ISSUE
January 2017
Social Media Is Creating Unrealistic Expectations For Plastic Surgeons
Perfect Woman
7 Books To Add To Your August Reading List
Perfect Woman
'Treat Your Body As Temple' - Aruna Sharma
Perfect Woman
Stylish & Elegant Kainaat Arora Sizzles On Perfect Woman Magazine Cover…!
Perfect Woman
5 Reasons To Visit Mexico
Perfect Woman
perfection is a beautiful attribute… reeth mazumdar
perfect woman
it's better to arrive late than ugly....
perfect woman
bright 'perfect miss india 2017
perfect woman
Make Your Better Half Happy
Perfect Woman
Accessorising for Corporate Women
Perfect Woman
Weight Room Promotes Fitness At DISHS
Island Ad-Vantages
Stonington student is a 'STAR'
Island Ad-Vantages
Mariners carry over success from last season
Island Ad-Vantages
GSA Girls Show Promise In Early Losses
Island Ad-Vantages
Deer Isle Garbage Man Retires After Half A Century Of Work
Island Ad-Vantages
SAN FRANCISCO AIMS TO REIN IN TESTS OF TECH IDEAS ON STREETS
AppleMagazine
NETFLIX SAYS MORE THAN 26M WATCHED 'THE IRISHMAN' IN 7 DAYS
AppleMagazine
OVER $500K IN ROBOTICS GRANTS GOING TO 101 SCHOOLS
AppleMagazine
NEW AMAZON LEASE FOR NY SPACE RENEWS DEBATE OVER FAILED DEAL
AppleMagazine
NATO RESEARCHERS: SOCIAL MEDIA FAILING TO STOP MANIPULATION
AppleMagazine