Baba Sehgal- A Pioneer Of Hindi Rap In The Country
For a lot of young Indians today, he might only be relevant as a postmodern, internet celebrity – the guy who writes meme-tastically absurd lyrics about rajma and flatulence. However, the origin story of Baba Sehgal's fame actually began almost 30 years ago, during the Indipop boom. Akhil Sood maps out the irregular trajectory of the eccentric rapper's success, from 'Thanda Thanda Pani' to 'Chicken Fried Rice'.
The music video for Thanda Thanda Pani, its album's title track, released on 7 August, 1992. Baba Sehgal had moved to what was then still called Bombay a year and a half earlier. He'd already released two albums, Dilruba (1990) and Alibaba (1991), but the response hadn't been quite what he'd expected; it was somewhat tepid. Atul Churamani, at Magnasound then, however, believed in him and worked hard to make Thanda Thanda Pani happen. The song is a riff on Vanilla Ice's Ice Ice Baby (1990) and repeats its central melody. (For what it's worth, that very melody itself was taken from Queen's Under Pressure, 1981.) And soon after, Sehgal's life flipped on its head.
The song was an outright success. People began recognising him on the streets. He remembers standing near this paan shop outside his house, when a bike passed him by and someone shouted, "Hey, that's Baba Sehgal!" He was surprised; it's when he figured the video must have released. "After a month," he recalls, "in The Times Of India — the main paper, not the supplement — there was a headline: 'Thanda Thanda Pani Creates Waves in the Indian Music Industry'."
He began performing commercial shows. He didn't have a phone at the time, so he'd give out that same paan shop's number. In case any clients called, the shop owner would send a kid to summon him — he lived in the next gully — and he'd discuss any prospective live shows from there. The first one was at the Netaji Indoor Stadium in Calcutta, as Kolkata was known then. "They asked me how much I charge. I was like, 'Do I say 5,000? 10,000?' Just like that, I told them 1.5 lakh. They said they'll get back to me. I was like, 'Oh shit! Dus ya bees to mil hi jata — I would have gotten 10,000 or 20,000 rupees. Something, at least.'" Within half an hour, he was booked for 90,000 rupees.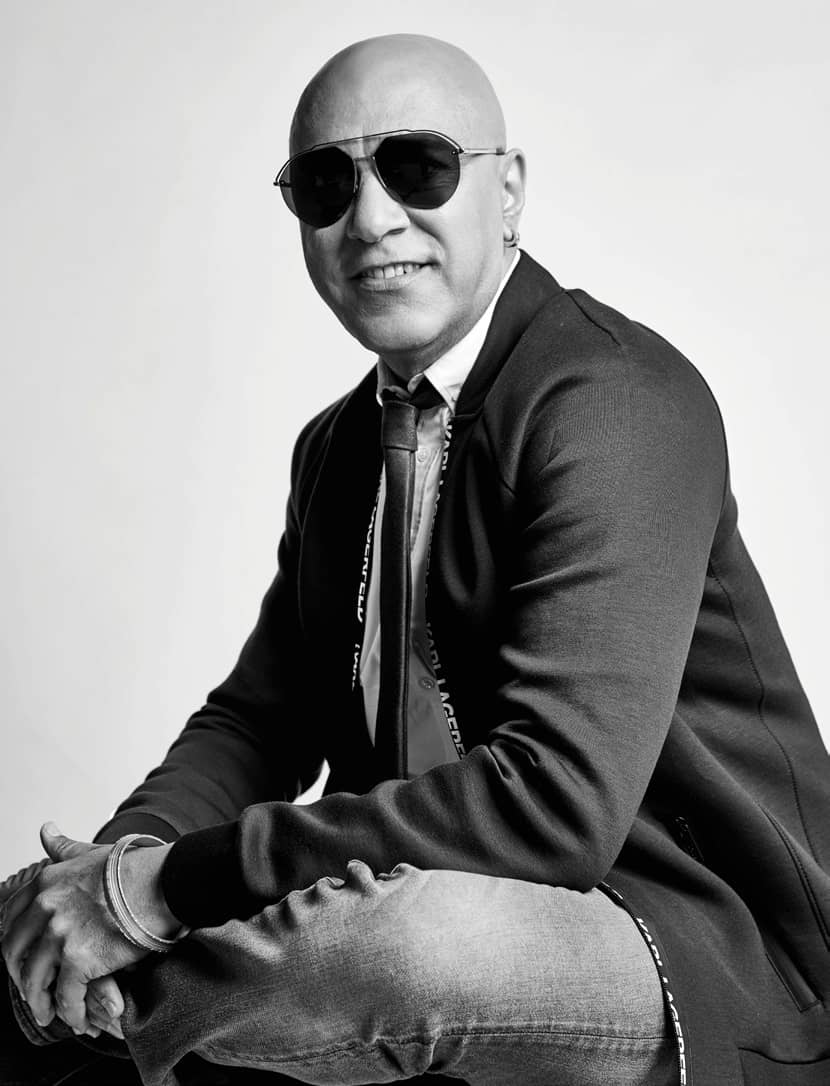 Sehgal is 53 years old now. We are sitting at a cafe in Andheri West, in January. Mumbai is chilly but not invasively so. It's pleasant. He's wearing a red T-shirt with images of Mickey Mouse all over, and faded jeans. He's completely bald — he ditched the buzz cut he used to have back in 2002 — and has two big earrings on both ears. We share a Diet Pepsi and, upon our server's recommendation, the hummus with pita bread. He has, let's say, a big personality. He walks with a strut, using his booming voice to command each room that he enters. Infinitely patient, he makes conversation and poses for photos with fans, cracking a joke or two in between. He even does a quick video clad in sunglasses, happily rapping out a short bit and making those swaggering hand gestures. Often, he does that thing where he says your name, just as a way of establishing a connection. Baba Sehgal is just a likeable guy. But there's also an authoritative air about him. Like he's someone you wouldn't want to mess with; you wouldn't want to get on his bad side.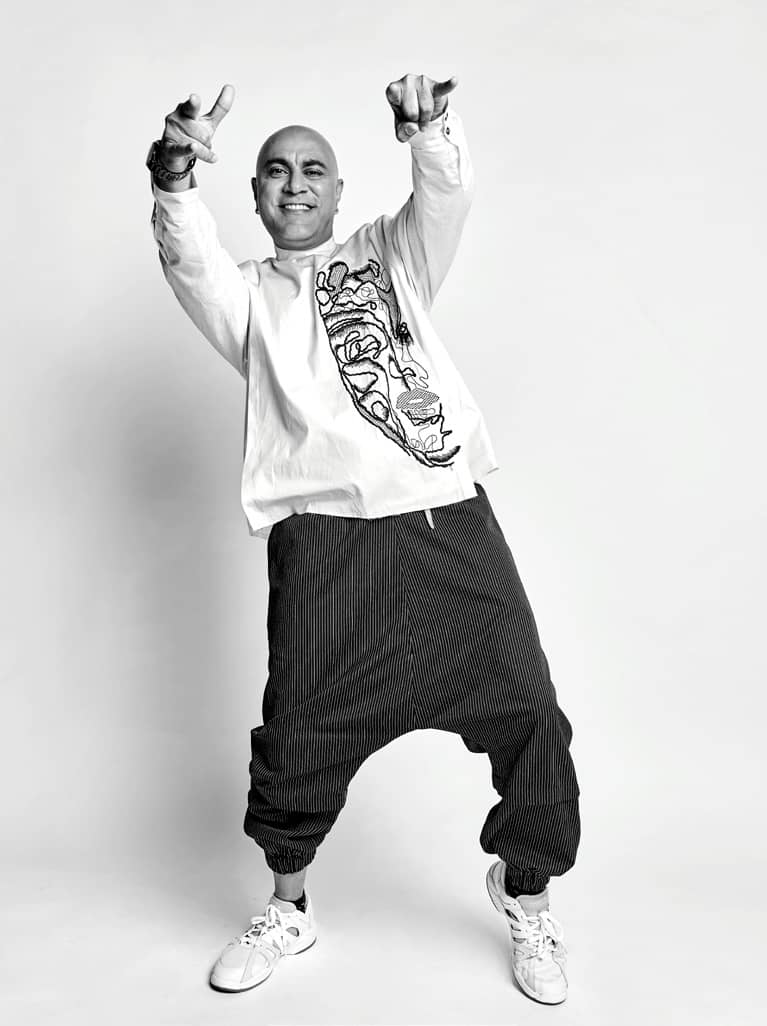 See, Sehgal lived the dream from 1992 to 1999. The glorious '90s. He was at the forefront of the Indipop movement that was all the rage back then, alongside artistes such as Alisha Chinai, Lucky Ali, Falguni Pathak, Remo Fernandes, and a host of others. Indipop was a flash of lightning. The ridiculously catchy songs were of course at the centre of it all. But there was more to it. The artistes had personality and their individual peculiarities and stylistic leanings endeared them to a young audience hungry for homegrown icons. MTV played a big role, giving plenty of airtime to their delightfully weird music videos, which drew heavily from the aesthetic of '80s America. Sehgal, in this movement, was a bit of a wild card.
His songs featured rapping, a form that was previously alien to India. In fact, he was one of the first — if not the first — artistes to bring Hindi rap to Indian listeners. Sehgal was willing to put himself, and his personality, out there. He starred in his music videos instead of using a male model, and the video for Dil Dhadke, featuring Pooja Bedi, remains one that is still spoken of fondly, some 28 years later. He was deeply individualistic, iconoclastic really, and could credibly be referred to as a cult hero.
Continue Reading with Magzter GOLD
Log-in, if you are already a subscriber
Get unlimited access to thousands of curated premium stories and 5,000+ magazines
READ THE ENTIRE ISSUE
January-February 2019
The Lens Of Marriage
Verve
5 Contemporary Titles That Lead With The Heart
Verve
When It Comes To Age, There's No Deadline…
Verve
Asha Parekh Speaks About The Rule-Breaking Life Choices She Has Made In Her 77 Years
Verve
"We Are Mirror Images Of Each Other, And We Are All Trying To Figure It Out."
Verve
Like Father-Unlike Daughter
Verve
Modern-Day Metallics That Draw Inspiration From Festive Elements
Verve