Coneflower
(Echinacea purpurea)
The old-fashioned species of this bold and beautiful perennial has a prominent cone-shaped center with slightly drooping purple-pink petals and has always been a popular summer plant.
This tall-growing plant, which can form thick clumps, has been hybridized quite extensively into more compact and sturdy varieties available in an array of warm colors including white, yellow, salmon-pink and deep-red. These new kids on the block have the same tolerance for heat and drought as the mother species. They are free-flowering with strong flower stems that last well in the vase.
Echinaceas like full sun or light shade and are not fussy about soil as long as it drains well. To get the best results to add some compost before planting. Water regularly at first and then less often but deeply in summer. Fertilize in spring and again in summer. Remove spent flowers by cutting back the stems to encourage more.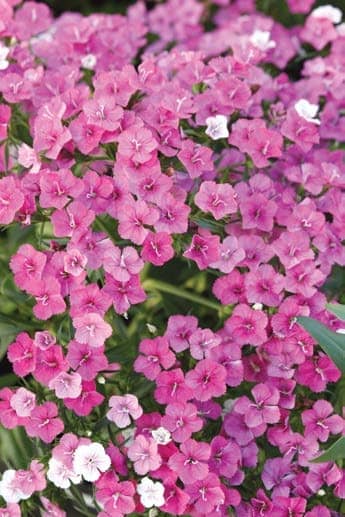 Sweet William
(Dianthus barbatus)
When we think of 'cottage gardens' with all their bounty and bulging flower borders, one of the first plants that come to mind is probably the fragrant sweet Williams in all shades of pink, red and white. W