When you walk into the werf and past the well to reach the main entrance of Stellenberg Gardens, you are already made aware of (or rather overcome by) a feeling of timelessness, old-fashioned grace and serenity, thanks to just being in the presence and enveloping shade of old and mature trees planted many, many years ago.
Every heritage home and every great garden is enshrouded in history, and this beautiful 18th-century Cape Dutch manor surrounded by a magnificent 5-acre garden in the heart of busy Kenilworth is no exception. The homestead, along with the surrounding land (which used to be much larger), has played many roles in its long history, which also reflects the history of the Cape of Good Hope. It has been a farm dwelling, manor house, country retreat, patrician residence, it is a provincial heritage site, and today is the family home of Andrew and Sandy Ovenstone.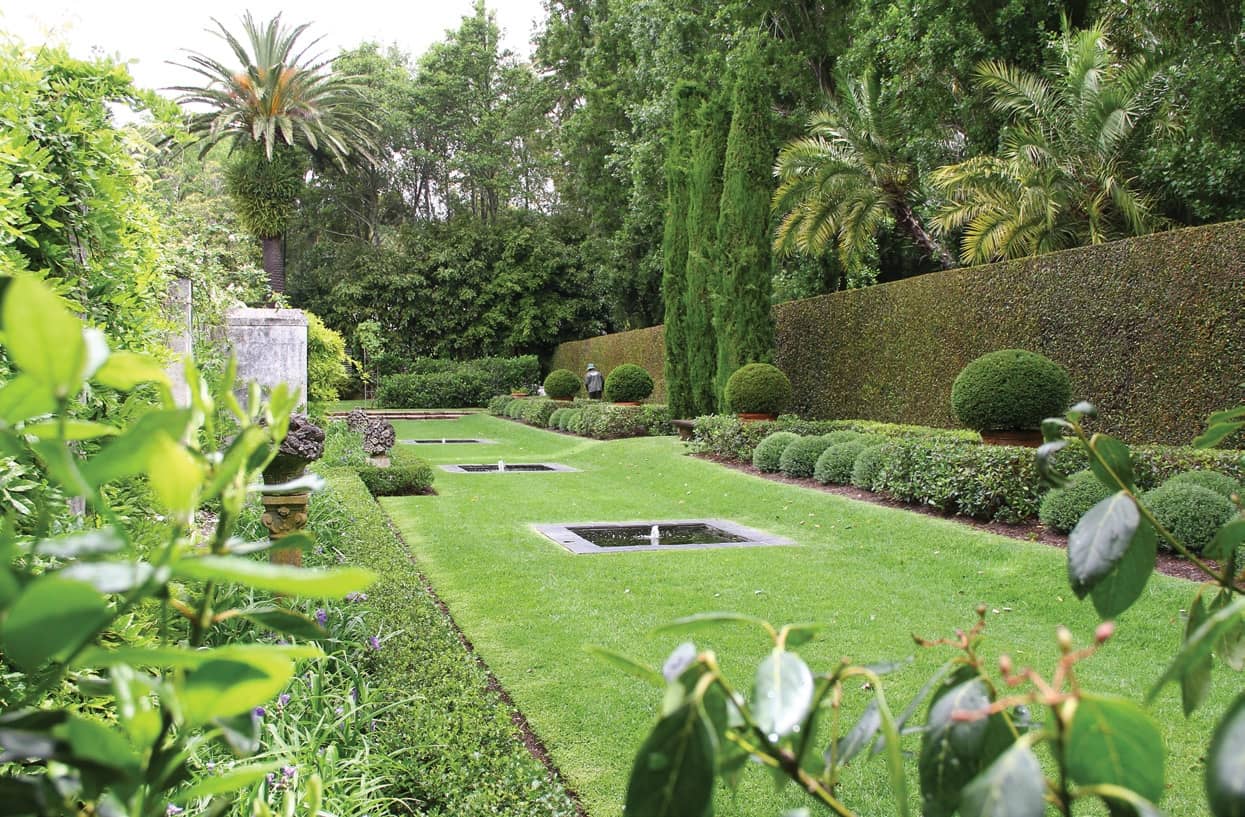 It was Sandy's vision to create a series of garden rooms interlinked by walkways or allées, as she was surrounded by historic walls, columns, dramatic gateposts and teak railing that enclosed the back courtyard. In the 1980s she began to realise her vision. Her plans were enhanced and broadened with the input of many landscape gardeners and designers who came visiting.
Designer David Hicks, for instance, had a hand in the design of the Vine Walk and Walled Garden – the latter built to celebrate the Ovenstones' 25th wedding anniversary in 1989. The garden is ever evolving, and Cape Tow