1. Decorate your outdoor spaces as you would indoors
Although the typical garden saying is 'bring the outdoors in', the reverse can also be true. Using indoor design elements like tiles, soft furnishings and furniture in outdoor spaces can create harmony and flow between the two areas while creating the illusion of bigger living space. If you're after the idea of living in nature, combining plants indoors and furnishings outdoors provides the perfect balance.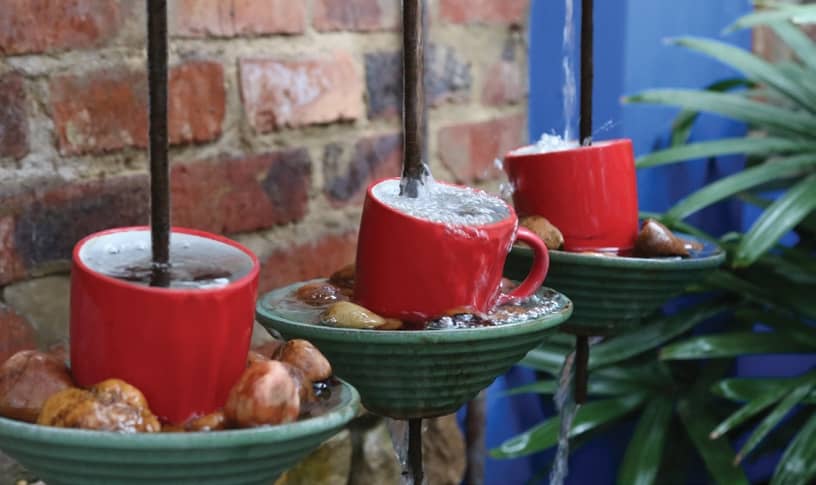 2. Make your garden melodious
The occasional sounds of birds and a rustle of leaves can cause an instant sigh of relief and relaxation. You can make this feeling a permanent feature in your garden by adding running water. Instead of the typical water fountain or pond, be creative by repurposing items such as teacups or old wine bottles for a quirky feature unique to your garden.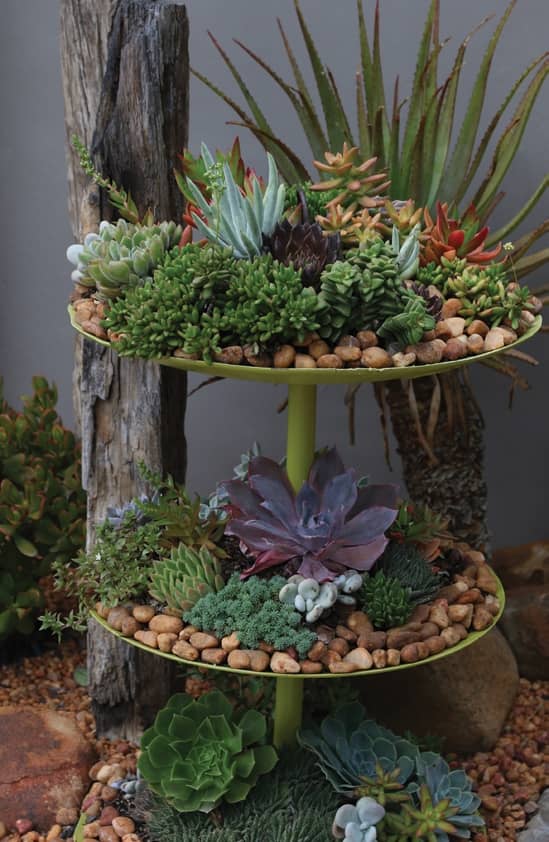 3. Garden towards the sky
Using space vertically isn't limited to walls. Planting vertically on different levels of an object adds a dynamic element that allows you to easily engage with the plants in your garden. You can also use smaller plants in a greater variety without hiding them amongst the