Koi fish are beautiful, prestigious and admired by many around the world. Adding a window to your pond is like adding a window into another world – it will take your breath away and you can interact with your fish like never before.
Raised koi ponds with built-in koi windows are very popular and trending at the moment in the koi world. You can understand why once you see one, as there are many benefits of having raised koi ponds with windows built into them.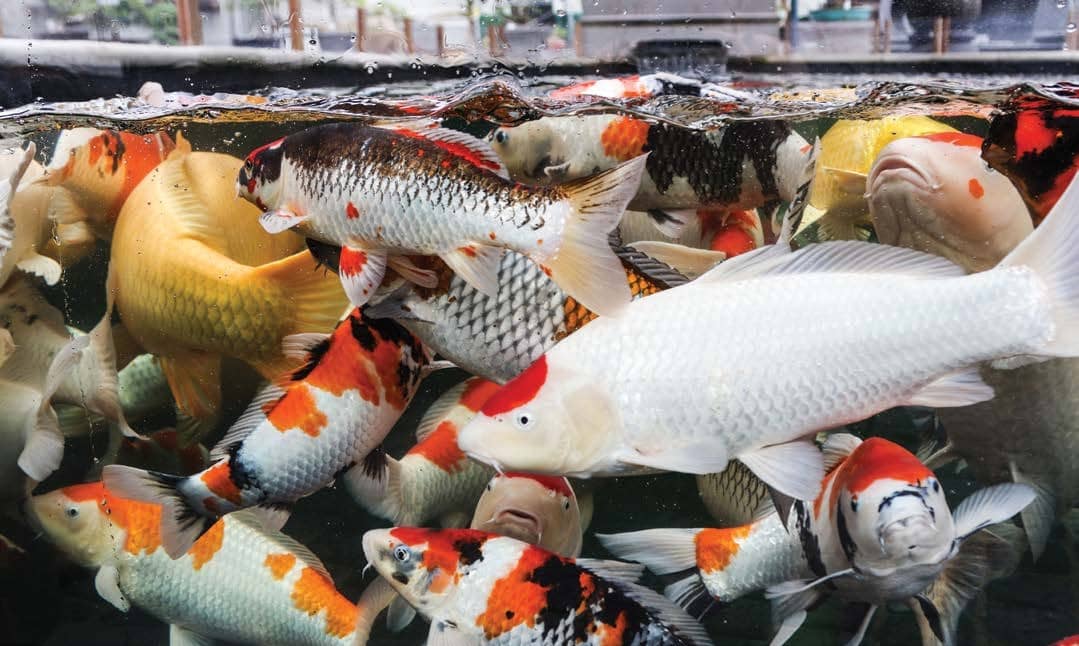 Benefits of raised ponds with glass windows
The stunning 'koi's eye view' is perfect for friends and family to view your special koi collection up close and personal.
The pond becomes a focal point in the garden, and sitting around the pond having a cup of tea and watching the koi through the window is just what we need to help us relax after a hard day at work.
The health of your koi is so much easier to manage as you can closely monitor them. You are able to see if they have any injuries or if any are stressed or sulking on the floor of the pond. The window will allow you to pick up any issues before they become a problem.
A window in the pond doesn't require much maintenance. Use a soft sponge to wipe it down when you need to, or use pond window magnets, which