Sustainability, A Way Of Life: Towards Timeless, Humane And Sustainable Architecture
At a point in our adolescence, as the company began expanding and evolving into the multidisciplinary and multi-locational entity it is today, we began to suffer from a crisis of identity and focus.
It was thus felt that a set of common guiding principles was becoming necessary to achieve alignment and provide focus to the increasingly diverse group. Thus, a core philosophy evolved with two parts: an over-arching core purpose and a set of core values to guide this purpose.
Sustainability is a phenomenon. It is a concept that stems from and culminates in the way of life. It is about contextual adjustments for the maximum gain, with the least disturbance or imbalance. It is meant to bring appropriateness to the milieu, wherein milieu implies place, people and programme. Architecture too, is a sum total of culture, climate and construction. Sustainable built form thus, refers to a holistic approach to design, and not just environmental management.
Truly sustainable architecture has to go through five fundamental tenets of space making, including: Timeless aesthetics, because buildings last longer than their creators; socio-cultural appropriateness, as spaces are created for the end users; environmental sustainability, since resources are frugal and consumption is high; economic affordability, because only then the resolution would be viable to realise; and structural strength and stability, which will make the built environment last for centuries. The uniqueness of this combination of criteria demands unique solutions over time and space. Therefore, any attempt at converting a phenomenon into a formula—by universalisation of norms and quantification of quality—remains an inherent contradiction to the idea. Phenomenon turned into formula ends up becoming a fashion. And fashion is always appliqué, cursory and temporal.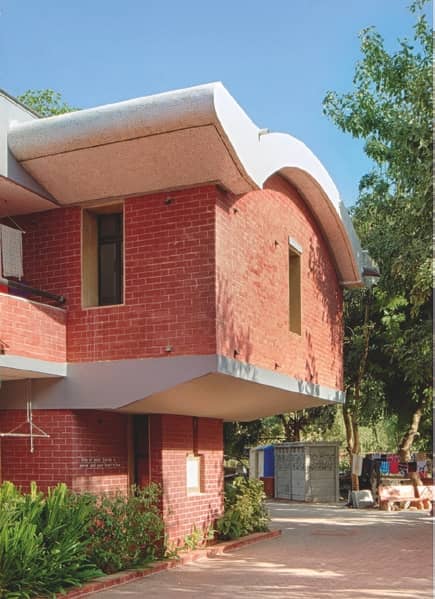 The rating systems, although well-intended, often raise questions on their efficacy because of their universal application, across diverse geographic, cultural and environmental spectra. Think of the plethora of 'so called' green buildings, highly decorated with platinum or gold stars, but with shockingly pitch-dark corridors with no natural light, view or ventilation. Many have forced ventilation systems dependant on mechanisation, and are lavishly clad with marble imported from overseas—ironically, even as vertical surface cladding. And not to mention the flurry of external glazing! Such things make you question the honesty of the intent, conviction for the cause and competence of the craft. Architecture has to do much more for resolve, than for resolution. It has to invest in processes rather than the final product, and explore multiple iterations of basic design rather than cataloguing of diverse products.
Not only do rating norms out of context create inadvertent disasters, even building byelaws often prove regressive and contrary to the primary concern. For example, the city of Ahmedabad had building byelaws for centuries that encouraged the use of outdoor spaces as living spaces, such as courtyards, terraces and balconies—by exempting this construction from built up or Floor Space Index area calculations. Balcony projections of 120 cm, as exempted floor space, supported outdoor spill-over of living activity on the upper floors, while protecting the lower floors from sun and rain. Very recently, under 'smart' byelaws, the same got reduced to only 60 cm. As architectural projections, encroaching in margin by 60 cm is acceptable. But the extension of the floor by the same size, or even as cupboard projection for efficient storage space and to provide heat and sound insulation from externalities, is now considered illegal. In the context of Ahmedabad's solar azimuth and altitude, a 60 cm projection is inadequate to shade windows or the walls below.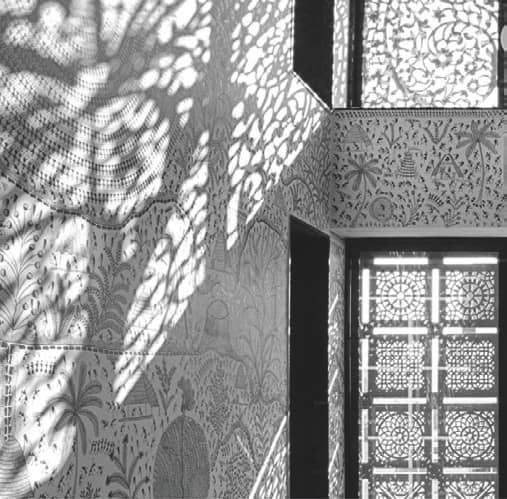 Continue Reading with Magzter GOLD
Log-in, if you are already a subscriber
Get unlimited access to thousands of curated premium stories and 5,000+ magazines
READ THE ENTIRE ISSUE
November 2019
The Building Is Subtle Yet Dynamic In Its Form
Architecture + Design
Rejuvenating Intercity Connectivity
Architecture + Design
Towards A Holistic Approach In The Wake Of Sustainability
Architecture + Design
Matrix Of Built 'N' Un-Built
Architecture + Design
Spiritually Inspired Design
Architecture + Design
Imbibing Culture In Design
Architecture + Design
Fusing Tradition With The Modern
Architecture + Design
Shell Within A Shell
Architecture + Design
An Energy-Efficient Design
Architecture + Design
An Integrated Design Approach To A Great Learning Environment
Architecture + Design