The architects won the pitch to design and construct the project in a former machine factory building.
The fast-growing Dutch company designs and manufactures push chairs and aims to do things differently. The client has a strong ideological agenda when it comes to responsible entrepreneurship. The focus of the new building is their core value: positive design.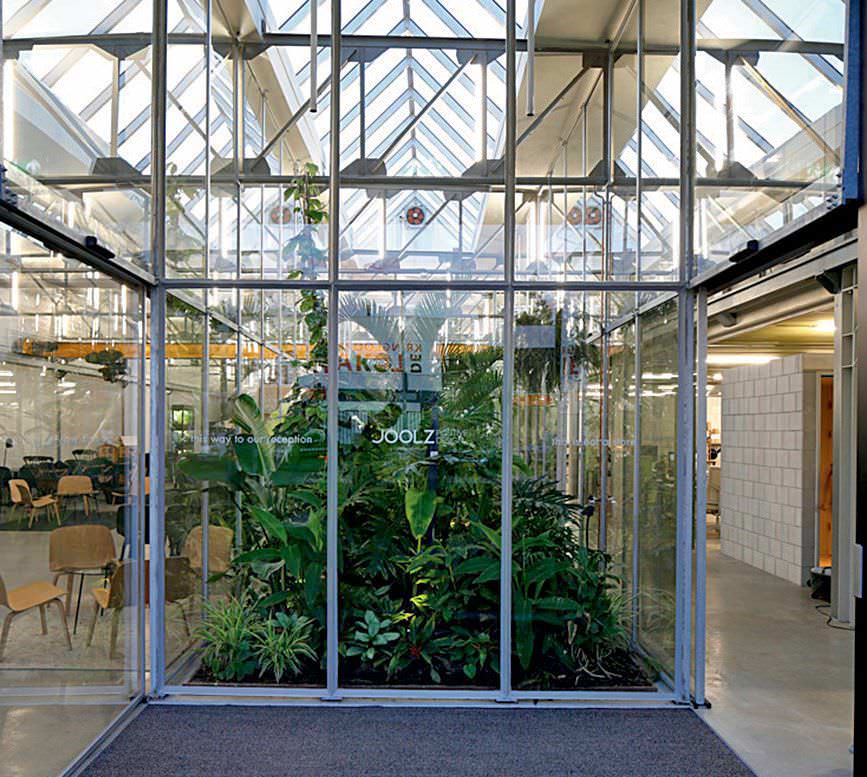 The new office measures 1.600sq m and is located in the upcoming area of Amsterdam-Noord. The existing building consisted of a spacious warehouse and a generic office building, and it was obvious where the quality and character resided. Unfortunately, the office blocked the industrial hall from view of the passersby. The first step to fix this imbalance was to remove all the walls on the ground floor, thus making the warehouse visible from the street. Subsequently, large openings were made in the office building's facade, further removing all traces of mediocrity.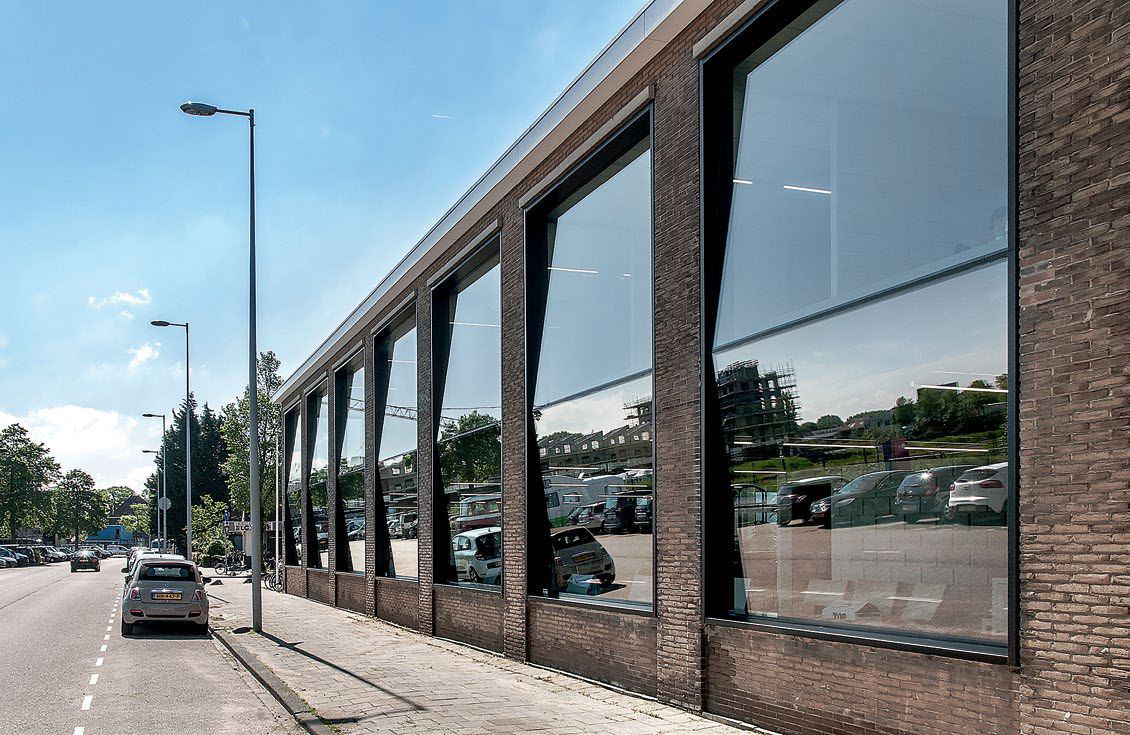 The new glazing was placed under an angle to improve transparency, in line with the brands' beliefs. The main interventions are three lavish gardens filled with trees, plants, birds and