Ford set a pretty high bar with the 2018 Mustang Shelby GT350. So, to make the car even faster for 2019, they had to borrow from the racing version.
Ford's engineers started by recalibrating the MagneRide active suspension to suit the aero and tyre enhancements, along with revised springs. The aero improvements include an all-new rear spoiler with optional Gurney flap and optimised grille closeout.
These tweaks, in fact, came from wind tunnel development of the racing cars and upcoming Shelby GT500 model.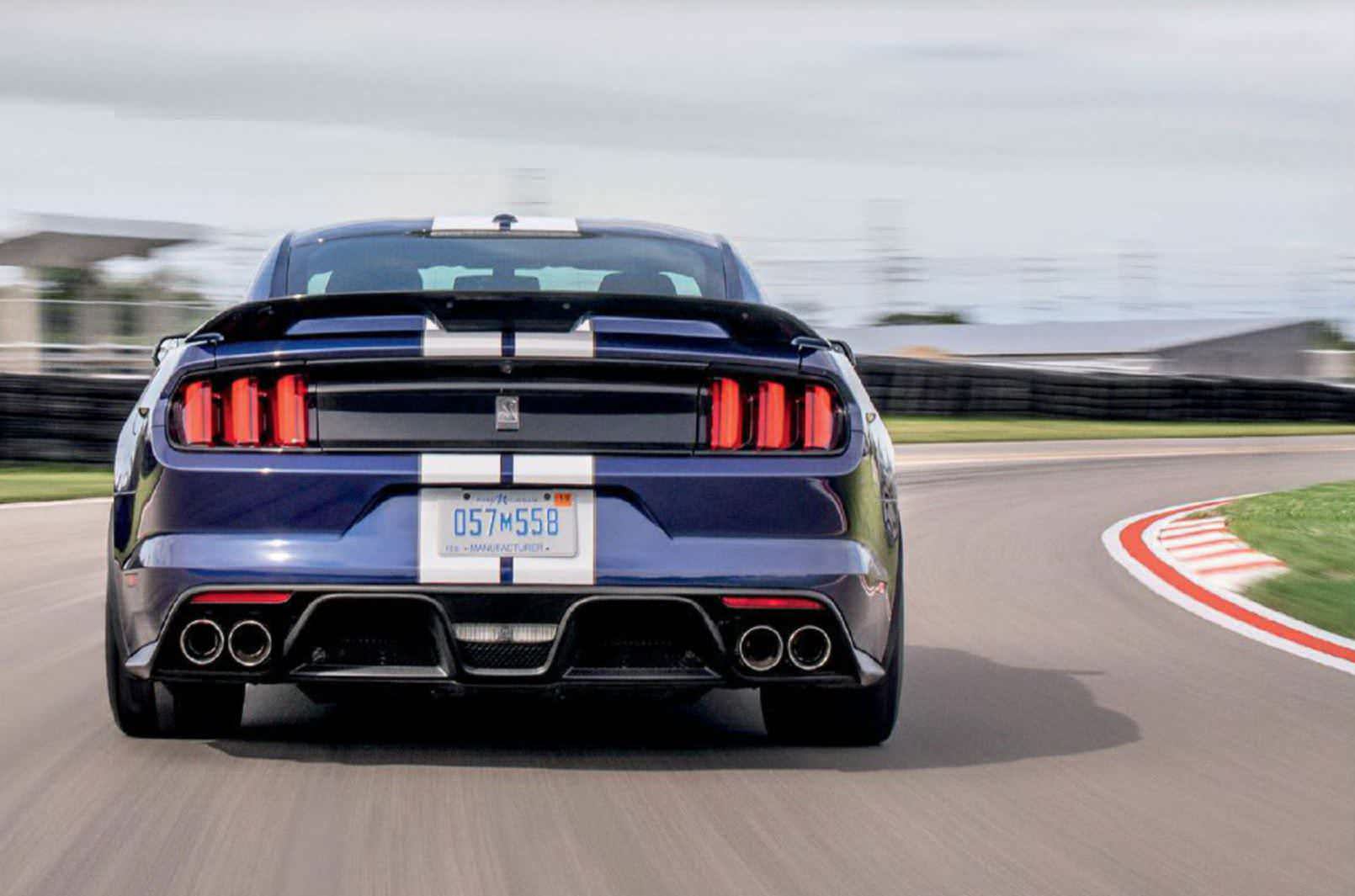 Together, they deliver significant rear greater aerodynamic efficiency when equipped with the new optional Gurney flap on the rear spoiler. That's the name given to the tiny lip added to the spoiler's trailing edge that multiplies the downforce with only a small increase in drag.
To shed the additional speed, power is provided by six-piston front and four-piston rear caliper Brembo brakes. The Shelby also gets new Michelin Pilot Sport Cup 2 tyres using a GT350-specific tread pattern and different rubber compound that provides more grip for quicker acceleration times, higher-G lateral acceleration and shorter braking.
"The new Shelby GT350 is our ultimate track Mustang," said Hermann Salenbauch, global director for Ford Performance vehicle programmes. "We've stuck to Carroll Shelby's original formula for winning championships and made our Shelby GT350 even better with the latest in raceproven aerodynamics, tyre and chassis technology."