The mastaba tomb of Ankhmahor is commonly known as the Doctor's Tomb, not because Ankhmahor was himself a doctor, but because his tomb contains unusual scenes of medical practices, including the famous 'circumcision scene' .
The tomb is located to the north of Teti's pyramid at Saqqara, where several high officials who served King Teti (Sixth Dynasty, c. 2345-2323 BC) were granted tombs. Mereruka, Kagemni, Neferseshemra and Ankhmahor all served as viziers to King Teti and were buried to the north of his pyramid .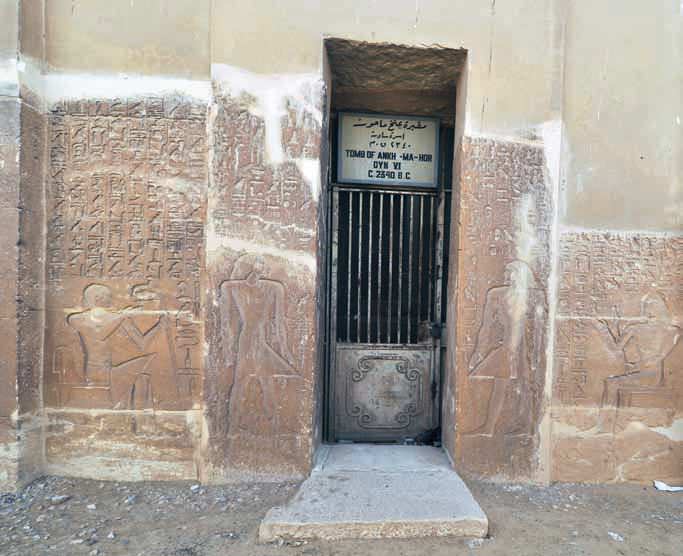 Ankhmahor's tomb lies on the 'street of tombs', the north-south passage that separates the cemetery of nobles on the west from the pyramids of Teti's queens on the east . The tomb is currently open to the public – no special ticket was needed when I visited in August 2016, but you may have to ask the guards at Teti's pyramid to unlock the tomb for you.
The tomb was discovered by Victor Loret in 1897 and examined again by Kanawati and Hassan in 1995. It was opened to the public in May 2016, together with the pyramid of Unas and the tombs of Neferseshemptah and Nemtymes.