For Australian design practice Alexander & Co, there was nothing glamorous about this project at first sight. But the great potential of the space was an immediate source of inspiration for the team, who transformed it into a stylish restaurant.
With the makeover having been completed, what initially convinced the interior designers to take on the challenge is now clear to see.
The Park House Food Merchants is nestled in the newly renovated Mona Vale Hotel, in the beautiful city of Sydney. "This was an adaptivereuse project involving a heavily dilapidated motel structure," the team says.
Alexander & Co was given the task of designing the 600 sq m area. The team decided to create different spaces and nooks, providing areas that would offer a variety of dining experiences and ambience, while tying them all together.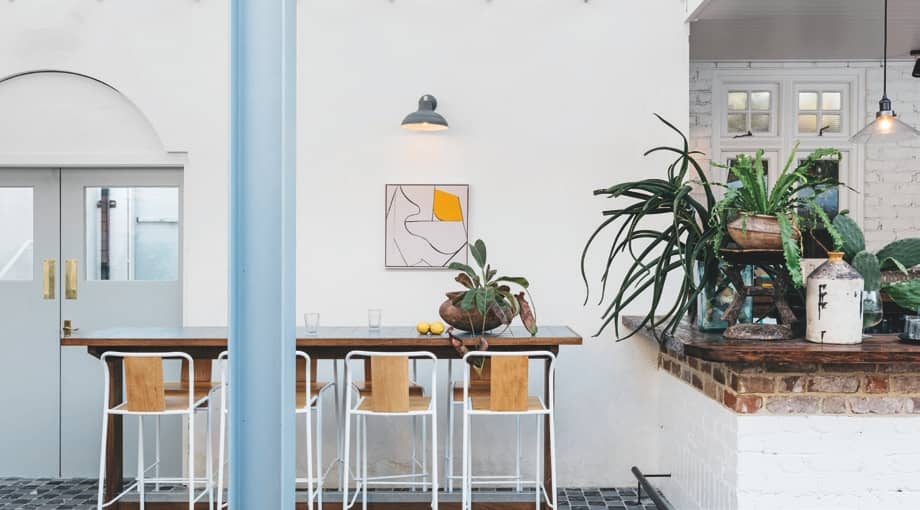 With a seating capacity for 200, the restaurant comprises dining areas (some of which can be made private), an external courtyard and two bars (one inside and the other outside).
The exposed steel and wood structure of the building, brick arches and polished concrete floor (which has been replaced in some parts with fan-shaped Carrara mosaic tiles or adorned with colourful rugs) evoke both the rawness of a warehouse and the charm of a loft. "Within the project, our aim was to explore all things lo-fi," says the team. "Nothing would be a lining; everything would be a substrate."