After spending six years in Austria as missionaries, Keh and Dorothy Chew were looking to build a home in Singapore. The home they envisioned, Dorothy shares, is useful and not too extravagant. On top of holding ministry and counselling sessions from their abode, Dorothy homeschools their 12-year-old son and is a consultant in the publishing industry, while Keh has started a branding company. Just as the couple wear many hats, their three-bedroom apartment must also serve a multitude of purposes. "We know what we need the home for, and built it that way," says Dorothy.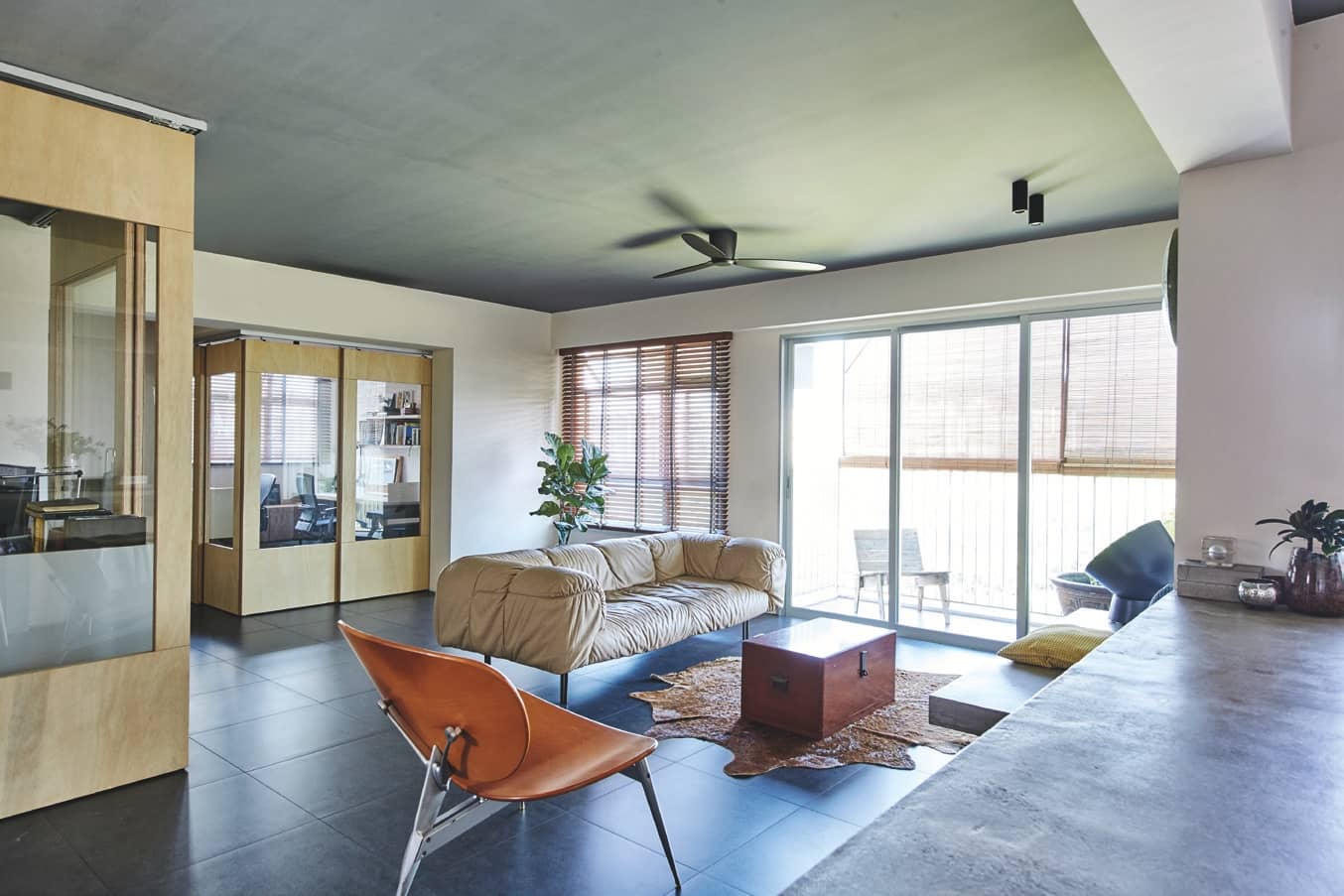 The couple tasked multidisciplinary design practice Waff to handle the project, specifying the need for functional space throughout the entire home as a priority. This was achieved with built-ins and clever space planning, which totalled $80,000 in renovation costs. We chat with them to find out more.
Q WHAT INFLUENCED THE SPACE PLANNING OF THIS APARTMENT?
The three of us had lived in a spacious five-room flat but, due to our working and studying habits, we would spend the entire day in one study room. Therefore, we wanted an open concept home that would allow us to spend time toge