A 732sqf apartment may seem compact for some families, but for homeowners Celine Goh and her husband, they knew they wanted to transform their matrimonial home from a three-room flat to a onebedroom unit with an openconcept design, in a departure from the conventional layout of shoebox apartments.
The lady of the house, who is the general manager of premium piano company Steinway Gallery Singapore, had a clear vision of what she wanted: a cosy, sensuous, character-filled – yet subtly dramatic – space in which the couple can spend quality time.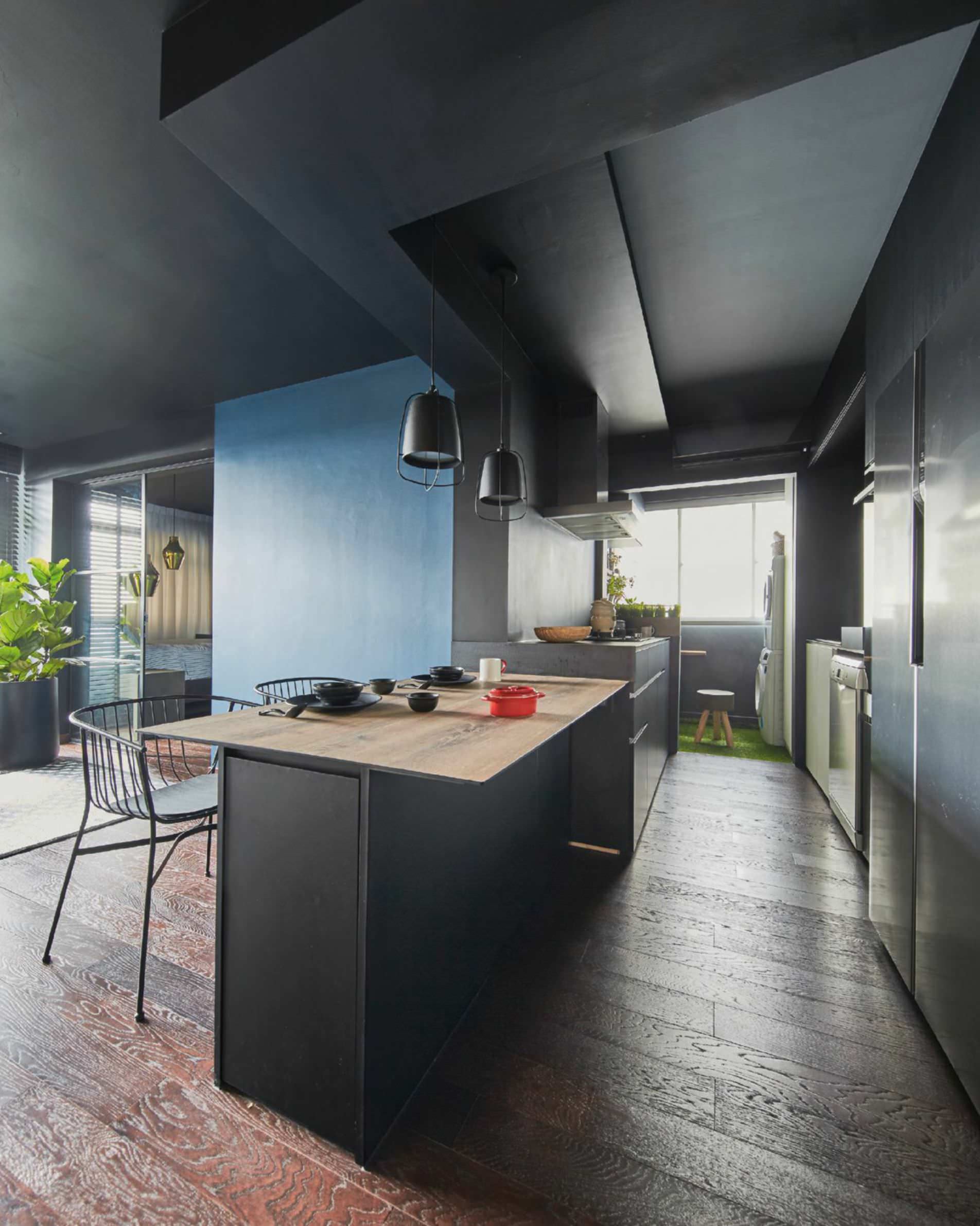 She engaged interior designer Ivan Lin of Aart Boxx Interior to assist with the execution of the interior design works, while also actively offering her input in design and styling. She even commissioned Thai artist Zhang Sitthi to create an exclusive hand-painted mural for her living room, which adds to the overall grandeur. Here, Celine tells us more about the renovation, which cost RM300,000.
Q WHY DID YOU DECIDE ON A DARK COLOUR PALETTE?
Dark colours not only create a relaxing and cosy atmosphere, but it can also unify different decorative elements. I wanted the interiors to exude a bold presence. The colour selection process was quite challenging because there were many considerations for contrast and balance. I learnt that a good mix of different textures such as wood, metal and fabric is also important, to create a sense of balance. I even replaced the main door to achieve a rusted effect, to contrast against the engin