When homeowner Tony Tan first met Tommy Lai from TLDesigns, he gave a very clear brief: a modern interior that's luxurious yet understated, with a hint of "Asian-ness" to reflect his Peranakan roots. As an avid art collector, the banker asked for as many blank walls as possible so he could hang up his art pieces, with a well-planned lighting scheme designed to showcase them.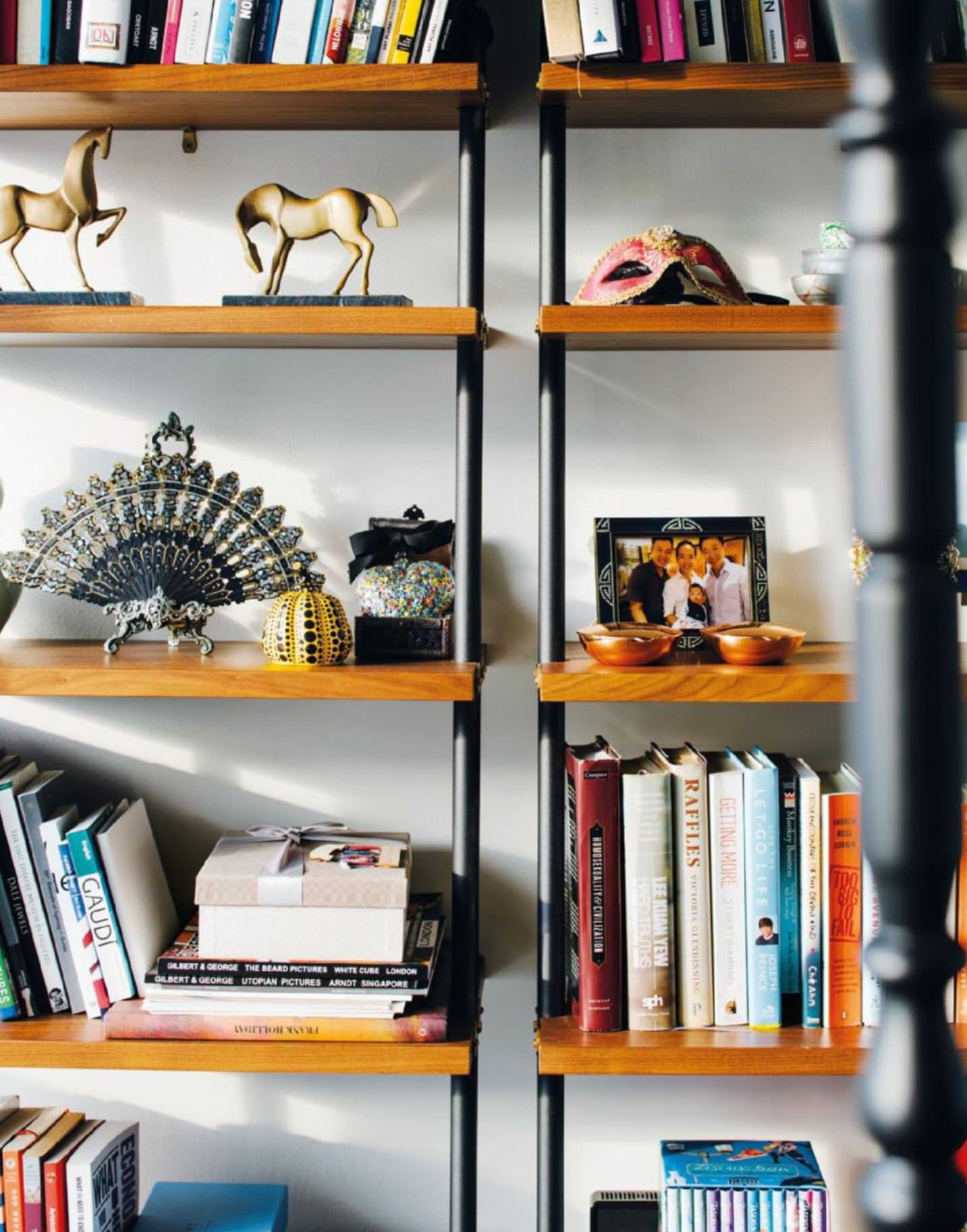 "Although the unit was well-maintained, I wanted some massive changes – to create an open-concept kitchen and an open-concept study that is versatile enough to serve as a guest room," Tony adds.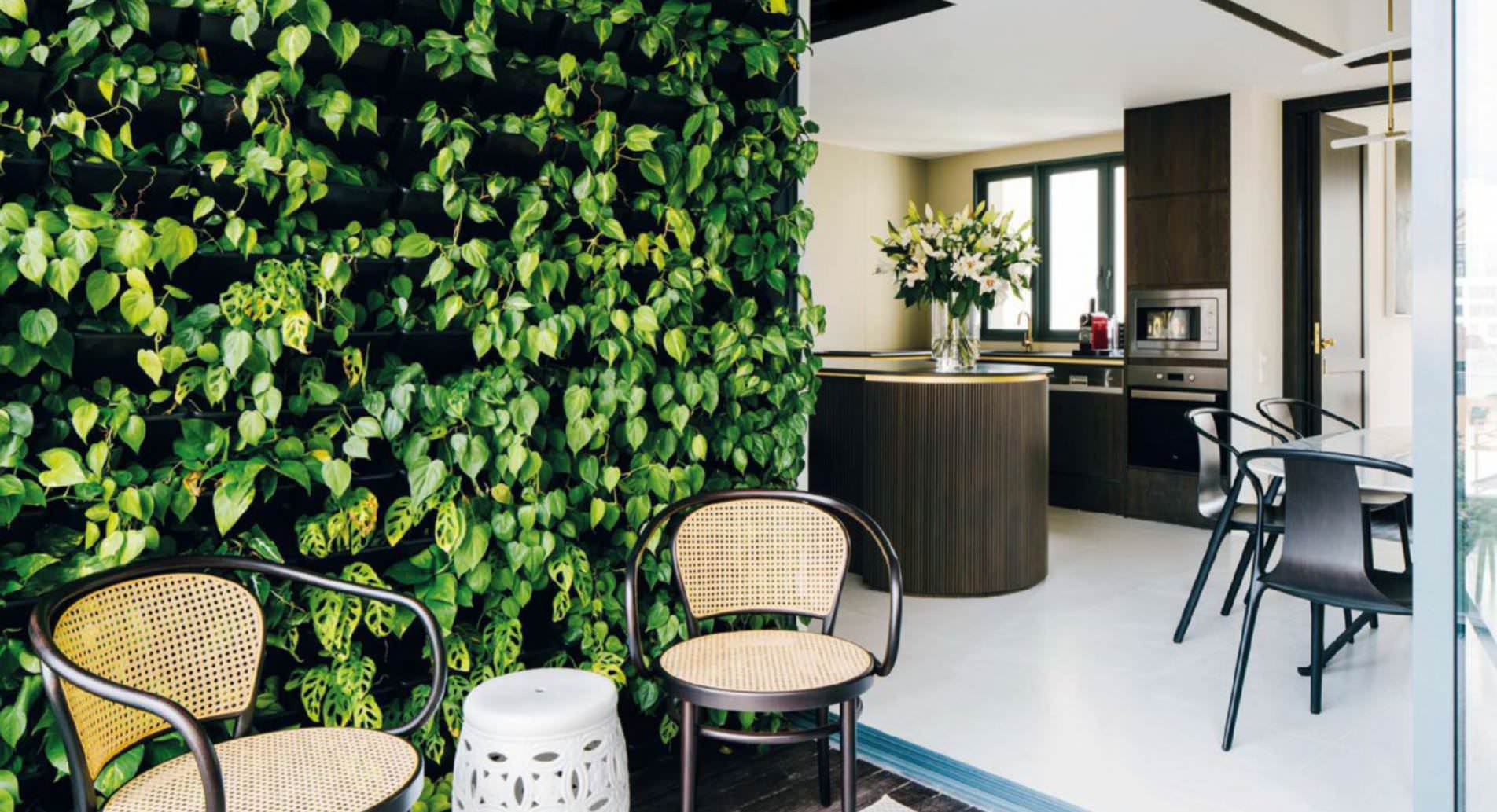 To achieve the client's requirements, Tommy reconfigured some of the spaces within the unit, starting with the existing study adjacent to the main entrance, which has been converted into a wet kitchen and yard. "The demolition of the original kitchen walls to create an open area for lounging also allows more light into the living room," Tommy points out.
The absence of a television console and all visible traces of any audiovisual paraphernalia in the living room is in response to Tony's request to have all such equipment concealed when not in use. Tommy ingeniously integrated the projector screen and sound bar within the curtain pelmet, while the projector itself and the cable television boxes have been tucked in the ceiling space above the dry kitchen island. "Doing away with