WILD COAST TENTED LODGE
This lodge in Yala National Park, Sri Lanka, is made up of 28 cocoon-like camps, some of which are located near watering holes. Here, you might even spot a privy herd of bathing elephants. No luck? Drive farther into Yala National Park, where there are 44 different mammals (like jackals and sloth bears) and 300 types of birds. The camps feature bamboo-woven roofs, leather chairs and freestanding copper bathtubs, and the sea breeze will surely lull you into a relaxing afternoon nap. You might want to stay awake, though, if you don't want to miss the rare glimpse of a leopard. Remember to bring your binoculars.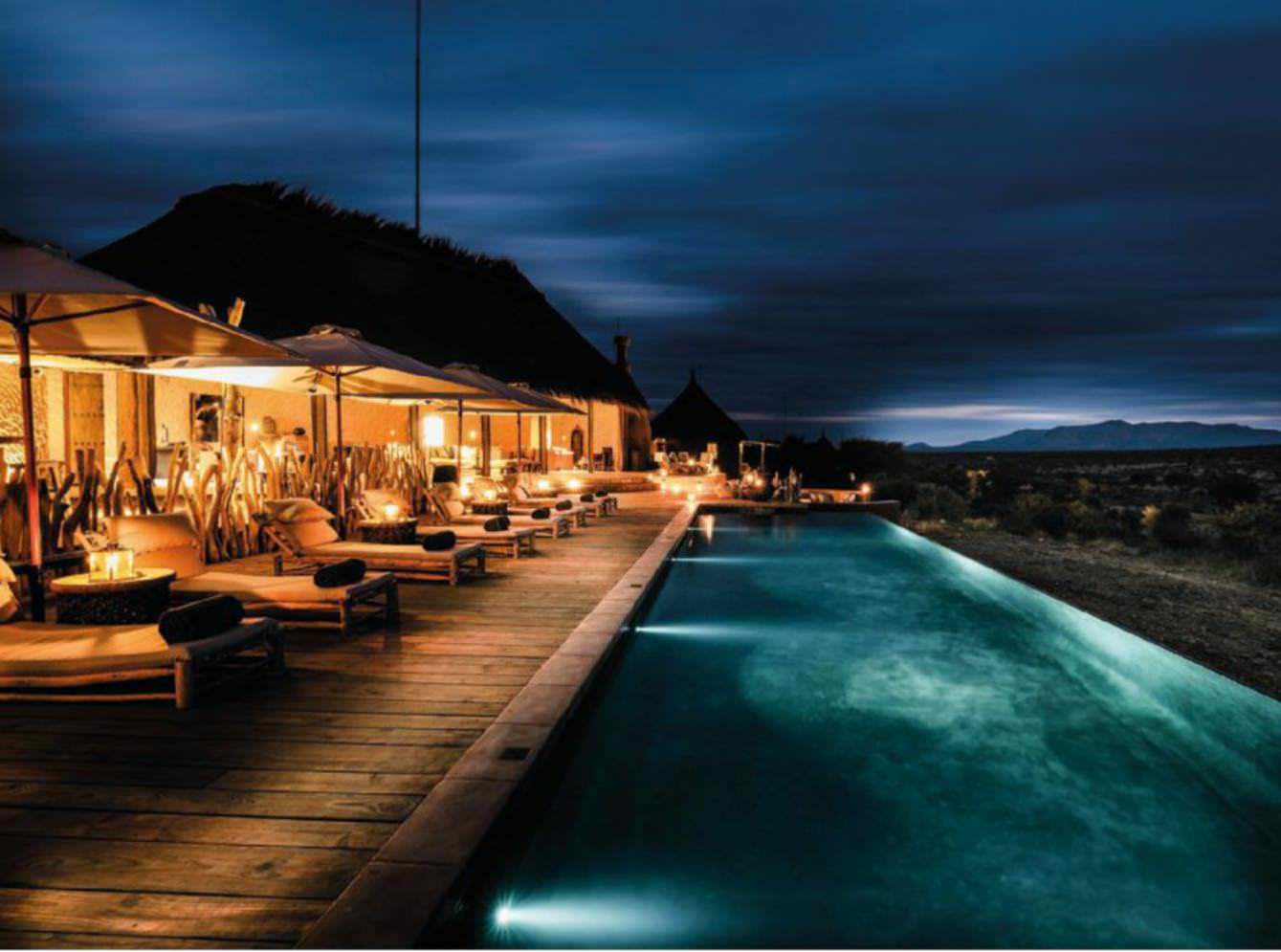 OMAANDA SAFARI LODGE
Named after rhinoceros in Oshiwambo (a dialect of the Ovambo people in northern Namibia), Omaanda sits in the heart of the Zannier Reserve. It was built and designed to stay true to Ovambo traditions and architecture; surrounded by a wooden fence, the 10 huts in a cluster are considered to be "beating hearts" where guests can enjoy one another's company. The walls of the huts were built using natural clay, and the thatches are handmade. There's even a heated swimming pool overlooking the savannah.