The young couple who own this home were after a simple and harmonious house. Functionality was of great importance to the pair, who sought help from Interior Designer Si Yuan of PINS Studio to put together the home of their dreams.
"We actually spent quite a lot of time discussing the design in early stages to understand the need and lifestyle of the homeowners," Si Yuan tells us. Although the four bedroom terrace house is built with common design standards and layouts in mind, the task at hand for the design team was to create a point of interest with minimal work – and that's exactly what they did.
Simplicity and minimalism well becomes the space. The team decided early on that this was the look that they would be going with, and the task at hand led to the clever contrast of colours – bright and dark tones that come together, creating an interesting space without having to do too much. "The idea was to create something truly minimalist by inserting a full height feature wall and combining the TV cabinet and display to express it as a one-piece element with multiple functions," Si Yuan says.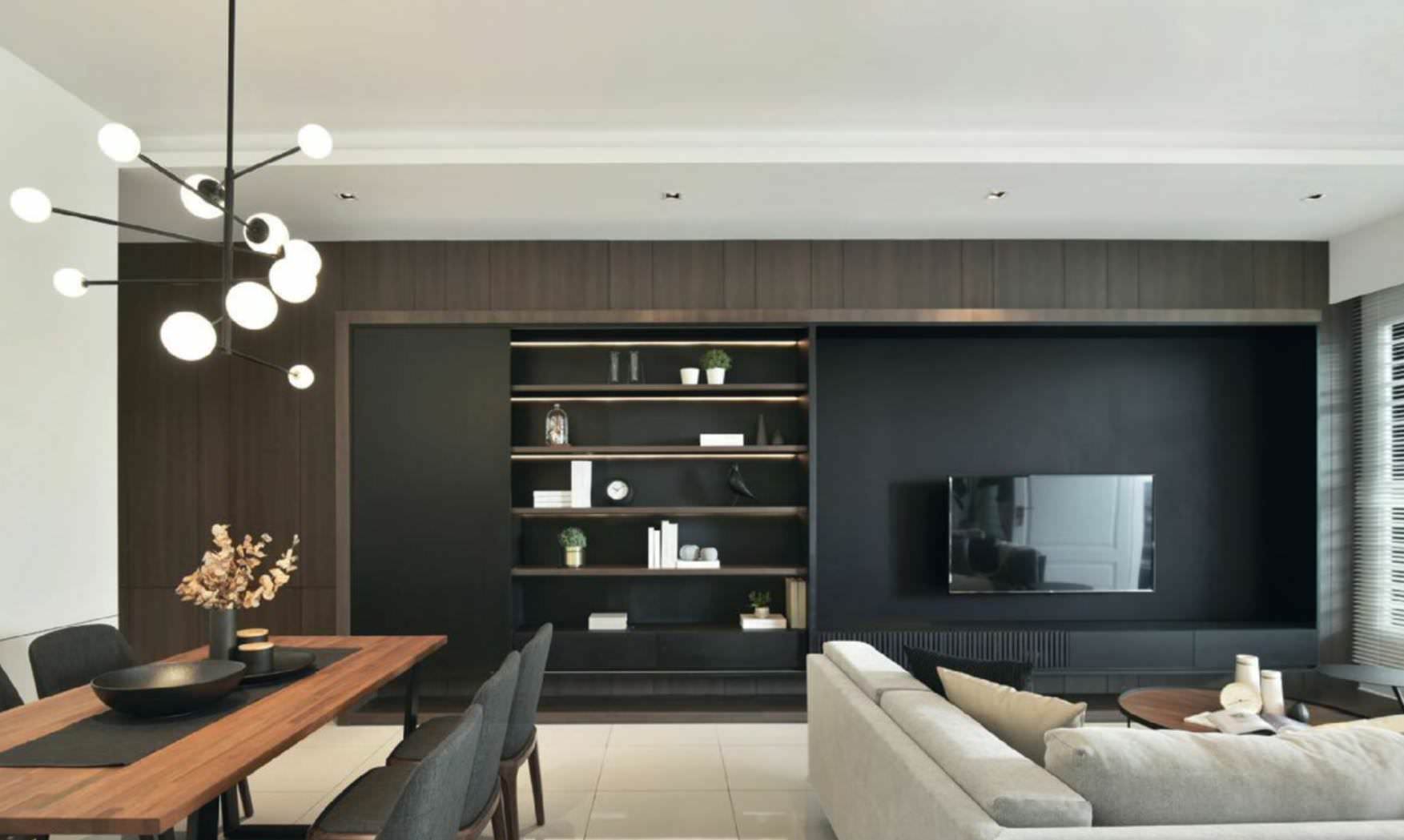 To achieve a modern and mature look, the team opted for darker finishing, which was then contrasted against lighter walls and floors for a pleasant balance. The team