As a member of the species Homo sapiens, clearly the planet's most voracious predator, Allardyce wants us to learn to live with the earth's other great predators.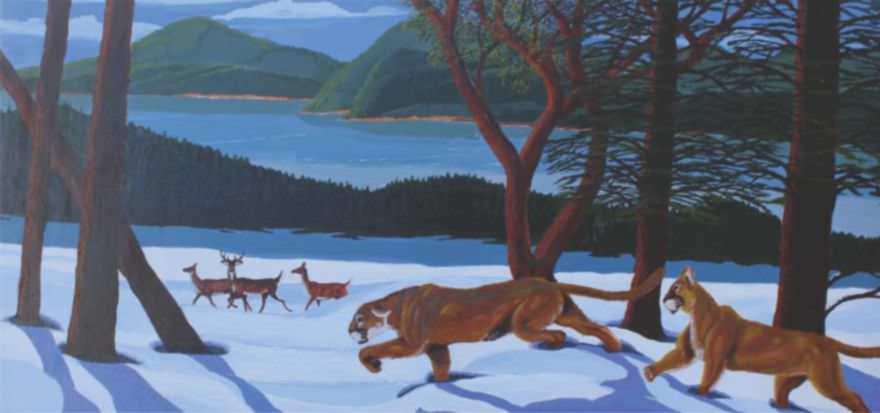 The message of "Predator and Prey" is that predation is critical to protecting the vigor of the prey population. Bruce would like to see an end to trophy hunts,bounties, open season on predators and the fur trade. "Pivotal Moment" tries to capture a surprise encounter. Bruce wants us to remember that the wilderness is the home of the Grizzly Bear, Wolf and Cougar. Keep your distance. There is a critical distance determining "Run Or Come". Maybe this is 50 yards, as in "Pivotal Moment".
In "Serengeti", Allardyce tries to remind us of the great antiquity of this planet Earth. The granite outcrops, "Kopjes" are millions of years old. The volcanos are eroded and long extinct. The grazers and browsers migrate, following the grasses, the predators, smaller in number control the population of herbivores. And so, dreams Bruce, it will be for a very long time. Bruce Allardyce was not, is not, a career artist. He is a surgeon, educator and was a Rugby player for 40 years. These activities pretty much filled his lifetime, as observed by his first wife. He has to admit painting was a hobby. Hobby or not, Bruce still wants to send a message: Protect this planet and every living thing.