Banjerd Lekkong creates beautiful, wrought, steel sculptures of intrinsic details that depict characters of Buddhism both as single figures and full action scenes. With figures of that stand up, well poised, full of grace and serenity or dancing and flying the artist proposes an unseen, contemporary view of his subject.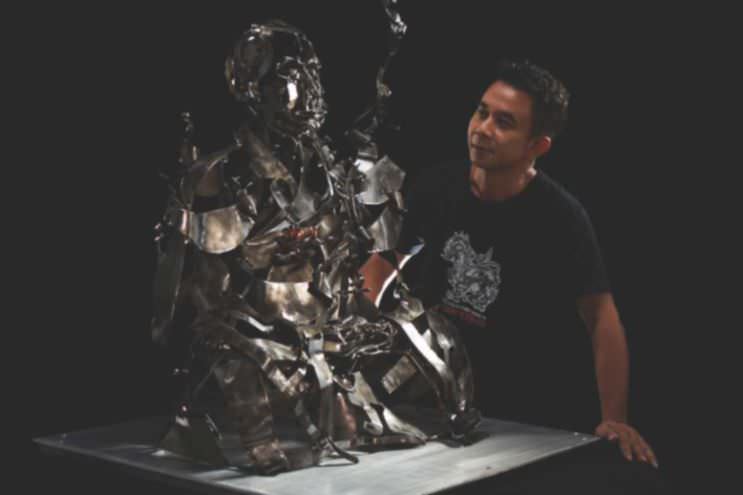 Upon closer observation, the viewer will discover that each one of Banjerd's works has been created by smaller figures that interconnect to form one single body. This fascinating technique intrigues the audience and invites to a close examination of all the elements of the composition.
Lekkong's bold, dynamic, carefully orchestrated multi-layer sculptures explore concepts of unity and interconnectivity opening new, unexpected perspectives to the viewer. A unique concept that draws his audience in for the observation of the smaller sculpted bodies entwined with one another that narrate a different story from that one of the central image.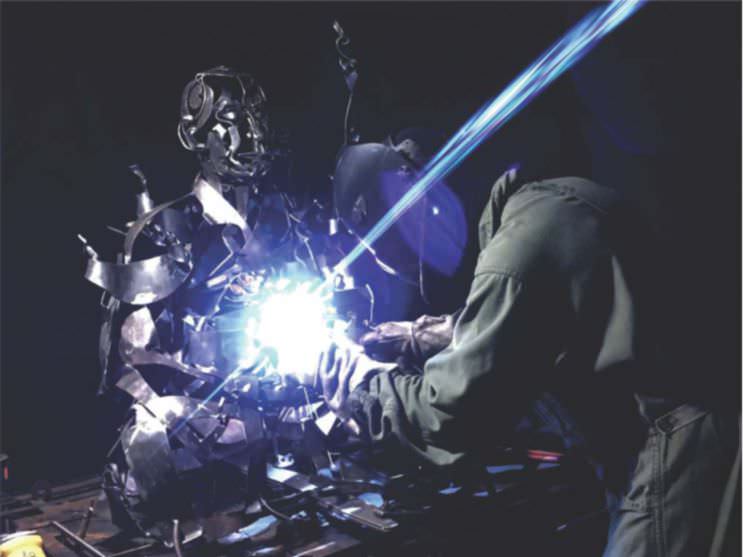 Through the masterful use of form and a brilliant creativity, Lekkong speaks a new language to the world of art and succeeds in making unfamiliar what is usually familiar. An accomplish